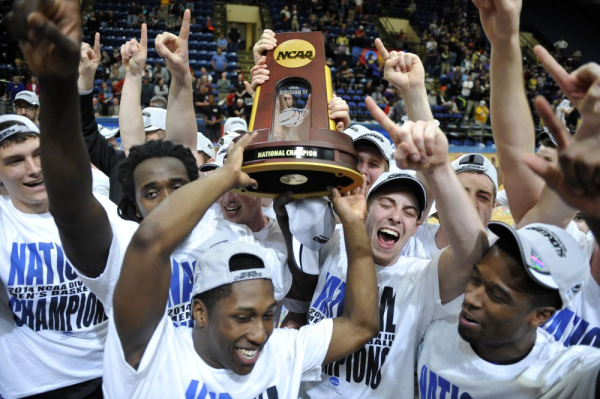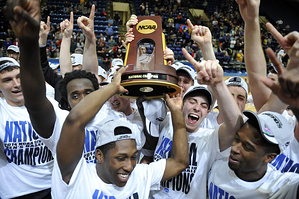 Last night, Marketing Strategy was crowned the champion in our March Madness Inbound Marketing Tournament. Marketing Strategy outlasted Blogging (both number-one seeds) to take the title.
In what turned out to be an amazing game, both teams put up good numbers all throughout. However, Marketing Strategy had a little more zip than the younger and more athletic Blogging.
It would be hard for us to crown anything other than Marketing Strategy in 2014. While there was a number of other teams that could have easily taken the title of Top Inbound Marketing Tactic, we have seen too many businesses that tried to execute inbound without a plan, only to fail or to have to regroup and create the plan midstream.
Over the years, experience and research have shown us that inbound marketing without a strategy and plan in place is much more complicated, delivers lower results, takes longer to get traction and requires more investment to make the tactics deliver measurable results.
It's due to this experience that our team selected Marketing Strategy as the Top Inbound Marketing Tactic in 2014.
Let's take a deeper look into how Marketing Strategy is a non-negotiable requirement if you're considering or even in the middle of executing an inbound marketing program at your company.
First, inbound marketing is much more complex than traditional outbound. While interruptive marketing tactics still require integrated messaging, the tactics are often unconnected. But inbound marketing requires that all the tactical elements be threaded together by strategy.
As an example, your website requires search engine-optimized copy based on keywords that are defined during strategy and planning. Those keywords are directly connected to the questions that your prospects are asking at all phases of the sales funnel, and these questions map directly to your content strategy, also created during the planning process.
Each of these pieces of educational content requires a refined conversion strategy to ensure it converts website visitors into leads. Remember that without well-defined personas, messages that emotionally engage your personas, a remarkable story like nothing your prospects have ever heard and a set of validation testimonials, even the best website and the hottest educational content won't deliver leads.
Add the need to proactively get your content to your prospects via guest blogging, content publication and social media, and all these moving parts quickly become very complicated to manage, automate, track and adjust in real time. Yet, this optimization is one of the secrets to inbound marketing that actually generates leads.
Strategy is as much about setting expectations as it is about planning for tactics. Inbound marketing provides the rare opportunity to set goals for website visitors, conversion rate and leads generated. Set goals for each of these, month over month, as part of your planning process. Then measure performance religiously – daily, weekly and monthly.
It should also be noted that inbound marketing strategy is one of the more challenging deliverables to execute. Blogging, email, social media and even educational content creation are all easier to develop and execute than the marketing strategy required for success. This fact alone drives many practitioners to skip the strategy step and jump right into tactics.
We have seen this time and time again, and the major indicators are almost always anemic lead generation and mediocre results across the board. Add a well-thought-out marketing strategy and ... boom! The leads start flowing in.
Start Today Tip – We've written about marketing strategy and planning over and over again, by design. We know how critical it is to success with inbound marketing. Now you have to look at your own company. Do you have all the elements of a solid strategy? Have you invested the right amount of time and thinking into your own marketing strategy? Are you seeing the results you expected from your own inbound marketing? If the answer is "no," you can still make a course correction. Pause your tactics, create your strategy, adjust your approach and get back in the game.
Square 2 Marketing – Leading The Reality Marketing And Inbound Marketing Revolution!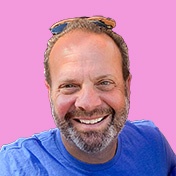 Mike Lieberman, CEO and Chief Revenue Scientist
Mike is the CEO and Chief Revenue Scientist at Square 2. He is passionate about helping people turn their ordinary businesses into businesses people talk about. For more than 25 years, Mike has been working hand-in-hand with CEOs and marketing and sales executives to help them create strategic revenue growth plans, compelling marketing strategies and remarkable sales processes that shorten the sales cycle and increase close rates.