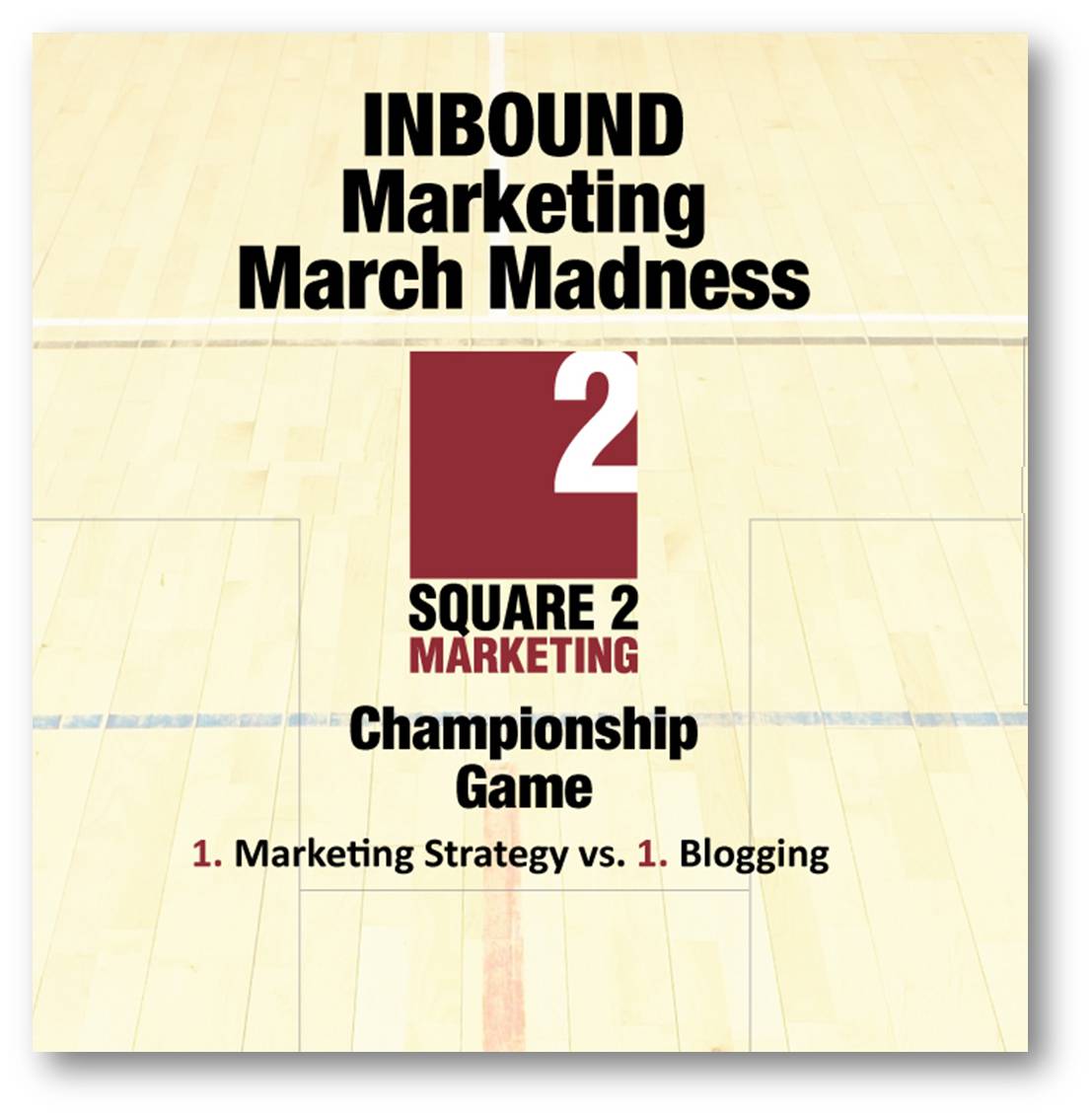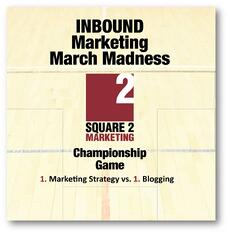 In our Inbound Marketing Tournament, Marketing Strategy outlasted Social Media to move to the championship game on Monday night. While the number-one seeded team from the East Region has had little trouble with its competition until now, it took a variety of last-second heroics to get past Social Media.
First, Marketing Strategy impacts so many aspects of inbound marketing. While a powerhouse in its own right, Social Media has more to do with reach and distribution, whereas Marketing Strategy is the backbone of any inbound marketing program.
Social Media lit up the court early on with a number of long-range three-pointers, but Marketing Strategy consistently rebounded, moved the ball and played shutdown defense down the stretch. Social Media used new-fangled tactics to keep it close, but in the end, a series of missed three-pointers and easy baskets allowed Marketing Strategy to advance.
While Social Media is mandatory in any inbound marketing program, its application is varied. Not every company needs to be on every platform, and focusing your engagement delivers improved results. If you're a B2C business, it's going to be better to work hard to engage your prospects on Facebook and leave Twitter or Pinterest as a secondary tactic than to spread yourself too thin and appear mediocre on all three.
The same holds true for B2B: Put all of your energy into LinkedIn and Twitter, leaving Facebook and Google+ to be a clearing house for videos, simple posts and updates. This allows you to actively engage your prospects where they want to be engaged, leaving the other sites to support your search strategy.
In the second game, dubbed the "battle of the blogs," Blogging downed Guest Blogging in a buzzer beater. While both types of blogging are proven to be highly effective at driving website visitors and new leads, blogging on your own site had just a little extra when it was needed the most.
When you boil it down, blogging on your own website is the most important tactic in the first part of the inbound marketing formula. All of our research and experience with running inbound marketing programs for businesses has shown that the best way to drive more visitors to your website is blogging. The more you do it, the more visitors you get.
Now we do ask the regular question: How often? The answer is difficult because every business, every industry and every situation is a little different. For instance, if you have a competitor that is blogging every day, it's imperative that you do too. However, if you are in a market where no one is blogging at all, you're probably going to get away with doing it once or twice a week.
In our estimation, guest blogging is critical, but you don't have to guest blog every day. Once a week, as needed, is typically how we apply guest blogging. The result is an extra influx of both visitors and leads. Remember: Guest blogging requires a third party to agree, approve and post your blog, while your own blog is in your hands.
If you want to read a little more about blogging and guest blogging, check out these posts from earlier in the tournament. Keep in mind that both blogging and guest blogging are important elements of an inbound marketing program, and they both need to be part of your company's effort.
Blogging and Marketing Strategy square off in the tournament's championship game tonight, and we will report on the final outcome on Tuesday morning. Enjoy the championship game.
Start Today Tip – We have been talking about blogging for a long time. By now, you should have a blog on your company website, and it should be active. I know how I feel when I go to a company's blog and the last post was from November 2012. You should be blogging as least weekly. The same tactics are applied to both your blog and your guest blog efforts. You need to make sure your blog posts have keywords in the title, first paragraph and last paragraph. Also ensure that your blog has a CTA because this is how you use both blogging and guest blogging to generate leads.
Square 2 Marketing – Leading The Reality Marketing And Inbound Marketing Revolutions!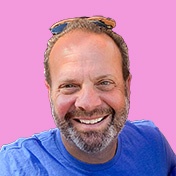 Mike Lieberman, CEO and Chief Revenue Scientist
Mike is the CEO and Chief Revenue Scientist at Square 2. He is passionate about helping people turn their ordinary businesses into businesses people talk about. For more than 25 years, Mike has been working hand-in-hand with CEOs and marketing and sales executives to help them create strategic revenue growth plans, compelling marketing strategies and remarkable sales processes that shorten the sales cycle and increase close rates.