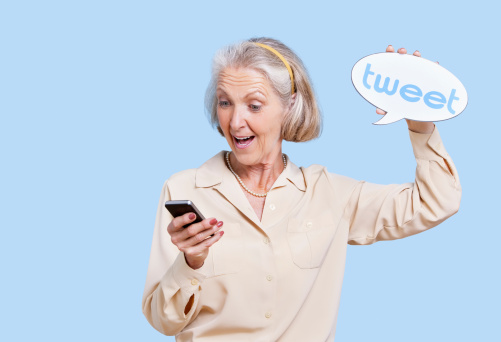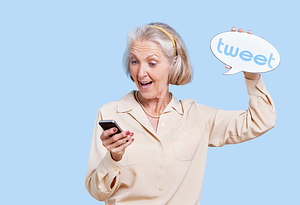 I'm sure you're not surprised to see Social Media in the Final Four. With close to 2 billion users involved in social media of some kind, it's hard to avoid it from a marketing perspective.
Are people still trying to figure out how to use it, what it's good for and how to make money on it? Yes, but that is going to continue well into the future.
The major takeaway associated with social media is that it needs to be part of any inbound marketing program, and here's why:
Content is king, and people share content on social media – With all the videos, infographics and e-books being created, you're going to want to get them out in front of potential customers. One high-performing way to do so is to get them moving around the social media networks.
If you can create compelling, entertaining and educational content, the people who are already connected to your company will do the sharing for you. But if you're not on this super highway of sharing, you're sure to run into less-than-satisfying lead generation results.
Search engines are ranking content that is shared – The more people who share your content, the higher your business is going to rank. If you read anything Google writes these days, you might have noticed that it stopped referring to your "website ranking" and started referring to your "content ranking."
That's right. It isn't listing as many websites as it used to, and now it's listing blog posts, videos, graphics, reviews and articles. This means your content has to be so good that people share it. Then it will rank, driving more new people to your website and getting you more leads.
Building your audience gives you access to target prospects – Building your audience on social media isn't something you do in an afternoon, and if you think buying followers, friends or connections is a short cut, think again. Inbound marketing rails against renting an audience and teaches you to earn one. The sooner you start, the better off you're going to be. Your prospects are on these sites, and you have to find them by creating the kind of content they want to read, listen to or watch.
People are talking about your business on social media – Like it or not, people are talking about your business (and mine) on social media. You can either get into the game or continue to ignore it. If you want to drive the conversation, you have to do so proactively from your own social media properties. We have blogged about this a number of times.
First, do it frequently – and that doesn't mean once a week. It probably means more than once a day, but I suggest at least once per day to get you in the game. More important, take a stand, grab a position on a controversial topic, jack some news and use content to continue the conversation. The more you do this, the more people will follow you, giving you a better chance to turn them into customers.
You have to track everything – Marketing isn't a guessing game anymore. With the click of a button, I can tell you how many people came to my website from Facebook, Twitter, LinkedIn, Pinterest, StumbleUpon and YouTube. I can tell you this for every single one of our clients too. This gives me insight into how to optimize the traffic and turn those visitors into leads.
Not only do I know where they came from, but I also know what they are talking about. Social media monitoring allows us to keep tabs on conversations, alert salespeople and have them reach out to help those who are looking for guidance around important keywords or questions.
Inbound marketing is so connected to many of the tactics discussed throughout the tournament that it's very difficult to remove any of them. Social media is perhaps one of the most connected and critical elements of any successful inbound marketing program. That might be one reason it's in our Final Four.
Start Today Tip – Take a hard look at your social media sites. Are they complete? If not, you should complete them today. If they are telling a different story than your website, that needs to be corrected too. If they don't have educational offers, whitepapers, e-books or videos, you are missing an amazing opportunity to drive visitors to your website and leads for your business. Last but not least, how engaged are you with your social media followers? If you're not talking to them daily, you're not really engaged with them at all.
Square 2 Marketing – Leading The Reality Marketing And Inbound Marketing Revolution!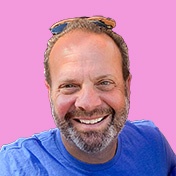 Mike Lieberman, CEO and Chief Revenue Scientist
Mike is the CEO and Chief Revenue Scientist at Square 2. He is passionate about helping people turn their ordinary businesses into businesses people talk about. For more than 25 years, Mike has been working hand-in-hand with CEOs and marketing and sales executives to help them create strategic revenue growth plans, compelling marketing strategies and remarkable sales processes that shorten the sales cycle and increase close rates.