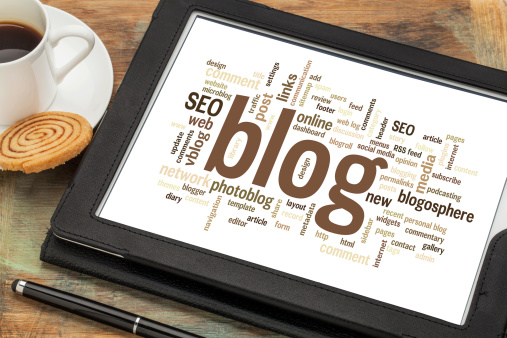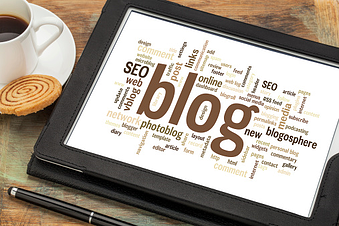 Each day this week leading up to the Inbound Marketing Final Four competition, we are going to feature one of the Final Four teams. Today, the spotlight is on Blogging.
It's no surprise Blogging made it into the Final Four. Blogging adds so much value in so many ways and remains a top contender to go all the way.
Take one quick look at a Google search these days and you will see why we love blogging so much. Almost every search is peppered with blog content. Google and the other search engines have prioritized this type of content right up to the top of the rankings and, because of this, our research and the data collected from a variety of active client engagements have shown one simple fact:
The more you blog, the more website visitors you get to your website. In fact, if website traffic is your challenge, increasing the amount of blogging and making sure your blogging is optimized and socialized is a slam dunk to improve results.
One of the questions we love at Square 2 Marketing is, "Why?" Why does blogging drive website traffic so efficiently?
Fresh Content – One of the most valuable aspects of regular blogging is the addition of new content to your website. Whether you blog monthly, weekly or daily, the search engines are smart enough to recognize fresh content on your site and reward your site as current by moving you up the rankings. Clearly, Google and the other search engines want sites that are alive and updated regularly.
New Indexed Pages – The more indexed pages you have on your site, the more your content ranks. If you are blogging properly, each time you blog, you add a new indexed page to your site. If you added a new page to your site architecture every day, it would quickly get out of hand and become difficult to manage. Your blog allows you to add new indexed pages as often as you are able.
Sharable Content – Google, Yahoo! and Bing are also looking for content that is shared. Blogs offer you the best possible chance to create content, share it and then watch as it gets shared. One trick to this is getting your entire company involved. Each of your employees has a network on social media. When you create a new blog post, encourage them to share it with their connections, friends and followers. This shows the search engines that your content is valuable.
Optimized Pages – Again, if you set up your blog properly and you are blogging with keywords in mind, each of your blog posts creates a new optimized page for your site. Make sure your keywords are in the blog title. Make sure your keywords are in the first sentence, first paragraph and last paragraph. This is places search engine robots typically look for keywords. Don't forget to consider questions, too. Today, search isn't just about keywords, but about the questions your prospects are asking. Make sure your blog posts include those questions as links to content and that your posts actually answer those questions. This will get you ready for the future of Google's search algorithms that specialize in contextual searches.
Trackable Results – One of the most exciting features of regular blogging is that you get immediate feedback on what people want to read about. If you did 10 posts over the past 30 days, with the click of a mouse, you can see which ones were viewed the most, which ones were shared and which ones people actually linked to in their day-to-day efforts. This gives you the feedback you need to focus your blogging on the content your prospects want to read about. Do this month over month and your blog subscribers, views, social shares and organic search results will all soar.
The five reasons stated above make Blogging a force in the inbound marketing community. They are going to be tough to beat in our Inbound Marketing March Madness Tournament. Watch the game here on Friday, April 4th.
Start Today Tip – Are you blogging for your business? If you're not, you are missing out on a major source of traffic to your site. Organic traffic is one of the most important ways to drive new prospects to your website, and without an active blog, your success is severely challenged. How many times a week should you post? The more the better. Our research and data shows about four times a week is optimal, but each business is unique. The key takeaway: The more you blog, the more organic traffic you drive to your site.
Square 2 Marketing – Leading The Realty Marketing And Inbound Marketing Revolutions!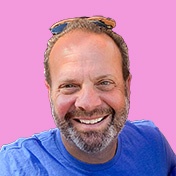 Mike Lieberman, CEO and Chief Revenue Scientist
Mike is the CEO and Chief Revenue Scientist at Square 2. He is passionate about helping people turn their ordinary businesses into businesses people talk about. For more than 25 years, Mike has been working hand-in-hand with CEOs and marketing and sales executives to help them create strategic revenue growth plans, compelling marketing strategies and remarkable sales processes that shorten the sales cycle and increase close rates.