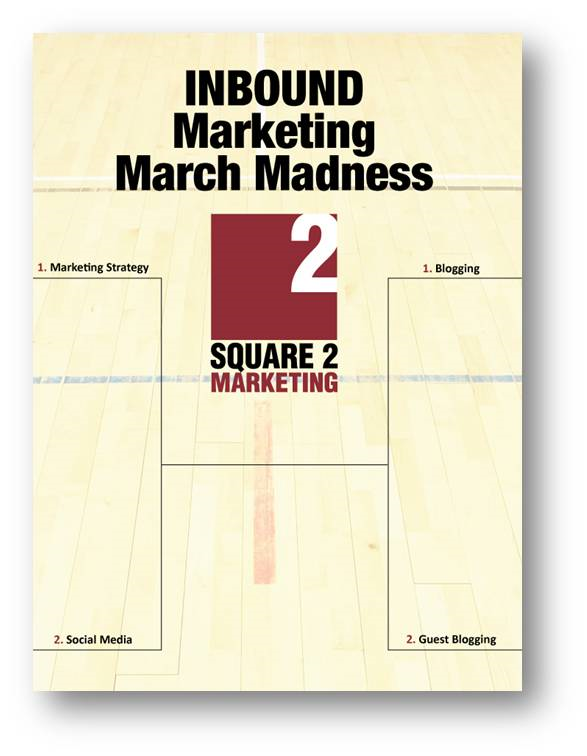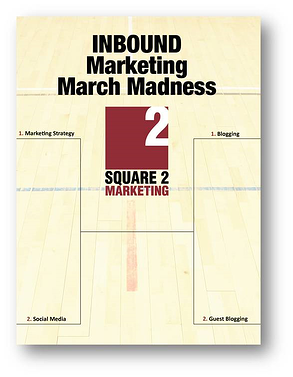 Over the weekend, eight inbound marketing tactics battled it out to see who would advance to the Final Four in our Inbound Marketing March Madness Tournament.
Out of the East Region, perennial powerhouse and number one seed Marketing Strategy needed a last second three-point field goal to get by the number two seed Content Publication to advance. Both of these teams brought serious fire power to the game.
But, in the end, Content Publication requires a solid strategy to deliver big results as part of an inbound marketing campaign. Research, planning and outreach typically take place during the creation of a Marketing Strategy and make executing content publication easier and much more effective.
In the South Region, number two seed Social Media didn't have any trouble beating number four seed Content Mapping. While there are many benefits to mapping your content to your buyer's journey through marketing and sales, Social Media just has too much power in driving results to be eliminated from the tournament.
Today, Social Media drives visitors to your website, it drives leads for your sales team, it provides validation and it provides instant referrals if your social sites are set up properly. Since this tournament is about results, look for Social Media to be a top contender in the Final Four.
From the West Region, an often overlooked and underestimated number two seeded Guest Blogging beat Weekly Results Optimization to advance. Guest Blogging, while sometimes challenging to get started, is amazingly effective at delivering both new visitors and new leads for your company.
Guest Blogging is also the team that keeps on giving once relationships are established, and you can go to the well every time you need more visitors or leads. This delivers an inbound marketing tactic that is aligned with the real-time nature of program performance. If you see you need more visitors or leads today, you should get a Guest Blog post out tomorrow that impacts your results immediately. No more waiting to see what your ad campaign generated.
Last but not least, from the MidWest Region, the number one seed Blogging beat out number three seeded Whitepapers to become the last of the Final Four contenders. Blogging provides so many benefits in today's world of marketing, and many experts predict Blogging to be a tough competitor the rest of the way out.
Companies that blog, and blog regularly, typically receive more website visitors, more leads and more sales opportunities than companies that don't blog or only blog infrequently. Our own data, with close to 100 clients, has also shown that blogging adds so much value to a business's inbound marketing program that those clients with aggressive blogging programs typically get three or four times the results.
We are going to spend a lot of time talking about why these tactics are so effective over the next few blog posts, so stay tuned.
For now, sit back and enjoy the tournament.
Start Today Tip – With so many inbound marketing tactics, it's hard to know what to start with, what's more important and which tactics generate the best results. Now you have a comprehensive guide, through this series of blog posts, that clearly shows you which tactics need to be prioritized and which inbound marketing tactics deliver the best bang for the buck. Look at your inbound marketing effort and make some sound decisions on how to move your program forward.
Square 2 Marketing – Leading The Reality Marketing And Inbound Marketing Revolutions!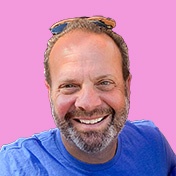 Mike Lieberman, CEO and Chief Revenue Scientist
Mike is the CEO and Chief Revenue Scientist at Square 2. He is passionate about helping people turn their ordinary businesses into businesses people talk about. For more than 25 years, Mike has been working hand-in-hand with CEOs and marketing and sales executives to help them create strategic revenue growth plans, compelling marketing strategies and remarkable sales processes that shorten the sales cycle and increase close rates.