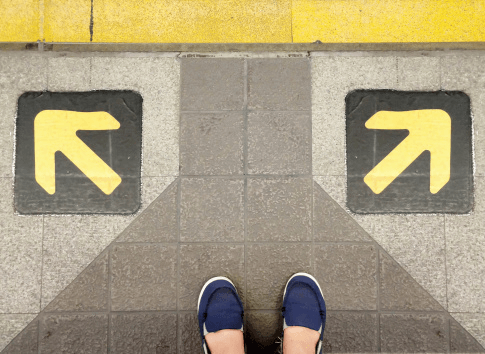 Inbound marketing or marketing automation? A confusing decision. What's the difference? There are a number of software products that use the terms interchangeably.
How do you know if you need inbound marketing software or marketing automation software? This blog post should help clear up the issue and aid in your decision.
To see which camp you fall into, here are a couple of questions to answer:
Do you have marketing processes that need to be automated? These would be daily, weekly or monthly marketing tactics that are currently getting executed in a manual way. If you have these, executing them in a more automated fashion would be helpful.
Do you have a good idea of the metrics and analytics you want to measure on a daily, weekly or monthly basis? If you do, then simply automating them might be helpful.
Are your marketing and sales teams aligned, or at least somewhat aligned? We know it's hard to get sales and marketing completely aligned, but if your two teams are at least working together, then marketing automation makes a lot of sense.
If you answered yes to these three questions, it appears that you might have some fairly developed marketing programs, processes and practices already in place. This means adding a marketing automation tool to the mix would likely be very helpful for your business.
It also means that you probably have some clear ideas about how you want to market your company, what tactics to utilize and what you expect from each of these tactics. Believe it or not, this knowledge puts you ahead of the curve, especially for small to mid-sized businesses.
If you answered no to the above questions, here are some additional questions to see if inbound marketing might be a better fit for you.
Are you struggling to generate leads for your business? Have you tried different marketing tactics with limited success? If this is the case, it's likely you need more than marketing automation. You probably need an entirely new mindset to create a better, more efficient marketing approach.
Do you track your marketing programs daily? Do you know how many people are coming to your website? How many people are converting? How many leads you get from social media? If the answer is no, then more detailed guidance and advice about what to track, when to track it and how to track it would be helpful.
Do you have a defined marketing strategy, marketing message, differentiation and full-blown marketing plan in place for 2014? If you don't, you need help putting that critical building block in place, and marketing automation would be premature for you. What you need is a methodology that helps you create a set of marketing tactics to get the leads to grow your business. This is where inbound marketing shines.
Now some of you are going to argue that marketing automation is a subset of inbound marketing, and that is true. In many cases, these two concepts exist peacefully together in the same company. It is reasonable to want to automate inbound marketing tasks with marketing automation tools.
It's also reasonable for companies with well-defined marketing processes to want to add inbound marketing tactics to their already successful marketing efforts.
Inbound marketing tends to be better suited for companies who are looking for new ways to get found, get leads and close sales. Marketing automation tends to be better suited for companies who've already figured out the set of tactics they need. They aren't looking for a methodology, just some technology to make their tactics easier to implement and execute.
Start Today Tip – Today's tip starts with self-analysis. Are you set in your ways and simply looking for technology to make your marketing easier to execute? Or, are you looking for a new approach to get found, get leads and close sales? If it's the latter, inbound marketing might be what you are searching for. If it's the former, marketing automation probably wins the day. Either way, knowing what you need should be helpful in directing your research and moving you down the right path.
Square 2 Marketing – Leading The Reality Marketing And Inbound Marketing Revolution!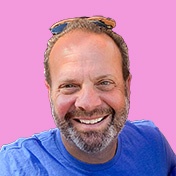 Mike Lieberman, CEO and Chief Revenue Scientist
Mike is the CEO and Chief Revenue Scientist at Square 2. He is passionate about helping people turn their ordinary businesses into businesses people talk about. For more than 25 years, Mike has been working hand-in-hand with CEOs and marketing and sales executives to help them create strategic revenue growth plans, compelling marketing strategies and remarkable sales processes that shorten the sales cycle and increase close rates.