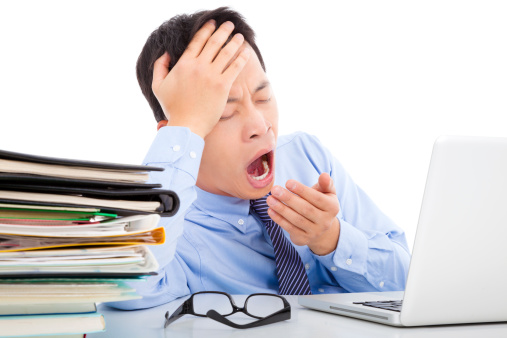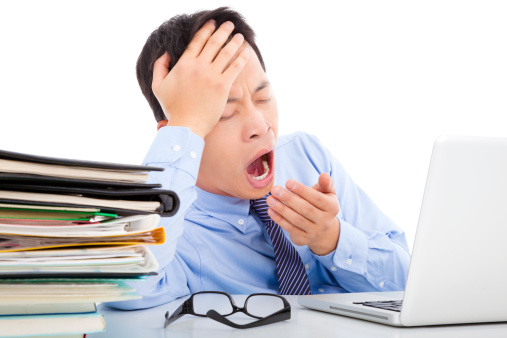 If you are like most progressive inbound marketing practitioners today, you are doing your best to keep up with the pressure to produce more and more content.
You have to blog more. You have to deliver more educational whitepapers, e-books and tip guides. You have to create "how to" videos. This content marketing thing is a lot of work.
You're doing more, but the real question you should be asking is: "What are we getting out of it?" Is it resonating with your prospects enough to get them to talk to you and enough to get them to become new customers for your business?
There is a set of marketing metrics that helps you see if your prospects are paying attention to your content marketing efforts.
Blog Views – Keep track of how many people actually view your blog posts. While everyone who subscribes gets alerted that a new post is available, the true measure is how many people visit and read the post. You should see this number going up, week over week.
A typical rule of thumb is that about 25% of your total subscribers should be regularly viewing your posts. If you are below this, you should consider upgrading the titles of your blog posts. Also, make sure you don't include your entire post in the email, just send subscribers the title of the post and let them choose if they want to visit your site to read the entire post. After all, you want them on your website, right?
Blog Subscribers – This is a very important number. If you are blogging a few times a week, the more subscribers you have, the more people you are talking to on a regular basis. If you don't have prospects subscribing to your blog, you might have prospects waiting up to two weeks (the recommended email campaign schedule) to hear from you. The more they hear from you, the better chance you have of getting them engaged in the sales process. This number should be growing 10% per week.
Twitter Followers – A lot of people think this number has more to do with secret Twitter tactics, but I think it has to do with the quality of your content. Once you create content, you have to tell people about it. Typically, we do this via Twitter and other social media tools. This number should be going up every time you publish something new.
Retweets And Favorited Tweets – Another great measure of how people feel about your content is if they are retweeting it and favoriting it on Twitter. The more people share your content, the more valuable they thought it was. You should be getting a handful of retweets and favorite notifications every time you post your content to Twitter. This is a function of followers, too – the more followers you have, the more chances you have of someone retweeting your content. Be patient, these retweets will come as your fan base grows.
Social Sharing On Blogs – Five years ago, comments were the gold standard. Today, it's social shares. Your blog must offer the ability for your readers to quickly and easily share your content on Facebook, Twitter, LinkedIn, Google Plus and a few other social sites. In addition, you should make it easy for them to email the link to their networks.
I like to see how many people are sharing content right on a blog post. Some people like to hide this, but I think it shows how helpful a post is. As a blog reader, if I see a lot of shares, it causes me to pause and consider reading the post.
Website Visitors To Content-Specific Landing Pages – Each piece of your educational content needs to have a unique set of elements attached: a call-to-action button, a landing page, a tracking code and lead nurturing emails. This helps you see which piece of content is getting the most attention, and is typically illustrated in the number of views for a specific landing page. The pages with the most views usually indicate that this content is the most popular.
Conversions On Content-Specific Landing Pages – We know that views are not the end-all for inbound marketing. The goal isn't views, but leads, so we have to keep an eye on the number of people who turn from anonymous visitors into leads on each of the landing pages. Landing pages that don't convert visitors into leads might have too much copy, the wrong copy, the wrong image, unnecessary or distracting navigation or any number of other issues that can be corrected if we are keeping track.
By looking at the performance of your content, you are able to quickly assess whether what you are writing is connecting with your prospects or not. Like we mentioned last week, you have to be patient. Don't expect a new blog to generate significant views right away.
But, by incorporating inbound marketing tactics, your visibility into the performance of your marketing is unmatched. While the progress may be slow, it is consistent, it is sustainable and, over time, it becomes very powerful.
Start Today Tip – Create the systems and processes you need to track the performance of your content. Make sure you are reviewing this performance on a weekly basis, or make sure someone on your team is looking at it and providing you updates. Use the data to adjust your content marketing strategy. Content that is shared should become more prominent and frequent. Content that is ignored should be retired or revised to improve performance. This effort of continuous improvement is a core concept if you are executing an inbound marketing program for your company.
Square 2 Marketing – Leading The Reality Marketing And Inbound Marketing Revolution!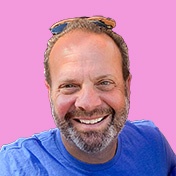 Mike Lieberman, CEO and Chief Revenue Scientist
Mike is the CEO and Chief Revenue Scientist at Square 2. He is passionate about helping people turn their ordinary businesses into businesses people talk about. For more than 25 years, Mike has been working hand-in-hand with CEOs and marketing and sales executives to help them create strategic revenue growth plans, compelling marketing strategies and remarkable sales processes that shorten the sales cycle and increase close rates.