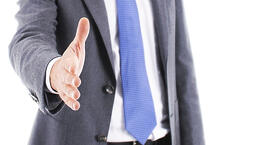 One of the secrets to inbound marketing is publishing. That's right. Taking your content and publishing it on other websites frequented by your prospects.
When we started doing this for clients three years ago, we realized it wasn't going to be easy, but the results associated with this inbound marketing tactic were so dramatic that we had to figure it out. Take a look at this Forbes.com article and its mention of our client, PROS.

Here are some of the tactics we use to get content on major magazine and community websites:

Make A Friend – Some of you might remember the old days, the days when you were friends with editors and writers at the magazines where you wanted articles written about your company. What once was old is new again. Today, you have to build a relationship with the people managing these websites. You have to know the LinkedIn group moderators if you want them to push out your content. You have to know the editors of major magazine websites if you want them to know you and publish your content.

One of the most important elements of this new relationship is that they know your intentions. Your intentions have to align with their intentions. If they think you are selling, you are out. You have to bring your highly creative, educational content to them and help them see how their readers would benefit from your content. If you have that content, you have an "in." Once you get in, it's relatively easy to go back, time and time again, with new educational content and get it published on these sites.

Write Great Content – It kind of goes without saying, but if you want people to notice your content and use it on their sites, it better be great content. Today, editors and site managers have access to so much content that it's difficult to cut through the clutter. That's why your content has to be highly educational, creatively entertaining and wildly visual. This means it has to be professionally written, professionally designed and professionally presented. If you're missing even one of these critical elements, it's going to be challenging to get anyone to publish your materials.

Be Contrarian – Take a stand. People don't really want to read what everyone else is saying or has already said. To create great content, you have to be bold, grab a position and make a point, even if it's dramatically different than everyone else's. In fact, the more you stand out, the better chance you have to get noticed. For instance, we often rail against traditional media, advertising, direct mail and interruptive, outdated tactics like cold-calling. It's not that we have something against these tactics, it's just that this gives us an interesting platform to tell our story, the story of inbound marketing.

Know Your Prospects – This may be one of the most important elements to consider. You have to know where your prospects are spending their time online. What sites are they visiting? What blogs are they reading? What email lists are they subscribed to? What magazine sites do they frequent? What LinkedIn Groups and Google Communities are they members of? What discussion groups do they participate in?

Once you know where your prospects are getting their information, you can target these properties and start to work your content into the conversation. This takes time, so the sooner you target them, get started, make the intros and position your content the better; it could be weeks before you see any traction.

Patience And Persistence – That brings me to my next important point: You have to be patient and you have to be persistent. It's highly unlikely when you send over your first piece of content that people will want to use it on their sites. But, if you are persistent and you send new stuff regularly, and they see it's not salesy but highly professional and insanely helpful content, you will get their attention and you will get their audience.

Include these key contacts in your regular client emails, blog posts and announcements of new educational content or upcoming webinars. If you keep these contacts connected, they are going to see that your approach is educational. If the content is up to snuff, they will include you in their upcoming articles.

This approach to driving new visitors to your website and turning these new visitors into leads for your business is a long-term approach, but it's the only way to earn prospects' interest. In today's environment, where content is king, you can leverage your current content in many more ways than simply putting it on your own website.

Start Today Tip – The first part of this process is to know the people you want to attract. You have to know where they spend their time while online. Create a list of properties, websites, blogs, discussion groups, LinkedIn Groups and Google Communities that welcome your prospects. Then, start reaching out to all the moderators and editors for those properties.
Send them samples of your best educational materials and start getting to know them. Some may respond directly and let you in, others may take a few months. Before you know it, you have a number of great relationships with great website properties that allow you to create, share and post your content. The result is more visitors, more leads and more sales.


Square 2 Marketing - Leading The Reality Marketing And Inbound Marketing Revolutions!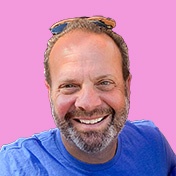 Mike Lieberman, CEO and Chief Revenue Scientist
Mike is the CEO and Chief Revenue Scientist at Square 2. He is passionate about helping people turn their ordinary businesses into businesses people talk about. For more than 25 years, Mike has been working hand-in-hand with CEOs and marketing and sales executives to help them create strategic revenue growth plans, compelling marketing strategies and remarkable sales processes that shorten the sales cycle and increase close rates.