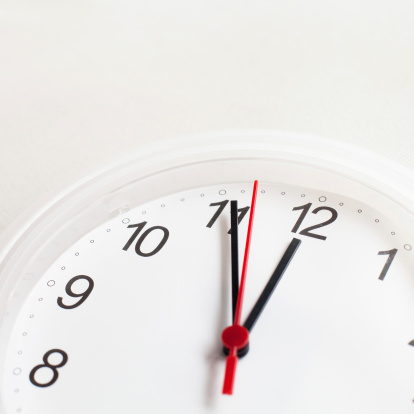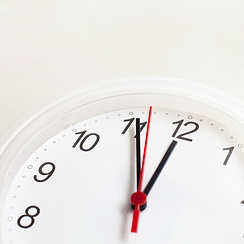 Your website has 10 seconds to get my attention, make me feel comfortable and purposefully move me through your site, guiding me and educating me, so that before I leave I feel comfortable and safe working with your company. I have to feel so comfortable that I happily share my contact information with you before I leave.
That is the true measure of whether your website design is good or not. It's not whether people tell you they like it or not. It's not even if you like it. It's not about any awards or accolades it gets. It's ONLY about how effective it is at getting people to give you their contact information.
For your site to be really good at converting visitors into leads, it needs to tell three simple stories and it needs to do so quickly. Microsoft Research identified that you have 10 seconds to connect with visitors before they hit the back button – so get to it, and get to it quickly.
You want to help, not sell.

If your website is too salesy, it's going to turn people away. No one wants to be sold to. Most people don't want to read about you, so if your website is an online corporate brochure about your business, it's probably going to repel a lot of potential business.
But, if your website has a ton of educational resources that are easily accessible and easily visible right from the homepage, then qualified prospects (people who are actually interested in learning) are going to feel comfortable, they are going to stick around, they are going to download some content, they are going to read your blog and they are going to get to know your business.
If that content is helpful, creative, educational and consultative, you are taking a very big step in getting prospects to know, like and trust your company. If you help them, they are going to like you. The more you help them, the better they get to know you and the more they trust you. You need them to know, like and trust you before they hire you.
What is your why?
Your prospects are selecting to do business with you because they are emotionally connected to your business. Know, like and trust are other words to describe this emotional connection. One great way to get prospects connected to your business quickly is to tell them why you are in business.
You need to make sure your "why" is front and center on your website homepage. For instance, we have a client who sells safety products to manufacturers. Their "why" is, "To create a world where every single worker makes it home safe after every shift." They are in business to make sure their clients' employees are safe all day at work, so they go home to their families every single night. This is powerful.
Our company's "why" is, "To help businesses think differently about how they market their companies." We are in business to help clients add inbound marketing programs to their businesses, helping them get all the leads they need to grow their companies well beyond their wildest dreams.
You need a "why" that is clearly articulated on your homepage.
You understand them.
Last but not least, your prospects need to know that you understand them, and they need to see it, not just read it. This story has three distinct chapters that you need to illustrate for visitors right on your homepage. First, prospects need to know that you understand their pains and that you work with other people just like them. Typically, this story gets delivered visually, with an empathetic photo and high-level messaging that focuses on the challenges facing your prospects. Once they see someone who looks like them dealing with challenges that resemble their own challenges, you have them hooked.
Next, they want to know that you have solutions to their pains and that you have solutions other companies might be lacking. We tell this story on the homepage, too, in the form of "remarkables." You've heard us talk about this before, but highlighting what makes your business remarkable, right on the homepage, helps get prospects connected with you AND differentiates you from your competitors' right from the start.
Finally, and the order is important, your prospects are looking to see who you've worked with in the past. There is safety in numbers. If Company A uses this firm, then I feel good continuing to look around their website. This last part is typically delivered in the form of testimonials, success stories, client logos, case studies and references. Many companies like to skip over the prior two elements that illustrate your understanding of a prospect's challenges and jump right into this stage, but we advise against that.

If you skip any of these steps, you run the risk of losing your prospects, making them anxious or causing them to feel uncomfortable, and that almost always leads to the dreaded back button.
Start Today Tip – Telling the right stories to the right people at the right time is the essence of strong inbound marketing. Your website is just one of those times. You need to make sure the right stories are being delivered quickly and simply, so that your visitors turn into leads. If you aren't getting 2% of your overall website traffic to turn into leads on a monthly basis, you should consider talking to an expert about your marketing strategy. For every month that goes by, you are turning people away, driving them to your competitors or creating the wrong image of your business. It might be time to get help.
Square 2 Marketing – Leading The Reality Marketing And Inbound Marketing Revolutions!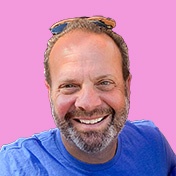 Mike Lieberman, CEO and Chief Revenue Scientist
Mike is the CEO and Chief Revenue Scientist at Square 2. He is passionate about helping people turn their ordinary businesses into businesses people talk about. For more than 25 years, Mike has been working hand-in-hand with CEOs and marketing and sales executives to help them create strategic revenue growth plans, compelling marketing strategies and remarkable sales processes that shorten the sales cycle and increase close rates.