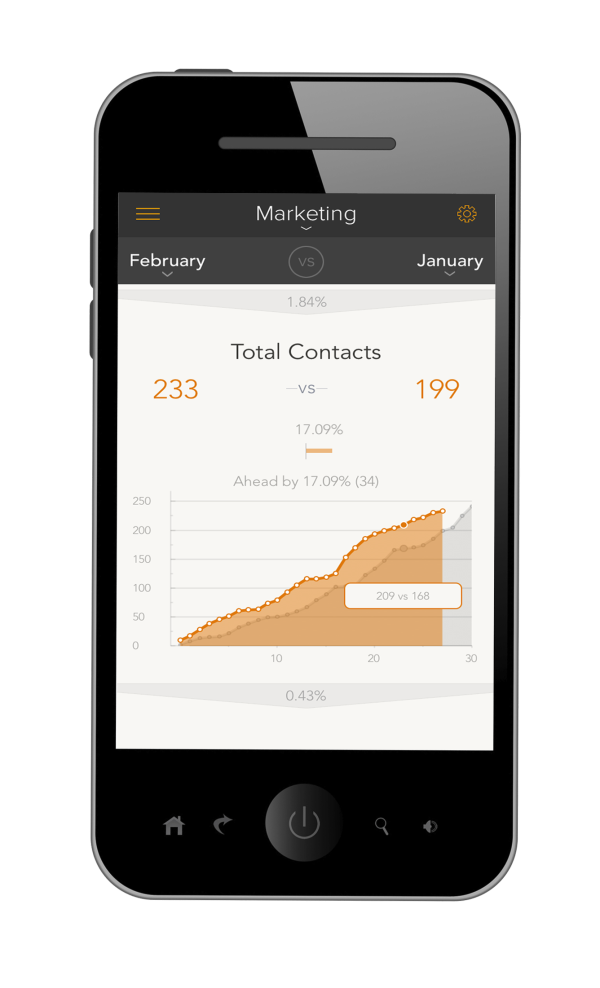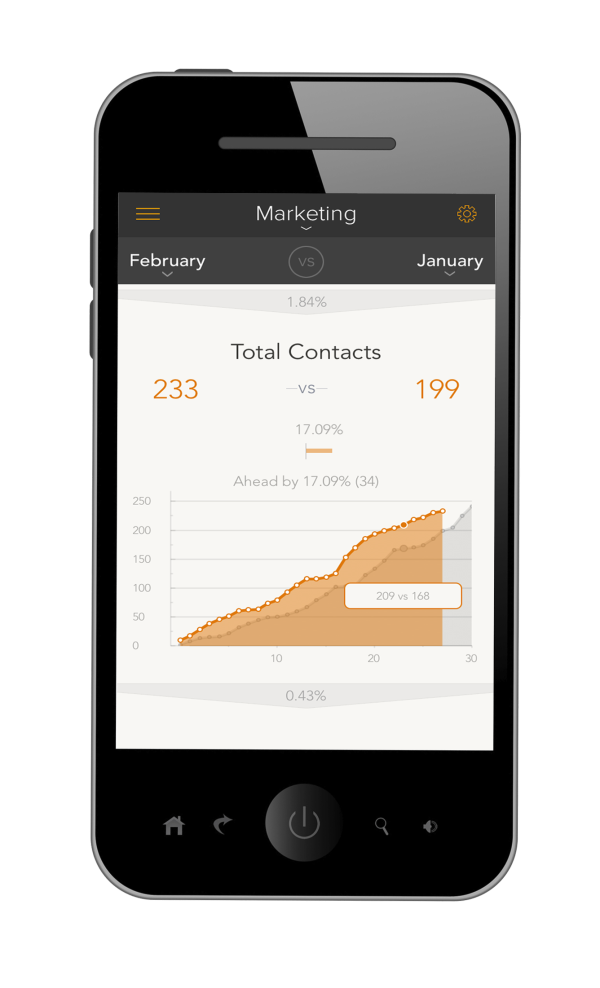 If inbound marketing turned marketing from art to science overnight, then you need to be clear about what numbers you should track and when to look at those numbers.
In today's blog post, we reveal the 11 most important inbound marketing metrics you should be watching on a daily, weekly and monthly basis. If you don't know these numbers off the top of your head, you don't know anything about your marketing.
Website Visitors – Forget about unique visits, return visits, etc. Just worry about how many people are coming to your site on a daily, weekly and monthly basis. After all, do you really care if people come back two, three or four times?
Wouldn't people returning to your site be positive? One consideration is to set a visitor goal. How many people do you need to come to your site to hit your marketing goals? Set it and measure it monthly.
Conversion Rate – This is a key number and it represents the number of people who turn from anonymous visitors into identified leads. Historically, this number is between 1% and 3% across your entire site, but we have seen companies with conversion rates in the sub 1% range.
If you want to drive this number up, you have to create new educational content and publish it on your site monthly. This may drive a .5% conversion rate to a 2% conversion rate in just a day.
Leads – If prospects give you their email addresses and download or sign up for your content, they are considered leads. They might not be bottom-of-the-funnel leads, but they are interested in you, nonetheless. Just like website visitors, set goals and track this daily.
Cumulative Email Addresses – Every time you execute an email campaign, your list is going to change. Opt-outs and non-deliverables are automatically removed, and you are adding (or at least you should be adding) to your list daily. All the leads you generate are automatically added to your email database. But, you have to know whether you are growing that list or not. Keep tabs on it monthly and make sure it's going up, month over month.
Soclal Media Reach Metrics – The same thinking holds true for all of your social media marketing sites. People drop off and pop on every single day, but you have to make sure you have more Twitter followers, Facebook friends, LinkedIn connections, and Google Plus followers in your circles each month. The more expansive your social media reach, the more people are able to share your content as you create it, expanding your ability to connect with new clients and prospects.
Email Open Rate – This is perhaps one of the less critical, but still important, metrics. Email has become a challenging marketing tactic. Open rates are down to historic lows, with some research showing 10% open rates now being the industry norm. Make sure your open rates are around 20% by sending educational content, and not sales promotions. In addition, open rate is entirely about the subject line, so don't skimp on this and default to "January Newsletter" or "Free ____ Inside."
Email Click-Through Rate – If they open your email, that's only half the battle. You really want them to click back to your website. Email click-through rates are typically around 3% to 5%. Click-through rates have everything to do with the content in the email, the format, the writing and the stories the email tells. If the stories are compelling and creative, people will want the rest of the details and are going to visit your website. If the email lacks depth or, even worse, doesn't include links, then you might as well not even send it.
Opt-Out Rate – Every email has to include an opt-out feature for people who just don't want to get your content anymore. Keep an eye on this number quarterly, it might bump up one month and then come down again. If your opt-out rate is anywhere below 1%, you are probably doing fine.
Blog Subscribers – This should be a number you are actively tracking, week over week. You want this number to be going up as fast as possible. Remember, the people subscribed to your blog are hearing from you almost every single day. Eventually, you should want more blog subscribers than email addresses. Blog subscribers regularly share content with their friends and colleagues. Your blog does wonders for all of your key metrics, including generating website traffic and leads. The more you blog, the more leads you generate.
Blog Views – Blog views give you direct insight into what your prospects and customers care about. If you write a blog post and no one reads it, don't write about that topic again. On the contrary, if you write a blog post and 100 people read it, 20 people share it and you get two comments, you hit the jackpot. Keep writing about that topic and expand that topic to include related information.
Blog views also give you insight into what kind of educational material you need on your site. Instead of producing a 30-page e-book, create a single, 600-word blog post. The blog posts that are most popular should then be turned into more detailed, long-form content like e-books or whitepapers.
Top 5 Landing Page Conversion Rates – High performing landing pages typically convert around 30%, with some very successful landing pages converting at 50% or even higher. Keep an eye on your five most trafficked pages and make sure they are converting at a very high rate. Don't worry about your Contact Us page. People often stop by that page to get information, but rarely fill out the form, so it's quite common for that page to convert at around 2%. You want to focus more on content-oriented landing pages; those pages should be converting at much higher rates.
If you really want to become an expert at tracking metrics, consider marketing automation that provides an app for your phone. HubSpot gives me instant access to the performance of our own program, and with the swipe of my fingers, I get access to every single client's program.

Start Today Tip – Get the most important marketing metrics together for your business. Post them, share them and communicate them to your team. What gets measured gets done. Consider adding an iPhone or Android app to your tracking regimen and monitoring key metrics daily. Other metrics should be reported on and tracked weekly. Before you know it, these numbers will increase, month over month. The result is improved lead generation and more new business for your company.
Square 2 Marketing – Leading The Reality Marketing And Inbound Marketing Revolution!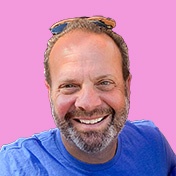 Mike Lieberman, CEO and Chief Revenue Scientist
Mike is the CEO and Chief Revenue Scientist at Square 2. He is passionate about helping people turn their ordinary businesses into businesses people talk about. For more than 25 years, Mike has been working hand-in-hand with CEOs and marketing and sales executives to help them create strategic revenue growth plans, compelling marketing strategies and remarkable sales processes that shorten the sales cycle and increase close rates.