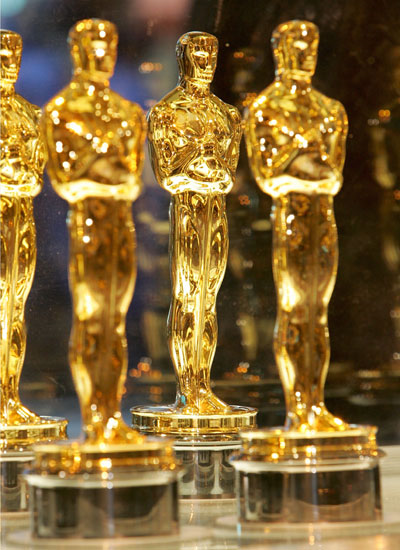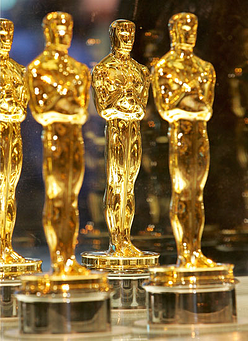 I love the movies, so we thought it would be fun to give out a few Oscars for success in the field of inbound marketing and match those awards to the recent Academy Awards ceremony.
So, without any long monologues or fancy production numbers, let's get right to the awards.
Best Picture – Given to the inbound marketing tactic that has had the biggest impact on our clients' overall program performance during the past year. And the Oscar goes to … BLOGGING. If you want to get found on Google, Yahoo and Bing then you need to be blogging. The more you blog, the more website visitors you draw to your site. Our research and data across over 50 active clients shows that the clients who blog more than twice a week get all the traffic they need, while those who blog once a week or less often fail to meet their website visitor goals.
Best Actor – Given to the inbound marketing tactic that has had the biggest impact on one of our client's programs over the past year. And the Oscar goes to … CONTENT SOURCING. Just as we mentioned in yesterday's post, it's not enough to create content for your website. You have to actively pitch that content to other sites where your target prospects spend their time online.
Trade group sites, LinkedIn groups, magazine sites, web community sites and blogs that appeal to your target audience are all good sources for your current content. Once you get a placement, the stream of new visitors to your site is hard to turn off, and that increase in traffic means an increase in leads.
Best Supporting Actress – Given to the inbound marketing tactic that has had the biggest supporting impact on one of our client's programs over the past year. And the Oscar goes to … SOCIAL MEDIA. The more your content gets shared, the more new visitors find their way to your website. All of the major search engines are looking for content that gets shared.
Even more directly, content that gets shared drives traffic directly. If social media isn't on your inbound marketing to-do list, you're missing out. Inbound marketing programs with active social media components realize close to a 50% increase in website traffic vs. clients without active social media accounts.
Best Visual Effects – Given to the inbound marketing tactic that has had the most dramatic visual or interactive impact on our clients' ability to generate leads. And the Oscar goes to … VIDEO MARKETING. Video has so many direct benefits that it's hard to consider any other contenders for this award. Video helps with SEO, it helps engage people on social media sites, it helps visitors get your message and stay on your pages longer when visiting your website, it works beautifully as a content component of your sales process and it can be gated to drive more leads. It's one of the few tactics that drives results in so many different areas.
Best Screenplay – Given to the behind-the-scenes inbound marketing work that ultimately turned into one of the best and most successful inbound marketing programs of all time. And the Oscar goes to … MARKETING STRATEGY AND PLANNING. It goes without saying, but without a great screenplay, you rarely produce a great movie. The same holds true here. Without a solid, well-thought-out and creative marketing strategy and plan, your chances of success with inbound marketing are slim. If you don't know what to say to whom and how to make your business different, you may want to consider holding off on the entire program.
If you haven't thought through your content plan, mapped it to your sales process, infused keywords, overlaid prospect questions and created editorial calendars for the entire year, you are going to struggle to drive leads. You can't skip the planning process and expect to be successful.
Best Director – Given to the inbound marketing support tactic that helps us turn average program performance into remarkable program performance. And the Oscar goes to … MARKETING ANALYTICS.
You have to take direction from someone or, in this case, something. Data drives decisions. Once you see exactly what's working well, what's struggling and what isn't working like you expected, adjustments in real-time should be made to improve performance. Without marketing analytics, it's like driving on a dark road with the lights off.
Start Today Tip – This post might seem cheeky, but it's true. If you are missing any of these Oscar-winning inbound marketing tactics from your marketing portfolio, then your marketing program isn't firing on all cylinders. Worse than that, it's possible that you might actually be sending some of your best prospects off to your competitors. If you want to make sure you're doing everything possible to get found, get leads and close sales, then consider adding all of these award-winning inbound marketing tactics to your marketing today.
Square 2 Marketing – Leading The Reality Marketing And Inbound Marketing Revolution!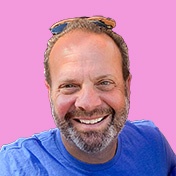 Mike Lieberman, CEO and Chief Revenue Scientist
Mike is the CEO and Chief Revenue Scientist at Square 2. He is passionate about helping people turn their ordinary businesses into businesses people talk about. For more than 25 years, Mike has been working hand-in-hand with CEOs and marketing and sales executives to help them create strategic revenue growth plans, compelling marketing strategies and remarkable sales processes that shorten the sales cycle and increase close rates.