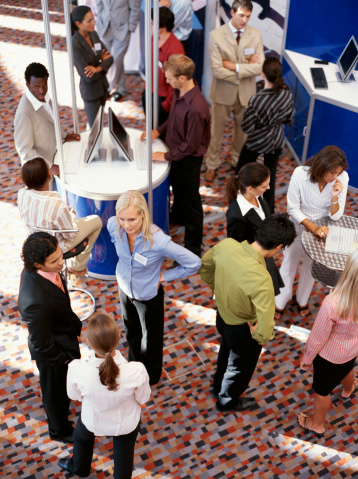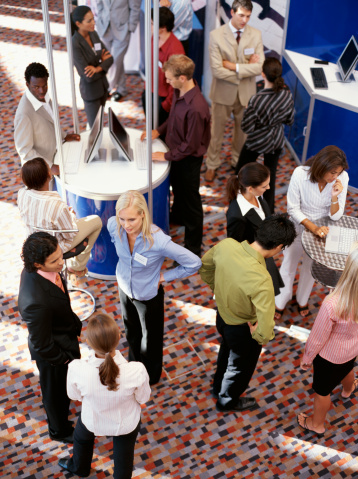 You're an enterprise-level company, so you need enterprise-level marketing. No arguments there. But, most CMOs and VPs of Marketing get it wrong when they're building out their enterprise marketing programs. They exclude inbound marketing strategy and the inbound marketing tactics to go along with the strategy. And that is a big, costly mistake.
Your buyer has changed. Have you?
The shift in buyer behavior has been a long time coming. But, it's finally disrupted the market enough to get marketing professionals repositioning their traditional marketing process.
They need to start thinking differently about their marketing programs.
They need to start connecting on an emotional level with their prospects.
They need to start providing creative and entertaining educational content to their savvy, self-reliant audience.
Sound familiar? It should.
The only way to align your company with new buyer behavior is to integrate inbound marketing tactics into your enterprise marketing program. This doesn't mean doing away with those traditional marketing techniques, but enhancing them with inbound marketing strategy.
Take trade shows, for example. The trade show may still be alive in certain business sectors, but the traditional trade show is six feet under.
You may have showed up, but that doesn't mean your prospects are going to be there … let alone stop by your booth. Yet, organizations across every industry continue their stubborn reliance on the trade show, swearing that, "If we don't go to that show, people might think we're out of business!" Well, maybe. But here's another thought: They may realize how smart you were for not wasting money on a trade show.
But, if you're still going down the trade-show route, you need to do it right with a much-needed, results-driven spark from inbound marketing strategy.
The outbound advertising pain: When it comes to trade shows, it's all about the show – and only the show.
Besides trade shows being a big time investment, their return on investment is unpredictable. If you don't capture your audience at the show, your ROI is going to be a no-show.
The inbound marketing fix: Communicate with your prospective attendees before, during and after the event. Then, use your educational content and top, middle and bottom of the funnel offers at the show to generate leads.
You need to create a compelling message that makes attendees want to stop by your booth and talk to you. The best compelling message? Compelling education.
Publicize this compelling offer with pre-show emails to attendees and non-attendees. You never know, you might actually convince prospects to attend the show, just to see you.
By offering educational content at the event, you're able to capture lead information right there on the spot. Swapping education for information is one of the most productive exchanges out there (for both you and your prospects).
Enter the information you gleaned into your database and add those new prospects to your lead nurturing campaigns.
Make sure you have a post-show, follow-up campaign set up before the show and make sure it executes automatically after the show.
The main takeaway here is that contacting your prospects should not be restricted to during-the-show hours. Start the conversation before the show starts. Continue the conversation at the show and then contact your prospects after the show's over.
Remember, today's marketing is all about creating the experience. As the trade show ends and the experience continues through your organized, post-show follow up, you may just turn that ordinary trade show into an extraordinary lead-generating marketing campaign to grow your business.
Start Today Tip: Start brainstorming compelling content marketing pieces to offer your prospects at the next trade show you attend: top- and middle-of-the-funnel offers that range from free reports, tutorials and presentations to advice, assessments and upcoming webinars. Pinpoint your prospects' pains (i.e., why they're attending the show) and build out your content from there. Don't offer free iPads to attract everyone, instead, aim to attract less, but more qualified leads.
Want more inbound marketing integration advice for your enterprise company? Click below to download our complimentary whitepaper, Enhance Your Marketing Channels With Inbound Marketing Strategy.
Square 2 Marketing - Leading The Reality Marketing And Inbound Marketing Revolution!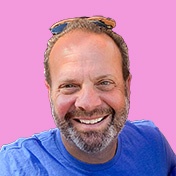 Mike Lieberman, CEO and Chief Revenue Scientist
Mike is the CEO and Chief Revenue Scientist at Square 2. He is passionate about helping people turn their ordinary businesses into businesses people talk about. For more than 25 years, Mike has been working hand-in-hand with CEOs and marketing and sales executives to help them create strategic revenue growth plans, compelling marketing strategies and remarkable sales processes that shorten the sales cycle and increase close rates.