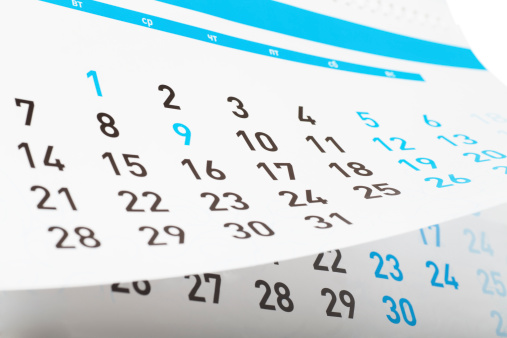 At the enterprise level, marketing campaigns are complex functions. You have your targeted demographics, tons of media placements, website landing pages, social media posts and maybe even pay-per-click (PPC) advertisements or a direct mail component.
Working together, all of these elements are supposed to increase awareness of your business with the public. Some people even refer to this as, "Getting your name out there." Does this sound familiar?
You might be distressed to know that getting your name out there is actually far from what marketing should be focused on. Instead, campaigns should focus on generating leads and driving revenue. If you aren't focusing on increasing your company's bottom line, then why have a marketing campaign at all?
That's where inbound marketing comes in: It easily integrates with other marketing tactics and works in a complimentary manner regardless of the marketing channel. In essence, it integrates each element of your big campaign to maximize lead generation and close sales.
Inbound marketing also has a few little-known advantages that make adding an inbound marketing approach to your next campaign worth the investment.
Here are two of them:
Inbound Marketing Doesn't Feel Like Marketing To Your Prospects
The term "advertising campaign" has a negative connotation for many consumers and business customers because the term sounds like a military operation – and they're the intended victims. But, inbound marketing turns that idea on its head.
Focus your campaign on treating prospects how they want to be treated. Don't sell to them; rather, guide them to the right decision with informative, educational content. Show potential prospects that the campaign is actually about helping them, not convincing them to buy something.
With each campaign, focus on a specific pain or problem plaguing your buyer personas. Then, use pain-solving content throughout your campaign and your sales process to answer your prospects' questions before they even have to ask.
There is actually a bonus benefit from an approach like this: free publicity. When your business is more genuinely helpful than outright promotional, potential prospects pass along your information – without you having to ask.
Inbound Marketing Gets Your Business Found
Everyone wants to be ranked highly on Google. All inbound marketing tactics take advantage of the new algorithms being deployed by the search engines, meaning that companies executing inbound marketing tactics traditionally outrank those practicing more traditional campaign tactics.

During your campaign, don't just focus your efforts on getting new leads today, but double check that your marketing tactics are optimized for search engines when prospects start searching tomorrow. Once your campaign has ended, your inbound SEO efforts continue to generate more website traffic and leads.
Another bonus benefit is pay-per-click savings: The right search engine optimization and inbound marketing tactics actually allow you to reduce or even eliminate any of the current pay-per-click promotion costs in your campaign. This allows you to allocate more funds to enhance your website design or add more educational content to your current website.
There are many other ways inbound marketing benefits your enterprise campaign. Integrate an inbound marketing approach into your company's next strategic marketing campaign and these little-known advantages will boost your lead generation long after the campaign has ended.
Start Today Tip: Inbound marketing isn't just a passing trend – it's the future of marketing. Before you launch your enterprise's next major campaign, integrate your efforts with an inbound marketing strategy. Not only does your campaign perform better – with improved results and lead generation – but these inbound marketing benefits keep generating leads well after your campaign has ended.
Discover how to integrate your next strategic or internet marketing campaign with an inbound marketing strategy. Click below to download our complimentary whitepaper and start seeing campaign-level success over the long run.
Square 2 Marketing – Leading The Reality Marketing And Inbound Marketing Revolutions!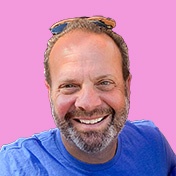 Mike Lieberman, CEO and Chief Revenue Scientist
Mike is the CEO and Chief Revenue Scientist at Square 2. He is passionate about helping people turn their ordinary businesses into businesses people talk about. For more than 25 years, Mike has been working hand-in-hand with CEOs and marketing and sales executives to help them create strategic revenue growth plans, compelling marketing strategies and remarkable sales processes that shorten the sales cycle and increase close rates.