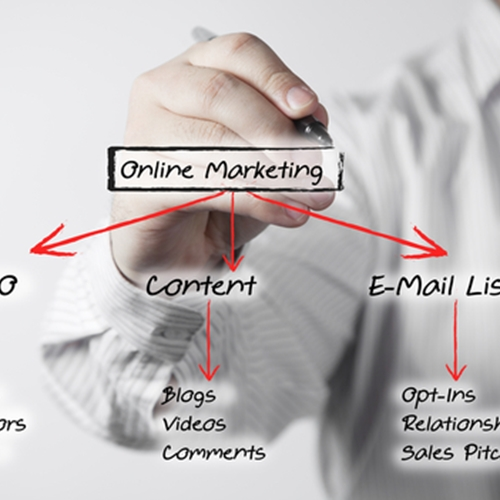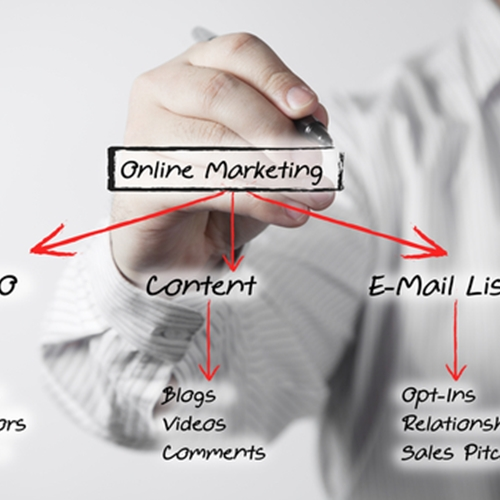 As a Marketing VP or CMO, think about the last time you ran a traditional advertising or digital marketing campaign (and be honest): Was it successful? Did it achieve its goals? Was your budget well spent?
And, most importantly, did the money you invested return the number of sales you were expecting?
If your answers included, "We're not sure," or worse, the results weren't what you were expecting, then it's time to take an honest look at your marketing approach and consider moving away from traditional brand-building marketing and moving towards results-oriented inbound marketing.
The good news is that inbound marketing focuses all of its efforts on getting those results – and not a penny goes towards anything else. Let's take a look at two ways inbound marketing helps you conduct a better campaign and get better results.
Inbound Marketing Targets Only Qualified Prospects
First, remember that businesses, like yours, do business with people, not demographics. The inbound marketing philosophy targets marketing messages for specific buyer personas – detailing not only their demographics, but also their psychographics, their likes and dislikes, their habits and idiosyncrasies and most importantly, their pains and problems.
By directing precise, pain-solving content towards these personas throughout your campaign, your level of engagement is more effective. Instead of blasting your marketing messages like a shotgun to a variety of people who may or may not be interested in your business (talk about low ROI!), your campaign efforts only focus, with laser precision, on qualified prospects.
Using a buyer-persona-centered message also repels people who you don't want to do business with. By eliminating these distractions, you save time and money to focus on your most qualified and best prospects.
Inbound Marketing Creates And Closes The Sale
A first-time visitor to your company's website likely isn't going to make a purchase right away. All too often, traditional marketing campaigns focus only on generating first-time visitors to your website.
However, inbound marketing focuses on moving prospects through your sales funnel: from unfamiliar visitors to repeat customers. Inbound marketing achieves these results by providing different content to site visitors depending on where they are in the buyer journey. Whitepapers and tip sheets for visitors in the top-of-the-funnel awareness stage, quizzes and webinars for people in the middle-of-the-funnel consideration stage and consultations and estimates for more qualified bottom-of-the-funnel prospects in the decision stage.
A marketing campaign that integrates an inbound marketing approach should plan and strategize a way to manage prospects through their journeys during campaign execution. Early in the campaign, more messaging should focus on the questions being asked by prospects early in the sales process. As the campaign progresses, messaging should mature into answering questions that prospects ask during the consideration stage. At the end of the campaign, wrap up with answers to the questions that prospects typically ask right before they make their final decisions.
This advice should provide you with the ideas you need to start thinking about an inbound marketing approach to campaign design, as well as a perspective that includes both lead generation and conversion strategies to turn leads into closed sales.
When you draw up plans for your company's next big marketing campaign, consider integrating inbound marketing into your plans – you won't regret the results.
Start Today Tip: Marketing VPs and CMOs are adopting an inbound marketing philosophy faster than ever – don't get left behind. Try to apply an inbound marketing approach for your next campaign. Map your messages and content to your prospects' journeys. Visualize your campaign and how to work your prospects through your sales funnel. Set goals, such as leads generated, visitors and campaign conversion rates. Now you are thinking like an inbound marketing pro.
Learn more executive-level lessons on integrating an inbound marketing strategy into your next internet marketing campaign. Click below to download our latest whitepaper, 5.5 Ways Inbound Marketing Benefits Your Next Enterprise-Level Marketing Campaign, and start planning your campaign to successfully close more sales.
Square 2 Marketing - Leading The Reality Marketing And Inbound Marketing Revolutions!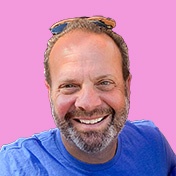 Mike Lieberman, CEO and Chief Revenue Scientist
Mike is the CEO and Chief Revenue Scientist at Square 2. He is passionate about helping people turn their ordinary businesses into businesses people talk about. For more than 25 years, Mike has been working hand-in-hand with CEOs and marketing and sales executives to help them create strategic revenue growth plans, compelling marketing strategies and remarkable sales processes that shorten the sales cycle and increase close rates.