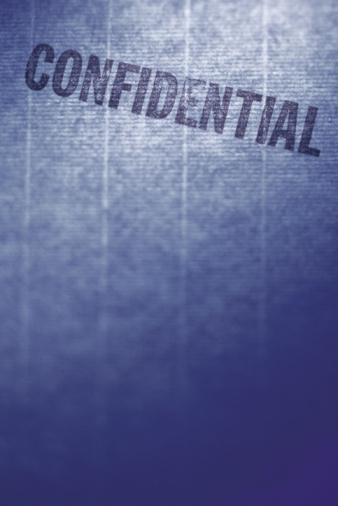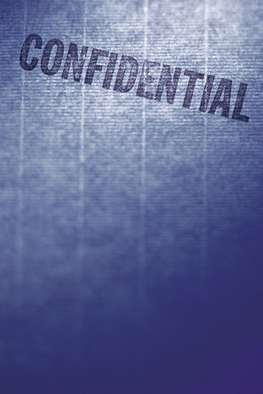 As the top inbound marketing agency, we are often asked to evaluate other inbound marketing campaigns, proposals and ongoing programs. While there are usually a number of consistently missing elements, one of the most glaring is a lack of focus on lead generation. After all, if you aren't focused on generating leads, why even start an inbound marketing program to begin with?
One of the reasons other inbound marketing agencies are shying away from lead goals is because inbound marketing is still an evolving practice, and many practitioners are just not comfortable staking a claim to lead numbers.
However, once you crack the code and understand what elements need to be part of an inbound marketing program and how each of these elements works together, generating leads is actually fairly easy.
Here are a few secrets from our inbound marketing agency practice.
Strategy Before Tactics – This has become more obvious over the past few months. Creating personas is not a complete marketing strategy. Just because you have a persona doesn't mean you know how to connect with your prospects. Creative, compelling and emotional messaging and the ability to be remarkable in your industry are more important and harder to establish than a handful of personas. Without this strategy, we have seen even the best inbound marketing tactics come up short.
In addition, your marketing strategy has to include an integrated plan with all aspects of marketing in mind, from your website, your content and through to your offers at all stages of the funnel. Programs with only a few offers or offers at only one of the stages almost always come up short.
Websites With CTAs – Over the past few months, we've noticed a number of inbound marketing programs that have set up new websites or new blog sites and ignored the company's existing website completely. This is not how we've found success driving leads for our clients. To effectively implement an inbound marketing program, you have to make changes to your website. This means upgrading the messaging, but it also means adding call-to-action (CTA) buttons that link to dedicated landing pages and promote compelling educational content. This is one of the best ways to turn website traffic into leads.
Content That Answers Questions – Ok, so you heard me. You need content on your website ... but what kind of content? This is what you have to ask your prospects and your clients. They have the answers. Whatever questions they are asking you before, during and after they become customers are the questions you need to answer with new, creative, compelling and entertaining content on your website. We talked about this in great detail a few blog posts ago and provided some examples to get you moving in the right direction. Click here to see how we turn questions into content.
Content Publication – This is another missing element in a lot of inbound marketing programs. You create the content and post it to your website, but how do you get that content in front of prospects who don't know you? The people visiting your site already know you, but there are many perfectly qualified prospects who don't know about your company yet. Content publication is a masterful way to drive new visitors to your website and new leads for your business, but it takes a special touch to encourage site editors and managers to post your content. Once you get in with these key influencers, it becomes a game of feeding the beast. The more you publish, the more traffic and leads you get for your business.
Video Content – Most people are visual learners. In fact, research has tagged almost 60% of the people on the planet as visual learners. That means they don't want to read your website, they want to watch your website. It also means you need to create video content that appeals to those visual learners. The more videos, the more leads. Videos are great for sharing and social media, too. All those visual learners love social media because it's filled with pictures and other visual items, such as videos. Videos get shared, sharing means more traffic and more traffic usually means more leads. It's all connected in 2014.
Daily, Weekly And Monthly Tracking – One of the major differences between inbound marketing and traditional outbound advertising is inbound marketing's ability to be analyzed in real time. You don't have to wait three months for a campaign to run and then see how you did. You can log in and see, right now, how many visitors you have, how many leads you got today, which pages are converting and which blog posts are the most popular. This means you always know exactly how your marketing is doing.
Weekly And Monthly Adjustments – The major benefit of knowing how your marketing is performing is that you are able to make adjustments. If you're short on visitors this month, add a few blog posts, publish a piece of content on a related website or post a thought-leadership position on a LinkedIn group. If you're short on leads, add a new piece of educational content to your website, along with a great CTA button, landing page and lead-nurturing email campaign to go with it.
Once you get the hang of doing something daily, weekly and monthly, you start to see that each month, your marketing is better than the previous month. This month-over-month approach contributes exponentially over time. Before you know it, you have increased website traffic by a factor of 10 and lead generation by a factor of five. The results speak for themselves.
Start Today Tip – Confucius said, "Even the longest journey starts with just one step." Take that first step today. Make a commitment to matching your marketing with the way people want to buy your product or service in 2014. The old days of blasting them with traditional advertising, direct mail, trade shows and cold calls are over. Today, you have to earn their attention, and you do that with inbound marketing.
Square 2 Marketing – Leading The Reality Marketing And Inbound Marketing Revolution!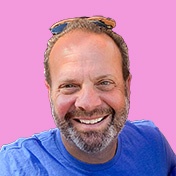 Mike Lieberman, CEO and Chief Revenue Scientist
Mike is the CEO and Chief Revenue Scientist at Square 2. He is passionate about helping people turn their ordinary businesses into businesses people talk about. For more than 25 years, Mike has been working hand-in-hand with CEOs and marketing and sales executives to help them create strategic revenue growth plans, compelling marketing strategies and remarkable sales processes that shorten the sales cycle and increase close rates.