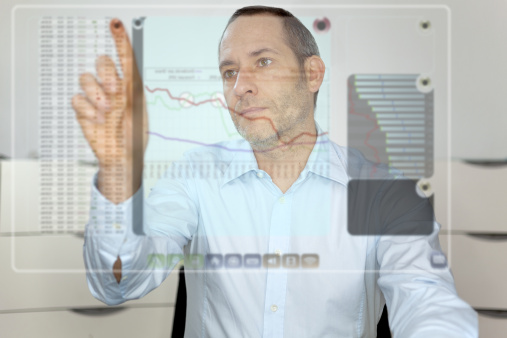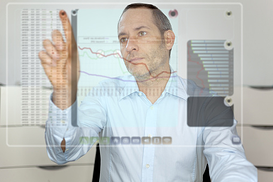 Knowing what's going to happen before it happens gives you a major strategic advantage. Inbound marketing is changing so quickly that getting even a glimpse of the future is enough to motivate you to focus on increasing the amount of leads you generate for your company.
Look at the world around you. The amount of people using their smartphones and tablets to access the web isn't going to decrease. The amount of people reading magazines and newspapers isn't going to increase.
People aren't going to start loving cold calls and people aren't going to watch more TV commercials in 2014 than in 2013. The world isn't going backwards, it's going forward, and the sooner you get on the inbound marketing track, the better off your business will perform.
Here are our bold predictions for 2014.
Marketing strategy surfaces as the missing link to sustaining inbound marketing success – After working with countless agencies to help them generate leads for their clients, after being approached by agencies asking us to help them generate leads for their business and after reviewing numerous inbound marketing programs for clients who haven't gotten the leads they expected, it's crystal clear to us that inbound marketing without comprehensive marketing strategy is not going to work.
No, personas are not marketing strategy. This is the pervasive misstep with inbound marketing. Just because you have detailed personas doesn't mean you are ready to start inbound marketing tactics. You need messaging, you need differentiation and you need a plan of attack. If you are missing any of these critically important elements, put your program on hold until you get these down on paper. In 2014, marketing executives and CEOs will start asking for more comprehensive thought and planning before inbound marketing tactics are launched.
Google continues to make search more natural and inquiry based – Your perspective on search has to change dramatically. First, stop worrying about which keywords your website ranks for. Eventually, that data is going to disappear, and it's probably going to happen in 2014. Instead, focus on the total organic search traffic being generated for your site.
One way to do this is to begin moving your focus away from keywords and towards questions. Google is writing its search algorithms so users speak direct questions and get direct answers. "Google, what is the best inbound marketing agency in Philadelphia?" The sooner you adjust your content creation and search engine optimization strategy to support those questions, the better your site will rank and the more leads you will generate. 2014 is the year of the question.
Businesses start thinking like publishers – If you missed my blog post from earlier this month, consider reading it now. Companies are going to start thinking like publishers, TV producers and radio show programmers. Each of your businesses owns similar properties and you need to create the content for those properties – content that engages, entertains and educates your prospects. The better you do this, the more leads you generate for your businesses.
Program your YouTube channel with videos, just like you would schedule and program a network TV station. Treat your blog like a magazine and build out an editorial calendar that tells compelling stories, generates sharing and educates your readers, just like a magazine would. The companies that get this in 2014 are going to leap frog their competition and, more importantly, secure clients for life.
The quantity and quality of blog posts increases site traffic – inbound marketing has allowed us to start applying scientific methods to our practice, and after research on hundreds of inbound marketing programs, it's clear that there is one tactic driving website visitors more than all the others. Blogging! The more you blog, the more website traffic you get.
In 2014, businesses will increase the amount of blog posts they create and they will do so in an orchestrated fashion, considering their blog the voice of their business. These blog posts will continue to rank higher than your corporate website and the changes in content syndication. Google's recognition of fresh content and content that is shared makes frequent blogging a "must do" in 2014.
The quantity and quality of educational content impacts the quantity of leads generated – One change that has already taken place is your prospects' behavior on the web. A few years ago, website visitors went from site to site, looking for interesting content. Today, if your site is compelling, visitors return over and over again. This means you need to continually feed them new, fresh, creative and educational content every month.
Our research has proven that sites with fresh content get more leads than sites that leave older content up for months at a time. In 2014, progressive businesses will create more content than ever before. They will create a schedule for this content and the content will be diverse, including infographics, e-books, videos, whitepapers, polls and online assessments. These will all be designed to educate your prospects, get them emotionally connected to your business and deliver value before they ever speak to anyone at your company.
Larger businesses add inbound marketing programs to their marketing mix – In 2014, in boardrooms across the nation and beyond, CMOs will go in front of their Boards and propose to reduce their traditional advertising budget in exchange for an inbound marketing program. This progressive CMO won't get any parade or fanfare, but we hope that his or her Board is progressive enough to see the advantages, and we believe this will be the first of many such presentations in 2014.
As we stated in the first paragraph, the world is not retreating. Only progressive CMOs who see these changes will be smart enough to start inbound marketing this year to reap the benefits in 2015. As more companies start making these commitments and success stories make it from the boardrooms into the public forums, inbound marketing will see an acceleration like nothing before.
Inbound marketing isn't a tactic like social media or search, but a methodology. A way of doing marketing that will, one day, be the only way. College marketing classes will stop teaching the four Ps, and will start teaching the major components of an inbound marketing program, the changes in buyer behavior that are behind the scenes and the analytics required to measure success.
Start 2014 with a step towards the future, embrace inbound marketing and help your business get found, get leads and close more sales.
Start Today Tip – Consider this glimpse into the future. Take a hard look at your current marketing plan. How much money are you wasting with cold calling, direct mail, advertising, old-school search techniques or pay-per-click programs? It's not every day that someone shows you the future. Take the first step and invest in the creation of an inbound marketing strategy and plan for your business. It's the best way to see how your business fits into the future.
Square 2 Marketing – Leading The Reality Marketing And Inbound Marketing Revolutions!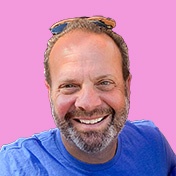 Mike Lieberman, CEO and Chief Revenue Scientist
Mike is the CEO and Chief Revenue Scientist at Square 2. He is passionate about helping people turn their ordinary businesses into businesses people talk about. For more than 25 years, Mike has been working hand-in-hand with CEOs and marketing and sales executives to help them create strategic revenue growth plans, compelling marketing strategies and remarkable sales processes that shorten the sales cycle and increase close rates.