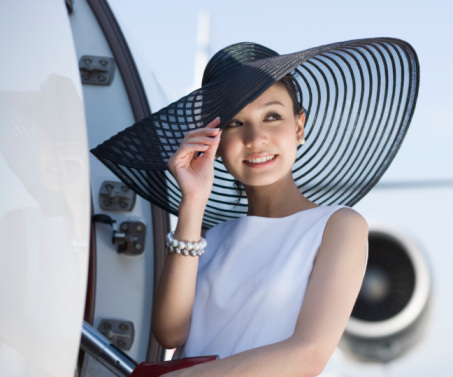 Here we are, December 10th, and most of you are probably starting to think about 2014. If you haven't, now is the perfect time to begin the planning process.
Let's face it, for most of our businesses, the pace does slow down a little bit around this time of year. Take advantage of that extra time and start planning for 2014 so your marketing drives more prospects to your website and generates even more leads for your business.
If you are considering moving away from traditional outbound marketing to inbound marketing, then you want to make sure that you implement these MUST HAVE tactics as part of your inbound marketing plan.
Here are the MUST HAVE inbound marketing tactics the most stylish marketers are executing in 2014.
Marketing Strategy – When we look at under-performing inbound marketing programs for prospects and evaluate the causes, marketing strategy is one of the most frequent reasons for poor performance. Many CEOs and marketing executives are quick to jump in and start working on their websites, email campaigns, e-books or blog posts without a solid marketing strategy.
DON'T DO IT! Strategy before tactics is critical if you are planning an inbound marketing effort in 2014. Without a solid strategy, you are guaranteeing poor results. If you are interested in what goes into a solid inbound marketing strategy, click here to read our blog post on Marketing Strategy.
Content-Based Search Engine Optimization – What we mean by this is that traditional search engine optimization has more to do with your website than anything else. In 2014, your ability to rank on any of the major search engines is going to be directly impacted by your ability to create content that gets ranked. Today and going forward, it's not your website that ranks, but your blog posts, whitepapers, videos, slideshows and infographics. If you don't create and optimize your content correctly, your program performance is going to suffer.
Web 3.0 –

The web is a dynamic media that is changing dramatically. Today, your website has to provide the same amazing experience regardless of where your visitors are viewing your site. Smartphone, tablet or laptop, if your site doesn't work perfectly, your prospects are moving on. Perhaps even more importantly is the actual experience you are providing them.
No one wants to read about your company. They don't want to see an electronic brochure, they want to have an experience. They want to learn, they want to be smarter after they visit your site than before they visited your site. Your website needs to be personalized and interactive—delivering content and offers that are created specifically for those visitors.
Prospects who have a remarkable experience with your website buy more quickly and they spend more money. Based on our data, businesses with highly personalized and experiential websites typically generate twice as many leads as those companies in similar industries with old-school, brochure-ware websites.
Content Publication – Have you ever wanted to run your own TV station or produce a magazine? Now is your chance. Businesses have to think like publishers. When you create your YouTube channel, you have to plan your content, just like TV execs plan their fall lineups. When you create your blog, you have to write what your prospects want to read, just like the magazine publishers.
If fact, you need to look at your entire portfolio of content for 2014 and make sure it's what your viewers and readers need to make a purchase decision. All the rules of media apply. Make sure it's current and newsworthy. Make sure it's entertaining and educational. Make sure it's interactive and make sure it gets watched and read. What's popular, make more of. What's not, get rid of.

Content Mapping – If you are thinking about 2014 correctly, then right about now you might be asking, "How do I know what my prospects want to read or watch?" That is the right question. Since we don't have ratings or circulation numbers to help us, we have to apply a slightly different methodology.
What you want to do in 2014 is start collecting the questions your prospects and customers typically ask during the sales process. These questions, besides being a great way to optimize your website, give you the map you need to start creating content. If you pay attention to when those questions are asked, you are also able to apply that content perfectly to help your prospects make good decisions and get connected to your company.
Integration with Sales – Marketing and sales won't be able to exist separately in 2014. If marketing is educating and sales is selling, your prospects are likely to run for the hills. The content marketing created by the marketing team has to be used by the sales team at just the right point in the process. The content mapping we mentioned above is a great way to show your sales team when to use the right piece of content to make your prospects feel great about your business.
Technology – Inbound marketing is much more complicated than traditional outbound marketing. Its connection to the web, social media, email marketing, electronic content and an integrated sales process means you need to leverage technology to automate as much as possible. In addition, access to data from inbound marketing software products means you don't have to guess about what's working and what's not.
Inbound marketing software like HubSpot or Marketo provides real-time access to your performance data, so you are able to make decisions today that positively drive results tomorrow. You don't have to wait three months for your ad campaign to run to see if it worked. Today, you find out immediately if your blog post was hot or not.
Please don't get me wrong, there are many more inbound marketing tactics that need to be included if you want to see strong results in 2014, but you don't need me to tell you to blog, execute email marketing or use landing pages on your website. Make sure you include these seven components as you start to think about your 2014 plan.
Start Today Tip – You still have time to get your 2014 inbound marketing plan done and ready before the end of the year. Start today! Take a look at your current business and make a decision around your revenue goal for 2014. Then, look at your current website traffic and leads from your website. Determine the number of leads you need to get to your goal, and then build an inbound marketing program to generate those leads. Don't put this off any longer; if you need help with the planning process, give us a call. We are here to help.
Square 2 Marketing – Leading The Reality Marketing And Inbound Marketing Revolution!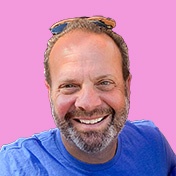 Mike Lieberman, CEO and Chief Revenue Scientist
Mike is the CEO and Chief Revenue Scientist at Square 2. He is passionate about helping people turn their ordinary businesses into businesses people talk about. For more than 25 years, Mike has been working hand-in-hand with CEOs and marketing and sales executives to help them create strategic revenue growth plans, compelling marketing strategies and remarkable sales processes that shorten the sales cycle and increase close rates.