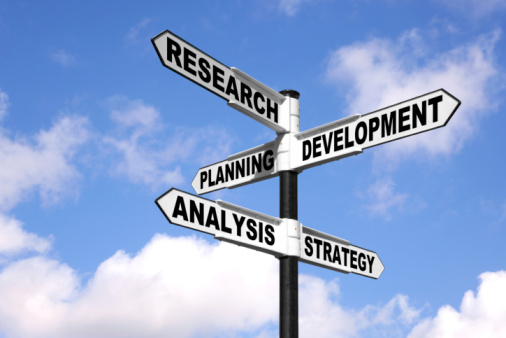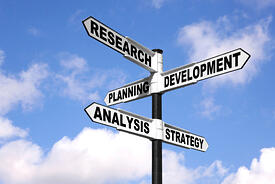 Primary research is one of the most important, yet overlooked, steps in creating content that delivers results for your inbound marketing program. If you are like most marketing professionals, you are often too busy to stop and actually monitor how your content is performing, but this step is essential.
Having an inbound marketing program without quantifying the results is like playing basketball blindfolded. Not only is it harder to score, but when you do score, you don't know it.
How is primary research used as an effective content marketing tool?
Timing – It's important to reach your target market at the right time. Not only do you have to understand who your perfect customers are, but also what time of day they want to receive your content so you are able to maximize your reach. According to HubSpot, 25% of email opens occur within an hour of receipt. After that, the chance of an email being opened significantly drops by 50%. Our research shows blasting an email earlier in the morning is better than the middle of the day. We also know that posting blogs in the morning is better than at night. However, you must also take into consideration the device your prospects are reading your content on, as well as the time zone they're in. To find the best time to send out your content, consider A/B testing as a way to track what time is best for your specific industry. Use the open and click-through rates to determine the success of each blast.
Fresh Content – Your subscribers want fresh, relevant content that is informative and educational, and they want it often. If your monthly lead total is down, check to see how fresh your content is. If you've tested and reported on the best time to send out content, having fresh content ensures that your prospects are fed enough to keep them nourished and coming back for more. For example, in September, Square 2 Marketing created six new pieces of content that we either offered on our website, through social media sites or in email. The result of using new content was a 53% increase in leads over the previous month! Remember, your content should be designed to entice prospects and gently guide them through the sales process. If your content is stale, it encourages your prospects to go searching for answers elsewhere.
Optimization – Your content needs to be responsively designed so subscribers are able to easily access and read it on all devices. That means no matter what devices they are on (phones, tablets, laptops or desktops), your content is easily accessible and designed specifically for those devices. Today, more than 80% of users report that they read emails on their mobile devices (source: HubSpot). With more and more people viewing your content on different types of devices, it's important not to forget the user experience. If prospects can't view your content when they want via their preferred device, they are likely to go elsewhere, and you don't want that. The team at Software Advice notes, "although testing is the basis for an effective optimization strategy, 49% of companies don't make it a priority."
Reporting not only allows you to track your own performance, but it's also a great way to prove your methods work and strengthen the reputation of your brand. If you're a tech savvy marketer, you understand that in order to differentiate yourself from your competition, primary research is crucial to the success of your content.
Start Today Tip: It's time to start reporting on your content marketing efforts. Gone are the days when you had to guess how your marketing was performing. Set up benchmarks to track your metrics. Get closer to your prospects; find out where they are, and when they are there, to get your content in front of them.
Understand which search terms your prospects are using and optimize your content for higher search rankings. Make sure your content is responsively designed for all devices to ensure a great customer experience. Reporting only works if you analyze what's going on and how to make it better. Schedule a time to go over this with your team, and develop your content marketing to deliver the results you want.
Square 2 Marketing – Leading The Reality Marketing And Inbound Marketing Revolution!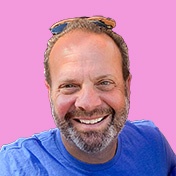 Mike Lieberman, CEO and Chief Revenue Scientist
Mike is the CEO and Chief Revenue Scientist at Square 2. He is passionate about helping people turn their ordinary businesses into businesses people talk about. For more than 25 years, Mike has been working hand-in-hand with CEOs and marketing and sales executives to help them create strategic revenue growth plans, compelling marketing strategies and remarkable sales processes that shorten the sales cycle and increase close rates.