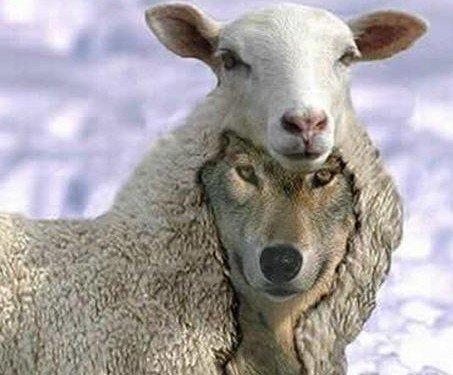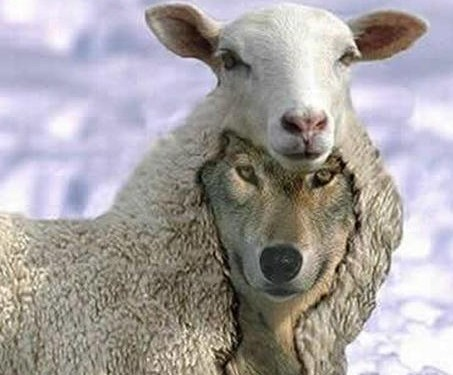 Yesterday I met with a VP of Marketing who was lamenting on the current state of his inbound marketing program. Back in February he selected his first inbound marketing agency and has yet to see any substantial results from the effort.
Perhaps the most interesting comment he made was, "It seems like they haven't done this before, they don't have a process for it, they don't have experience managing it and its obvious to me that I'm their biggest client."
This got me thinking that as inbound marketing becomes more prevalent there are going to be more and more agencies calling themselves inbound marketing agencies when in reality they are really the same PR, branding, web design, or direct mail shop they used to be—only with a different name and a slightly different story.
The challenge for business owners, marketing executives and CEOs is to be smart enough to see past the shiny exterior and ask the hard questions that really test the agency's ability to deliver.
Here are some little known questions to ask your agency and some advice on how to judge their answers.
How many clients have you used inbound marketing to deliver real performance improvements? The number of clients is important because this speaks to their experience running inbound marketing programs and getting results for clients with inbound marketing. Make sure this number is actual inbound marketing programs—not just all their clients since the beginning of time. Ask for a list if you're not sure.
How many of your team members are full time employees or contractors? One of the biggest challenges for new inbound marketing agencies is staffing. Most have a skeleton crew and then supplement it with contractors. This comes with a huge risk. Contractors leave. They get permanent jobs. They're not as accountable as full-time employees. You should be looking for firms staffed with 90% or more full-time team members. Agencies executing this strategy aren't bad agencies they are just hedging their bets and trying to control their costs. Recognize how this might impact your program.
What are your processes for client kick-off, program implementation, regular reporting and mid-program adjustments? If your inbound marketing agency is just getting started they might not have all these processes well defined and they might not be able to quickly describe these processes to you. More experienced firms are able to tell you stories of how they used these processes to help focus their clients, drive the engagement and deliver results.
How long does it typically take to start to see results from your inbound marketing program AND please give me some examples of actual client who saw results in that time frame? It's really the 64 thousand dollar question but just asking, "when should we expect results" allows a good sales person to tell you what you want to hear. The question has to be, "tell me some actual stories from actual clients so we can make our own judgment on when we think we might get results." If your agency can't give you a handful of positive stories about other clients like you—they might not have the experience to get you the results you need.
Are you willing to put some of your profit from the engagement at risk based on the performance of the program? This question really weeds out the posers. If your inbound marketing agency isn't willing to put at least some of their compensation at risk they probably aren't sure they know exactly how to generate the results you are looking for from your program.
Make sure those results are the actual results your agency is paid to deliver. For example, most inbound firms are paid to help you get more visitors to your website and more conversions from your site. Those conversions are leads for your business.
Unless your firm is helping you close those deals, actual sales or revenue ISN'T really what you are paying them for. I know it's what you want, but unless they are reworking your sales process, helping you apply content to your sales process, creating new scripts, teaching your reps about social media and doing weekly sales training, it's going to be very difficult for your inbound marketing agency to actually help you turn those leads into new clients.
There are some inbound marketing agencies (like us) that actually provide sales related services as part of their engagement but most don't and making them accountable for sales is a tricky proposition. Remember, putting money at risk to make sure they deliver results has to be fair for both parties for it to work.
Start Today Tip – If you are starting a search for an inbound marketing agency you should add these questions to your due diligence. Yes, check references and review their agreement but in addition to these traditional steps run this set of questions by your key contact and judge their answers for yourself.
Square 2 Marketing – Leading The Reality Marketing and Inbound Marketing Revolutions!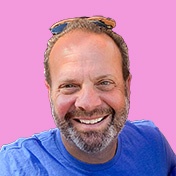 Mike Lieberman, CEO and Chief Revenue Scientist
Mike is the CEO and Chief Revenue Scientist at Square 2. He is passionate about helping people turn their ordinary businesses into businesses people talk about. For more than 25 years, Mike has been working hand-in-hand with CEOs and marketing and sales executives to help them create strategic revenue growth plans, compelling marketing strategies and remarkable sales processes that shorten the sales cycle and increase close rates.