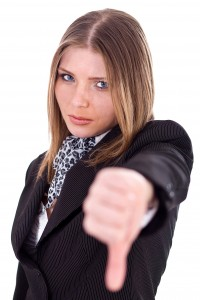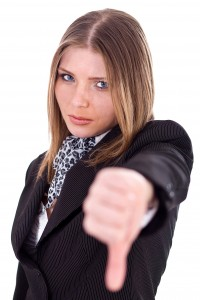 Amazing inbound marketing isn't just about website design, social media or getting found on a search engine. A big part of it is understanding what your customers like and don't like about working with you and figuring out how to fix it in a way that gets them to say "WOW! That company has it going on."
What do people hate about doing business with us?
This is a question we ask our clients at their kick-off meetings. Not to make them feel bad, but to get them thinking about ways to improve the overall level of service and how to use digital marketing techniques to deliver this service improvement.
Most of the time, some of our best ideas come from asking this question and applying digital marketing techniques to the solutions.
Here are a couple of ideas from a few of our better kick-off meetings.
A client is a large national provider of linens and scrubs to the healthcare industry. Their clients are constantly running out of scrubs for their doctors. So they came up with the idea to create an app that instantly alerts our client to the inventory short fall and immediately dispatches a driver with the required inventory, "Rapid Response" style.
This goes back a bit, but we worked with a builder who built larger single family homes. Their clients were driving back and forth from their old home to their new home to track the progress. We suggested that they put a webcam on the property so their clients could login and view the progress online. The result was an increase in website traffic and leads as their clients started sharing their credentials so friends and family could see their homes being built.
This next client is a provider of non-medical in-home health care. When your mom or dad needs a little extra care, this company provides the people, process and peace of mind you need. First, we learned that it was the children of the people needing care that we needed to attract. Then we uncovered that information on the status of their elderly parents was one of the most important aspects of the service. Knowing that mom or dad was okay—was what they wanted. They created a web-based tool that collects all the care information and alerts a selected individual throughout the day via text that things are fine. It was the peace of mind people needed to relax. Today, they are the most successful franchisee across the country.
The last story has to do with an IT services client we worked with a few years ago. Through our discovery process we learned that their customers wanted proactive alerts before their PCs, servers or IT equipment failed. (Once a piece of equipment fails, then it's in emergency mode and it's too late.) All the competitive firms know how to deal with emergencies, but who knows how to prevent them from happening in the first place? The result was a proactive monitoring service for all your IT equipment and an email, text and phone alert as soon as issues were detected. Overall there was reduced downtime and better planning for equipment upgrades before they became issues for all their clients.
It's not easy to create, run and maintain a remarkable business. But it is mandatory. Remember, if your business isn't remarkable—it's invisible.
Start Today Tip – Ask yourself this simple question: What do people hate about doing business with us and how can we use digital tools to fix it? Ask others in your organization and you will be surprised how quickly people are able to answer you. Take those areas where people hate working with you and get a few people responsible for those areas together. Ask them to think "outside the box" and apply some digital technology to try and solve those challenges. The ideas will probably surprise you, but those ideas are the seeds to what will make you remarkable tomorrow.
Square 2 Marketing – Leading The Reality Marketing and Inbound Marketing Revolution!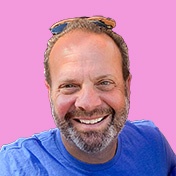 Mike Lieberman, CEO and Chief Revenue Scientist
Mike is the CEO and Chief Revenue Scientist at Square 2. He is passionate about helping people turn their ordinary businesses into businesses people talk about. For more than 25 years, Mike has been working hand-in-hand with CEOs and marketing and sales executives to help them create strategic revenue growth plans, compelling marketing strategies and remarkable sales processes that shorten the sales cycle and increase close rates.