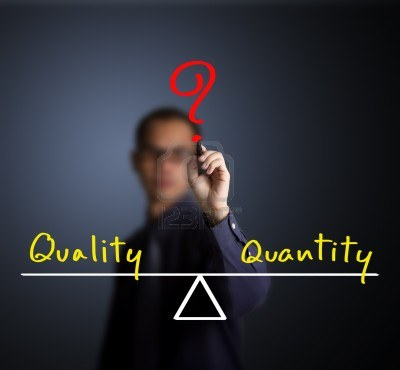 There are a lot of questions around content marketing. It has become a huge buzzword in boardrooms, back rooms and marketing team meetings.
Everyone wants to know: How much content do I need to produce? What is the frequency that we need to generate to get leads? What types of content? How long does each piece need to be? Does it need to be written by a professional writer? Does it need to be professionally designed? Where do I start?
Today, I am going to give you some insights and a look behind the scenes at what we have learned through our research, testing and practical application of content marketing with over 100 client implementations.
You probably remember that we believe the more you blog the more visitors you get to your site. We also believe that the more fresh, creative, original, educational content you create—the more leads you get.
Why? The first reason is buyer behavior has changed. Your prospects are looking to be educated and they are looking for an experience on your website. So much so, that they will come back, time and time again to a good website. So while they might not convert from an anonymous visitor the first time, or the second time—when they come back the third time and see a different whitepaper that might be the ticket they needed to become a lead.
The more new content you create, the better your chances of turning a visitor into a lead.
So the question of quantity really has to do with your business and your goals. How many leads do you need from your inbound marketing effort? If you want a lot—create more content.
The question around quality is a little more complex. Remember that this content might represent the first experience a potential customer has with your business. If it's poorly written, amateurishly presented, and delivered in an unremarkable way—there is a good chance that people won't be considering your business for their business.
Quality should be high on your list. Our experience has been that almost all of our clients are experts at what they do, but that doesn't mean they are expert writers. In fact, most need help turning their thought leadership and ideas into compelling content. That's ok. That's what we do.
They're also not graphic designers, so making sure that the content looks interesting and is presented in a visually appealing way is something that should be left to the professionals.
This content has a long shelf life and it can be used all through the sales process. Content isn't just for marketing.
It's going to be shared if it's done well. It's going to be shared 10 times as much as your corporate brochure or sell sheets. This means people are going to see it.
Their response should be "WOW, this is a really interesting and professionally produced piece. Who is this company and what can they do for my business?"
Unfortunately, creating the content is only part of what makes content drive leads. There are a number of other tasks that also need to be thought through, written and then built to complete the process correctly.
A landing page needs to be created, written, designed and coded for each piece of content. Delivery emails that continue to create a remarkable experience for your prospect need to be written, coded and set up to send automatically after a prospect downloads your content.
Lead nurturing emails need to be sent every three days, so you (or your sales team) don't have to worry or remember to do it. Additional content needs to be promoted in these emails. You need to track these emails and test these to find the right combination of content and messaging.
This work takes a trained team of inbound marketing professionals to create, execute, measure and adjust accordingly over time to optimize the performance of your marketing program.
Done right, this creates a Marketing Machine for your business that generates all the leads you need to grow your business to the levels you expect.
Start Today Tip – The place to start with content is always going to be an editorial calendar. What do you need to write and when do you need to write it? Creating this list of content ideas helps with the challenge faced by all writers, "what should I write about?" Having this list keeps you moving. If you have no idea what to write about, ask your sales people. If prospects are asking them questions, the answers to those questions is what you should be writing about it. Create the content, publish it to your site, track the results and then adjust going forward.
Another option—Hire an inbound marketing agency to take care of all this for you.
Square 2 Marketing – Leading The Reality Marketing and Inbound Marketing Revoutions!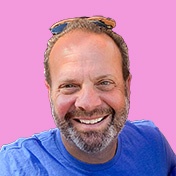 Mike Lieberman, CEO and Chief Revenue Scientist
Mike is the CEO and Chief Revenue Scientist at Square 2. He is passionate about helping people turn their ordinary businesses into businesses people talk about. For more than 25 years, Mike has been working hand-in-hand with CEOs and marketing and sales executives to help them create strategic revenue growth plans, compelling marketing strategies and remarkable sales processes that shorten the sales cycle and increase close rates.