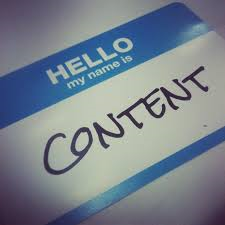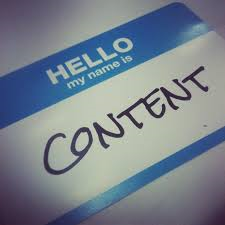 Yesterday we blogged about how marketing used content to get leads as part of an inbound marketing program.
Today, we wanted to shift the focus from marketing to sales because sales has the ultimate responsibility to turn people interested in your products and services into actual customers.
If your sales team is like most traditional sales teams then they are spending their time calling and emailing prospects asking them for an appointment or worse asking to give them a proposal to provide services.
Take a look at an email I received just 20 minutes ago.
The subject line was: Possible Meeting
Mike,
I hope that you don't mind me reaching out to you via email…
Simply—we make meetings better through web, audio, and video conferencing while having a proven track record of saving companies 20%.
Our Customers Receive:
No monthly minimum spending. (Pay for what you use)
24 hour customer support and dedicated support teams at no additional charge.
Wide variety of products to choose from at the lowest cost in the industry.
As a first step, I would be happy to offer you a complimentary cost savings analysis, as I'm confident that COMPANY B can reduce your costs and improve the quality of your conferences.
Would you have a moment where we could set up a time to discuss?
All the best,
Richard
Here is my commentary followed by a much better suggested approach.
First, I do mind being contacted by people I don't know. I think most of us don't like being interrupted even if it's by email. So don't start our relationship by reminding me that you are doing something I shouldn't mind. I actually get tons of these unsolicited emails on a daily basis and just delete every single one.
Next, don't assume I have the challenge you assume I have and a 20% savings sounds so mediocre I can hardly get excited about it. It's definitely NOT remarkable and you know how passionate we are about telling stories that position your company as remarkable.
The big pitch comes next and unfortunately, yaaawwwwnnnn. It's just not that compelling. Twenty four hour support and a wide variety of products, wow! Who offers 12 hours support and only a few products?
Next, he wants to take my valuable time for me to give him all my phone and conference calling data so he can do a cost savings analysis. Why would I do that?
This relationship is dead before it even got started. Worse yet, his company's brand isn't high on my list of businesses to remember, research or mention to any of my collegues.
I'm not trying to be harsh to this guy, just trying to make a point. I'm sure his is a very nice guy, just trying to make a living and doing what his boss told him to do, but there is a better way.
First, we actually need better conference calling, video support and a better way to handle remote meetings. But don't just scrape someone's email and start emailing them.
If you know anything about inbound marketing then you know the goal is to get them to find you when they need you, reach out to you and ask you to engage in an advisory conversation with them.
But, if you are insistent on trying interruptive tactics like this at least lead with educational content that doesn't require any of my time. How about this?
Mike,
We know businesses like yours are challenged to run cost effective and highly productive video and tele- conferences.
The good news is that new technology and new solutions are available today. As a way to introduce you to me and my firm, please take a look at a recently published report we produced titled, Seven Brand New Cutting Edge Technologies To Make Your Remote Meetings Feel Like In-Person Meetings.
All you have to do is click the link and download the free report. No strings, no calls, just educational information for you and anyone in your company who is working on upgrading your conference call quality.
Hope you find this information helpful.
Enjoy your day.
Mike
Company B
Once your prospect downloads the Free Report they will reach out if they need your services. Now marketing needs to continue to nurture that lead with additional educational content like blog posts, webinar invites, and other helpful information. Each of these personal emails might also have an option for me to schedule time to chat with the sales rep, if and when I am ready.
It might take a little longer, require you to set up a different sales process—but I promise you the result will be more leads, more qualified leads and more sales.
Start Today Tip – Inbound marketing is more than just producing a new website, blogging and creating educational content. It's about creating an experience for your prospects that starts when they show interest, runs all the way through the sales process and even continues when they become a customer. If at any point you provide mediocre service or a less than stellar experience, they have every opportunity to choose another provider. Make sure you are focused on driving an inbound marketing, inbound sales and inbound service experience for everyone your business comes in contact with.
Square 2 Marketing – Leading The Reality Marketing and Inbound Marketing Revolution!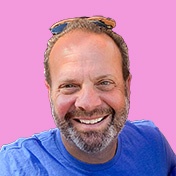 Mike Lieberman, CEO and Chief Revenue Scientist
Mike is the CEO and Chief Revenue Scientist at Square 2. He is passionate about helping people turn their ordinary businesses into businesses people talk about. For more than 25 years, Mike has been working hand-in-hand with CEOs and marketing and sales executives to help them create strategic revenue growth plans, compelling marketing strategies and remarkable sales processes that shorten the sales cycle and increase close rates.