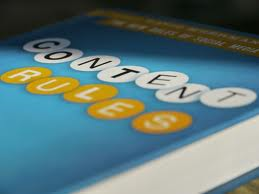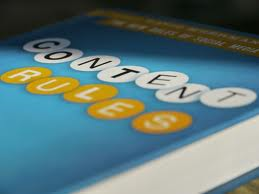 If you read our post yesterday, you saw that educational content is a critical element to success with inbound marketing, but we didn't go into detail about how to create this content. The key to successful lead generation with educational content is starting with a content marketing strategy.
It's not difficult, but there are a few key steps.

First, collect a list of frequently asked questions from your sales force and your customer service teams. This list should be classified as to when the questions come up in the sales process. The questions that come up early in the sales process drive top of the funnel content. Questions that come up during the middle of the sales process impact middle of the funnel content, and questions that come up right before a client closes dictate the bottom of the funnel.
Let me further illustrate.
Here is a sample question from the top of the funnel: "What is the difference between inbound marketing and the traditional stuff we have been doing for years?"
The content we created to address this question was a Free Report entitled, "The Top 10 Differences Between Inbound And Outbound Marketing – How to use digital marketing to drive leads."
Here is a sample question from the middle of the funnel: "How much do we need to invest in inbound marketing and how long do we need to wait for results?"
The content we created to address this question was a no-obligation analysis entitled, "Find Out How Many Leads Inbound Marketing Will Generate For Your Business."
Here is a sample question from the bottom of the funnel: "Can I speak with other business people, like me, who have had success with your program?"
The content we created to address this question was a video reference reel of our clients, who provided their own stories as to how inbound marketing worked for their specific businesses. Click here to see our video.
Now that you see how frequently asked questions help you create the content your prospects are looking for, you have to make sure your content is in the proper formats.
Our examples included a Free Report, an online web analysis and a video. This variety ensures that we appeal to different types of people, regardless of their stage in the process.
Each of the content pieces you create must be delivered in a remarkable fashion. They need to be written or produced professionally, designed to look visually appealing and they need to be delivered seamlessly with a series of emails. In addition, each piece of content needs a well-designed landing page that is easily tracked and measured. You also need graphically designed CTA (call-to-action) buttons on your content to attract and connect with visitors.
Skipping any of these steps contributes to reduced performance and a lower number of leads.
The last factor in content marketing strategy is how frequently you need to create new content. The answer is often. The more content you create and the faster you create it, the more leads you are going to generate for your company. Our recommendation, based on our research with hundreds of clients, is to deliver new, original, highly creative content on a monthly basis.
Start Today Tip – It's going to take a few weeks to get your content marketing strategy and actual content pieces created, but the sooner you start mapping content ideas, the sooner you are in the position to drive leads with your website. Remember, I only highlighted one question for each stage of the sales funnel, but most content maps find that each stage has 10 to 15 questions. These questions mean more options for content creation.
Square 2 Marketing – Leading The Reality Marketing And Inbound Marketing Revolution!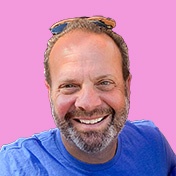 Mike Lieberman, CEO and Chief Revenue Scientist
Mike is the CEO and Chief Revenue Scientist at Square 2. He is passionate about helping people turn their ordinary businesses into businesses people talk about. For more than 25 years, Mike has been working hand-in-hand with CEOs and marketing and sales executives to help them create strategic revenue growth plans, compelling marketing strategies and remarkable sales processes that shorten the sales cycle and increase close rates.