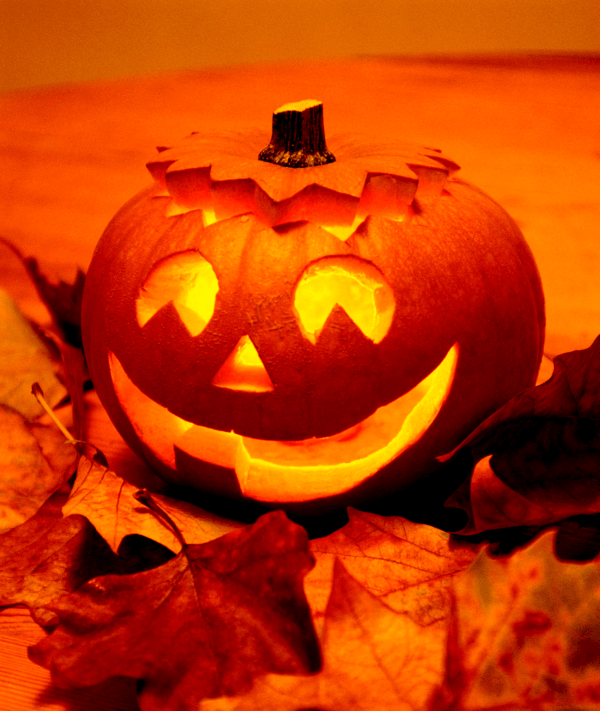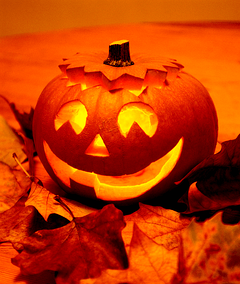 One thing is clear: Halloween is everywhere. So why not include it here in the Inbound Unwound Blog, as well. I have been telling you for months that blogging is one of the best ways to drive visitors to your website, to engage them with your content and then turn them into leads for your business.
Today, I present you with 13 (lucky number) tricks and treats to make sure this effort delivers.
Trick – Blogging is hard to do. No, it's not hard to do. In fact, it is easy if you know the right steps. First, you are only writing roughly 600 to 800 words. That's one to two pages in Microsoft Word with 11-point font. The writing itself should take about 20 minutes.
Treat – You MUST HAVE a strategy before you start blogging. One way to make blogging easier is to invest the time upfront to create a marketing strategy for your business. The blog fits in as one of the marketing tactics in your overall strategy. This strategy defines the persona of your targeted prospect(s), and helps you tailor the blog topics for those people you want to attract to your company.
Trick – You only need to blog once or twice a month. Blogging once or twice a month is better than not blogging at all. However, if you really want to move the needle, you have to blog once a week at minimum, although three or four times a week is optimal.
Treat – You NEED content on your site before you start blogging. Yes, you need educational offers in the form of Free Reports, eBooks, videos, whitepapers, tip guides and infographics. This way, when you blog, you are able to offer these materials to your blog subscribers. That is how you turn a blog reader into a lead for your business.
Trick – Pictures and formats don't matter. It all matters. You are working towards delivering your readers, who are potential clients, a positive experience when they visit your website. If your blog looks messy, is missing pictures, isn't formatted correctly or is hard to read, they probably won't feel inclined to do business with you.
Treat – Create an editorial calendar. One great way to beat writer's block is to create 50 blog topics before you begin blogging. This gets you past the "what am I going to blog about today" syndrome.
Trick – Blogging platforms don't matter. They do matter. For you to get full credit for your blogs, they have to be on your website. If you are blogging on a remote site, you are helping that website's SEO effort and not your own.
Treat – Properly infuse keywords into your blog. A key element of your marketing strategy is keyword selection. Keywords must be used properly in every blog post. They need to be in the title, the first sentence of the post, the meta tag, image tags, and meta description. They should be linked within the post, leading readers to other pages on your site. Incorporate these keywords correctly and watch your rankings rise.
Treat – Share your blog on social media sites. Even if you don't have hundreds of blog subscribers, you are still able to get your blog out to the world. Make sure that all of your employees share the blog post with all of their followers, friends, connections and viewers.
Trick – If I don't get comments, then no one is reading. Comments are less relevant than they used to be, because there are other measures of engagement, such as the social shares we discussed above. If people do comment, respond personally and promptly.
Treat – Each blog post is a new indexed page on your website. Google is looking for new indexable pages that are added to your website. They consider this "fresh" content, and it's easy to add a new page every day or so in the form of a perfectly optimized blog post.
Trick – Blog posts have to be long and detailed. Nope, keep the post to 600 words and you are fine. More importantly, don't spend a ton of time worrying about your posts. Most blog posts have a very short shelf life. Don't spend a lot of time writing your posts, and don't spend a lot of time editing them.
Treat – Your blog post might find itself on the first page of Google. If you have conducted a Google search lately, you probably noticed the amount of blog posts appearing on the first page of results. If you follow the treats mentioned above, you are putting your blog posts in a position to be ranked, and ranked very highly.
It's hard to decipher the truth when it comes to complicated marketing tactics like blogging and search engine optimization. There are many opinions and a lot of information flying around. But we have seen real results for real clients, and after launching hundreds of blogs for hundreds of clients, it comes down to one simple thought. The more you blog (assuming you blog properly), the more visitors you are going to attract to your website.
Start Today Tip – Starting a blog is easy. Take some of the treats from above and start applying them to your company. Before you know it, you have hundreds of new indexed pages that are highly search-engine friendly. Yes, it takes time. But if you don't have the time to write about your industry and the things your clients care about, then, as harsh as this sounds, it might be time to consider another line of work. This is how your business gets found, gets leads and grows sales in 2014 and beyond.
Square 2 Marketing – Leading The Reality Marketing and Inbound Marketing Revolution!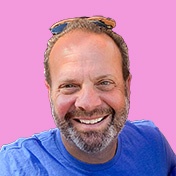 Mike Lieberman, CEO and Chief Revenue Scientist
Mike is the CEO and Chief Revenue Scientist at Square 2. He is passionate about helping people turn their ordinary businesses into businesses people talk about. For more than 25 years, Mike has been working hand-in-hand with CEOs and marketing and sales executives to help them create strategic revenue growth plans, compelling marketing strategies and remarkable sales processes that shorten the sales cycle and increase close rates.