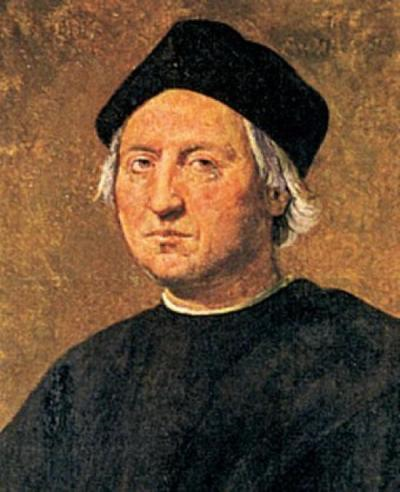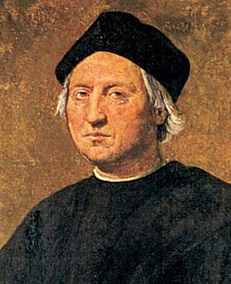 I know I am a couple of days late for the Christopher Columbus reference. After all, Monday was Columbus Day, but this idea just occurred to me yesterday. Better late than never.
I often reflect on the state of marketing in the world today, and sometimes I feel a little like Columbus or Cortez. Perhaps you've heard the quote, "When he reached the New World, Cortez burned his ships. As a result, his men were well motivated."
I'm sure that when Columbus set off to find the new world he anticipated that many of his men would want to return to the old world. The world they were comfortable with, the world where they understood the language and how to get things done.
Today, there are still many people who want to hold on to the old ways, who hope that the outdated ways in which they advertised and marketed their businesses may one day return. There are people who continue to execute cold-calling programs, direct mail and traditional print advertising in the hopes that they might still work, or under the false pretense that they are working because a few new clients came from the effort.
Even a blind squirrel finds a nut every now and then.
Today, the best way to get involved with inbound marketing is to burn your ships. Stop doing everything that isn't working, including tactics that deliver marginal results, and pour your time and resources into figuring out how to get inbound marketing to work for your company.
While it is a science, it's not an exact science. It's going to take you time to figure out how each element of an inbound marketing program would work for your business, prospects, industry, competition and your products/services.
So you know you need a blog, but how often do you need to blog? If you've read my other posts, I recommend as often as possible. But do you need to blog every day or only three times a week? Only the results show you for sure.
How often do you need a new piece of educational content on your website? Once a month, quarterly, twice a year? A lot depends on your goals. If you have lofty and aggressive lead goals, then monthly is probably on target – but again, only the results from your program show you for sure if this is the right amount.
What are the best practices when creating landing pages? We have created thousands of landing pages, so we know what works and what doesn't work so well. It might take you three months and three different types of landing pages to figure out what works best for you.
How about those buttons on the website that entice prospects to download your content? Those are called CTA (Call to Action) buttons. The design and look of these are important. They have to attract your visitors' attention and make them feel as if they are going to receive something of value.
Next comes the entire search engine optimization conversation. Search has changed dramatically in just the last 12 months. What worked last year doesn't work this year. For example, we used to send out highly optimized press releases on the wire service, which drove a significant number of highly respected back links for our clients.
Today, Google is spanking businesses for mass distribution of content that links back to the business' site. Today, we still use this type of tactic, but make sure our content is both link and keyword light, so as to not draw the ire of the Google police.
Now you might want to consider an inbound marketing agency – an agency that has experience setting up hundreds of inbound marketing programs for a variety of different businesses. This would give you the advantage of experience, and would provide you with a number of shortcuts you'd otherwise have to find on your own.

The new world of marketing is changing every single day. Our job is to stay ahead of the changes and make sure the inbound marketing programs being executed for our clients deliver results. Whether you hire us or tackle it yourselves, burn your old boats and start figuring it out today.
Start Today Tip – Jump in, the water's beautiful. There are many "go slow" ways to get started with an inbound marketing program. The most important factor is that you actually get started, regardless of what you start with. For most new inbound marketers, blogging and content are the best tactics to begin with, but I caution you to do some planning before you begin anything. Create your list of keywords and then build an editorial calendar for three months of blogging and three months of content creation. After you've established these key items, you are probably ready to dive in.
Square 2 Marketing – Leading The Reality Marketing and Inbound Marketing Revolution!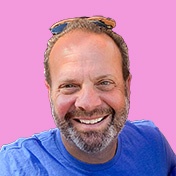 Mike Lieberman, CEO and Chief Revenue Scientist
Mike is the CEO and Chief Revenue Scientist at Square 2. He is passionate about helping people turn their ordinary businesses into businesses people talk about. For more than 25 years, Mike has been working hand-in-hand with CEOs and marketing and sales executives to help them create strategic revenue growth plans, compelling marketing strategies and remarkable sales processes that shorten the sales cycle and increase close rates.