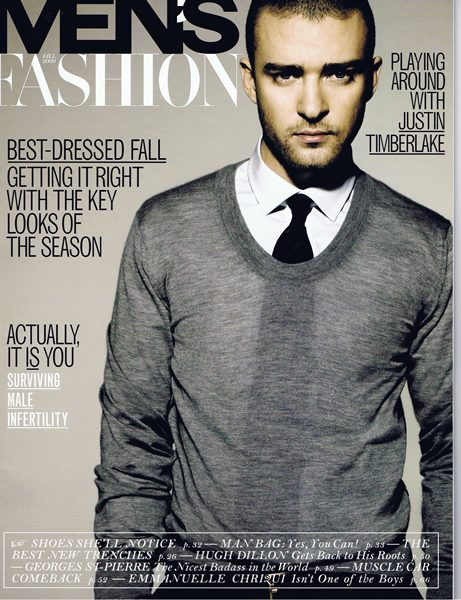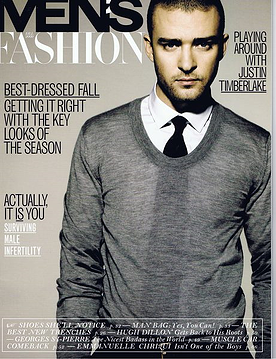 Here in the Northeast and across the country, the fall colors are popping up everywhere. But I bet you didn't expect fall fashion advice for inbound marketers.
However, just like in the fashion industry, each season brings new ideas, new concepts and new slants on old styles – to share with anyone interested in inbound marketing.
Here are the hottest trends in inbound marketing with a fall fashion slant.
Blogging is hotter than ever – It's really hard to ignore this trend, as it has been hot for the last few years and continues to get even hotter. Recent changes to search algorithms have pushed this inbound marketing tactic right to the top of the list.
If your corporate website isn't wearing a blog today, you're just not styling. Even worse than looking bad, you're probably losing ground to any competitors who do have active blogs.
Speaking of blogging, you have to sport a blog almost every day. The more you blog, the more organic traffic your website is going to get from the effort. Details are important to looking good in fashion, and the same holds true for blogging – make sure your blog prominently features your most important keywords in both the titles and the first sentences.
The coolest kids are guest blogging – While you're working on your own blog, one of the fastest growing trends, and one of the fastest ways to drive new visitors to your website, is to start actively guest blogging. This tip takes a little work, but once you find the right editors and the right sites, guest blogging does an amazing job driving prospects to your website.
The best place to start is with your own blog. Take a few of your most popular and socialized blog posts and forward them along to the editors and blog managers for the sites on which you want to guest blog. Most of these people are actually looking for guest blog content, especially industry, association or trade group sites. Most are desperate for creative and thought-leadership style content.
Your guest blog posts actually generate leads for your business if you a include graphic CTA buttons in each post. Click here to take a look at one of our guest blog posts on Smart Blogs. Create dedicated landing pages for the call to actions on your guest blog posts and don't forget to include links in the copy back to key pages on your website. Also, make sure you use your top priority keywords in the guest blog post.
A page-centric look at on-site SEO – One of the hottest trends this fall is Google's changing search practices. Penguin, Panda and now Hummingbird all have the marketing community hustling to find workarounds. Bottom line, if you take a keyword-centric approach to creating your landing pages, you can tell which keywords people are using to find you based on the traffic to those keyword-centric landing pages. It might not be as easy as looking at a keyword traffic report, but at least this approach delivers the same insight now being obscured by Google's new search practices.
Break out of the content rut – This fall, the most progressive marketers are looking at new forms of content. Everyone is touting whitepapers, presentations and e-books. Today's fashion forward marketing is leveraging infographics, online quizzes, contests, posters and interactive video to get a prospect's attention.
However, traditional content still has a place in the closet if you dress it up with creative and interesting titles such as, "President Obama's Top Ten IT Consulting Secrets To Break The Stalemate With Congress" or, "The No Bul&%@#t Guide To Navigating The New Health Care Rules." Creative titles get the attention of your prospects and turn visitors into leads.
Google Plus – While it might not be the most fashionable social media platform available today, it is an up-and-coming site with a lot of power to impact results. Google is the 800 pound gorilla on the scene today, and it is pushing people into its social media platform. In the past, we might have recommended LinkedIn, Facebook and Twitter. Today, we highly recommend a similar effort on Google+, so Google sees that you're using its social media marketing site.
One way to further leverage your Google+ account and get Google's attention is to use YouTube videos within your relevant circles. Sharing video is a great way to get more people into your circles, increase your authority and drive up your ability to get content ranked on its search engine.
Anyone can pick one or two inbound marketing tactics to make a statement this fall, but the most progressive and fashion-forward inbound marketers are going to put all these trend-setting tactics together into an ensemble that helps their companies get found, get leads and drive sales.
Start Today Tip – We cannot overemphasize the importance of planning when starting to think about, or even starting to execute, your inbound marketing program for the fall. Don't make the mistake a lot of new inbound marketers make by jumping right into the tactics. Trust us, we know, it's a recipe for failure. Each of the tactics above needs to be well thought out, planned for, scheduled and managed proactively. In addition, weekly analysis is required to make mid-course adjustments that deliver real improvements.
Square 2 Marketing – Leading The Reality Marketing And Inbound Marketing Revolution!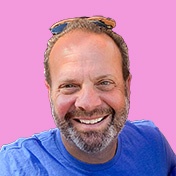 Mike Lieberman, CEO and Chief Revenue Scientist
Mike is the CEO and Chief Revenue Scientist at Square 2. He is passionate about helping people turn their ordinary businesses into businesses people talk about. For more than 25 years, Mike has been working hand-in-hand with CEOs and marketing and sales executives to help them create strategic revenue growth plans, compelling marketing strategies and remarkable sales processes that shorten the sales cycle and increase close rates.