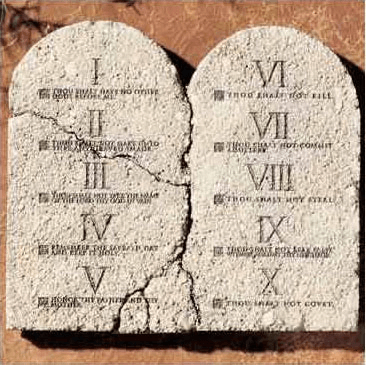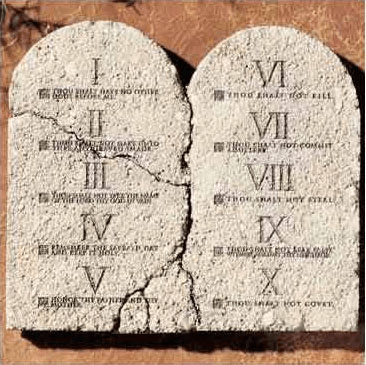 Today's search engine optimization is dramatically different than search engine optimization tactics from even 12 months ago.
An inbound marketing agency that practices these types of search engine optimization tactics drives significant increases in website traffic for clients.
Here are the new 10 commandments for today's SEO:
Thou Shall Publish Original Content – All three of the major search engines are delivering search results based on content that is fresh, original and creative. You heard me right. We (the people who use search) didn't want static corporate websites. We wanted articles, blog posts and videos. So, guess what ranks today. The only way to compete is to create the best and most informative content on the web.
Thou Shall Blog, and Blog Often – Search engines are also rewarding sites that add fresh content. One great way to add new content and new indexable pages to your website is to blog, and blog often. Our research shows – the more you blog, the more traffic you get.
Thou Shall Not Duplicate Content – Search engines have a lot of rules, and the most challenging part of the effort is that no one really knows all the rules. But sometimes, a few of the rules become apparent. In this case, one of the major "no-nos" for ranking is duplicating content. So don't think you can copy and paste your blog posts all over the web. That is a fast way for search engines to push you all the way to the back of the bus.
Thou Shall Not Keyword Stuff – Another great way to find Page 10 of the search results is to stuff your keywords unnaturally into your website content. This means using your content's keywords two or three times in the same sentence, or five or six times in the same paragraph. You want to make sure you use your keywords four or five times, at most, across your entire blog post or website page.
Thou Shall Not Overuse Links – You want links in your content, but put too many links in your content and you might find your website in page rank purgatory. Just like the keyword commandment above, keep your links to two or three per page to keep in good graces with the search engines.
Thou Shall Guest Blog – Writing blog posts for other websites is one of the best ways to drive new visitors back to your site. Select blogs with high volumes of subscribers and high daily view metrics. A blog with 100,000 subscribers could contribute 500 new visitors in a single day.
Thou Shall Create Videos – Web users are obsessed with video. Record it and they will come. Video search engine optimization often delivers results in days, instead of weeks or months. Make sure your script, tags and descriptions contain your keywords to fast track your results.
Thou Shall Share Generously – The more people who share your content, the higher your pages will rank. The key to content that's shared is that it should be engaging and educational. If you write great content, people will share it. When they share it, the search engines will rank it.

Thou Shall Strive For Authority – Another way to rank is to build up your authority. This is primarily related to Google rankings. To gain authority, you have to get people to follow you on Google+ and share your content on the Google+ network.
Once you get the right number of people in your circles (we think it's 100, but no one is positive), you will notice your posts get a slightly different look. Take a look at an authority post for one of our blog posts that ranks Page 1 on Google.
Thou Shall Not Rely On Link Farms – Link farms are not as big of an issue as they once were. To drive rankings a few years ago, people created link farms as part of black hat tactics. These website pages featured listing after listing with links back to web pages. Google specifically has identified these large directories as negative ranking factors. Today, you want links that occur naturally based on the quality of your content.
Search engine optimization has changed so dramatically that those SEO specialists, consultants and experts we all hired two years ago are looking for more authentic and content-oriented methods to drive results for clients.
Perhaps more significantly, the metrics have changed dramatically, as well. In the past, success was measured by first page rankings on the major search engines. Today, success in search engine optimization is measured by monthly traffic to your website.
Start Today Tip – Data needs to drive all of your decisions. If your website traffic isn't increasing month over month, I don't care how many Page 1 rankings on Google you have for your business. Consider changing your perspective away from getting on the first page of Google and instead to getting found. This change means you don't care where your prospects find you, just that they do. And after they do find you, they end up on your website.
Square 2 Marketing – Leading The Reality Marketing and Inbound Marketing Revolution!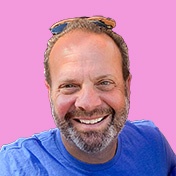 Mike Lieberman, CEO and Chief Revenue Scientist
Mike is the CEO and Chief Revenue Scientist at Square 2. He is passionate about helping people turn their ordinary businesses into businesses people talk about. For more than 25 years, Mike has been working hand-in-hand with CEOs and marketing and sales executives to help them create strategic revenue growth plans, compelling marketing strategies and remarkable sales processes that shorten the sales cycle and increase close rates.