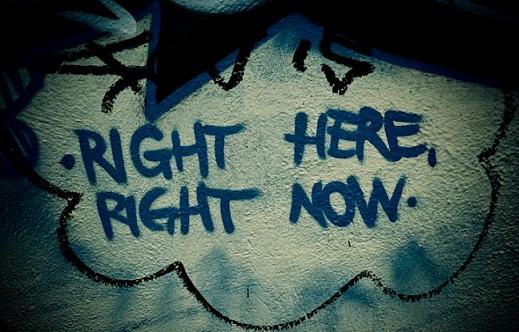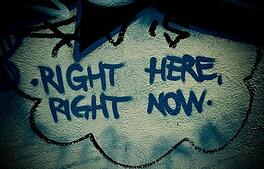 Yesterday I had the pleasure of hearing David Meerman Scott introduce me to the idea of real-time marketing. If you haven't heard this term, real-time marketing uses content that is timely, relevant, news-worthy, viral and, most important, lead generating.
The impact of this approach becomes apparent when you look at most of the marketing programs being executed today. By design they are well thought-out, planned, methodical and, in some cases, systematized. What I mean by that is they are formulaic. Make no mistake: This strategic approach is important, but you also need to build in an element of real-time spontaneity if you want to create a lasting connection with your audience.
Here's an example. This month you are going to write a blog post daily, create one new e-book, send two email marketing newsletters, update your social media accounts and promote your upcoming webinar. The blog topics are already created based on your keywords and search strategy. The title and content for the e-book were done in a similar fashion. The emails are promoting the blogs, content and webinar. The webinar title and content were also planned and support the overall content strategy. Of course, all this content will be promoted and shared on the appropriate social media marketing sites.
Don't get me wrong. This is the right way to plan and execute an inbound marketing program. But something is missing.
We live in a highly responsive and "right now" society. Viral videos are now played on Good Morning America and the Today Show, discussed as if they were news. Popular content burns hot for just a short time...days not weeks. What you create today is going to be gone tomorrow.
So while well-planned marketing is important, so is adding an element of real-time marketing to your inbound marketing mix.
One of the best ways to do this is with your blog. Even if you have 10 blog posts in the bag, you can always hop on and create another one to take advantage of what's going on in the world. Take a look at the blog I did a week ago, on prankvertising. This viral video was on Good Morning America. It got my attention and I had something to say that was directly related to the video, inbound marketing and the content our readers look for in our blog.
While this blog post didn't "take off" and it wasn't shared by hundreds of people or tweeted by thousands, it was timely, relevant to other news going on in the world and it gave us a chance at greater reach. Hey, who knows? LG might have read it and responded with a request to talk to us. You never know and by not doing it we were guaranteed to never meeting anyone from LG.
You have to take a chance. You have to put yourself out there and you have to be willing to take risks. Playing it safe is going to get you results, but by working to hit a home run every now and then you are going to give yourself the opportunity to blow by your lead goals and take your company to the next level.
Start Today Tip – One of the best ways to try and implement this approach is to monitor the news online, TV, newspaper, apps or radio. Keep your eyes and ears open for news that is related to your business. Take a stand. Create an opinion. Share your perspective. By using news or timely information in your blog posts and on your social media pages your audience connects.
This connection is what you are looking for because this connection drives the shares, likes, tweets and delivers the momentum you are looking for. Try to do this at least once a week. This gives you four chances each month to hit your home run, go viral and deliver accelerated lead generation for your business.
Square 2 Marketing – Leading The Reality Marketing and Inbound Marketing Revolution!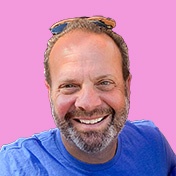 Mike Lieberman, CEO and Chief Revenue Scientist
Mike is the CEO and Chief Revenue Scientist at Square 2. He is passionate about helping people turn their ordinary businesses into businesses people talk about. For more than 25 years, Mike has been working hand-in-hand with CEOs and marketing and sales executives to help them create strategic revenue growth plans, compelling marketing strategies and remarkable sales processes that shorten the sales cycle and increase close rates.