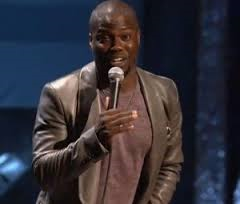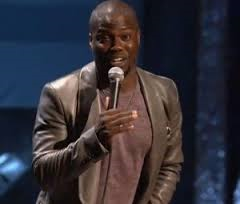 Comedians often refer to an amazing set by noting "they killed it." This means the audience loved it. They responded positively to the jokes, stories and content by laughing, clapping and enjoying the show.
You want to take the same approach when it comes to creating educational content for your inbound marketing program. To drive leads—you have to kill it. Whether you kill it or not, depends a lot on your industry. For example, for Square 2 Marketing to kill it, we really need to come up with something creative, innovative and contrarian.
I am constantly challenging our team to come up with inbound marketing content that you don't see on any other websites or in any other blogs. For your industry, the bar is probably going to be much lower. Why? Well, in most industries, there aren't a lot of people blogging, creating e-books, whitepapers, free reports, slide shows, videos or podcasts.
This is great news because it means it's going to be easier to use this new content you are going to create to help your business get found and get new leads. But, you still have to create content that gets your prospects' attention.
One way to do that is to review the most common questions being asked by your prospects. That makes your customer service team a great source for killer content. What questions do your customers ask on a regular basis? If people are asking questions, then there is an opportunity to create content that delivers the answers in a fun, creative and educational way.
Here are a couple of tips to consider when you try to create killer content for your business:
Write for your prospects but don't forget to consider search – While you are going to create content that appeals to your prospects, make sure you don't forget about the search engines. This means you must include your keywords in the content you create. Include them in the titles, include them in the copy, especially the first sentence or two and include them in the tags you use to describe the content online.
Killer content isn't just written content – Content comes in all shapes, sizes and formats. One of the most effective formats is video. Of course, all the same principles apply. You need to have a script that includes keywords and you need a topic that answers your prospects' questions. Video does an amazing job telling your story and is one of the most highly optimized content formats available.
Create a content calendar to keep you focused – The amount of content we are talking about can quickly become overwhelming. Start with an editorial calendar that gives you a starting point. Blog posts, whitepapers, videos and e-books can be preplanned months in advance. This gives your content creation effort some momentum and eliminates the "what are we going to write about this week?" comment that is the death of most content marketing programs.
Use your content during the sales process – Content isn't just for marketing. Content does wonders in the sales process too. It educates prospects so they buy more and buy more quickly. Perhaps more importantly, content in the sales process aligns a prospect's experience with your firm, so they have a remarkable experience when they first find your firm, all the way through the entire sales process, and hopefully as a client as well.
I know it sounds like a lot of work to create all this content, but today, content is the currency that drives leads. The more original content you create, the more leads you generate for your business.
Start Today Tip – You can't ignore the need for content anymore. It's at the core of any strategic inbound marketing program. Start collecting those questions from prospects and customers so that you know what content to create. Then apply some creativity to develop the whitepapers, videos, podcasts and webinars you need to turn your website visitors into leads for your business.
Square 2 Marketing – Leading The Reality Marketing and Inbound Marketing Revolution!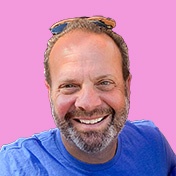 Mike Lieberman, CEO and Chief Revenue Scientist
Mike is the CEO and Chief Revenue Scientist at Square 2. He is passionate about helping people turn their ordinary businesses into businesses people talk about. For more than 25 years, Mike has been working hand-in-hand with CEOs and marketing and sales executives to help them create strategic revenue growth plans, compelling marketing strategies and remarkable sales processes that shorten the sales cycle and increase close rates.