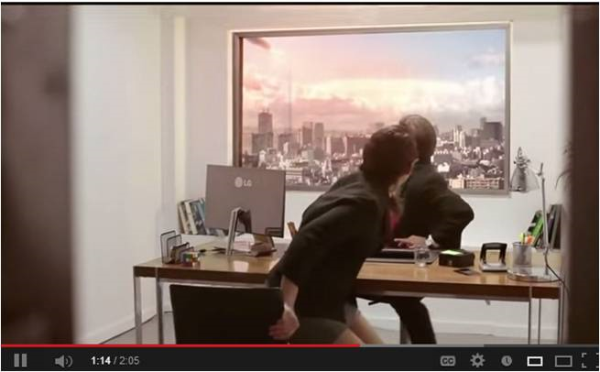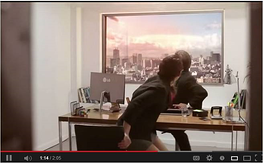 Marketing people are always looking for new ways to get your attention. One of the more popular ideas is what has been dubbed "prankvertising."
Most of you have probably heard of prankvertising. If you haven't, click here to see a video of a bogus interviewer and their interviewee. Watch the window (84 inch LG TV) as a meteor hits (or does it) a downtown area in Brazil. This video has been watched by over 3 million people.
The window is really a LG flat screen TV and the point of the video is clearly the high quality of the TV. Ok, LG makes a nice TV but so what? Has this contributed to more TV sales? Who knows? We do know how many people viewed the video and we do know that people are talking about the video and sharing the video but if marketing is about driving leads—how does this translate?
Listen up LG. Here is how you can turn this creative viral video into inbound marketing and a lead generating marketing tactic.
Idea 1 – Add a link to the end of the video that takes viewers to a page on your website where people can see all out-takes or a continuation of the video. Now in addition to video views on YouTube and shares on social media you would also know how many people went to the landing page to see more. There is a pretty good chance that these visitors might be even more interested in a TV than those who watched the video.
Idea 2 – On the landing page, offer a Free Report titled "How To Select The Right Size TV Screen For Your Room" or "A Comparison of LG Large Screen TVs vs. Panasonic, Samsung and Sony." Again, people who download the free report, in exchange for their email address are probably interested in a new TV.
Idea 3 – On the same landing page, offer people a special screening in a local store. This is what we call a Low Risk Offer. For those people even more interested in spending money, they would take the time to visit the store for a special preview of a TV like the one in the viral video.
Any of these three ideas now assign real people interested in buying Samsung TVs. Now you can track purchases against this email sign up list and attribute TV sales to this viral video.
No one would like to see all interruptive advertising eliminated more than me. But the reality is, it's here and it's going to be here for the foreseeable future. So our mission is to teach marketers how to turn their outbound advertising into lead generating inbound marketing tactics.
Over the next week, our blog is going to be focused on helping business owners, CEOs and marketing professionals learn how to turn their traditional outbound advertising into inbound marketing.
Start Today Tip – Every ad campaign can have an inbound marketing component to it. Print ads, radio ads, TV ads, social media ads, videos and podcasts can all drive interested prospects to a dedicated landing page that allows us to track visitors and then entice those visitors to turn over their contact information in exchange for additional educational content. All those new contacts are people who want to buy your product or use your service. With a little CRM integration you're able to connect real revenue with your marketing investment.
Square 2 Marketing – Leading The Reality Marketing and Inbound Marketing Revolution!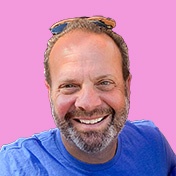 Mike Lieberman, CEO and Chief Revenue Scientist
Mike is the CEO and Chief Revenue Scientist at Square 2. He is passionate about helping people turn their ordinary businesses into businesses people talk about. For more than 25 years, Mike has been working hand-in-hand with CEOs and marketing and sales executives to help them create strategic revenue growth plans, compelling marketing strategies and remarkable sales processes that shorten the sales cycle and increase close rates.