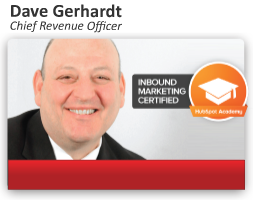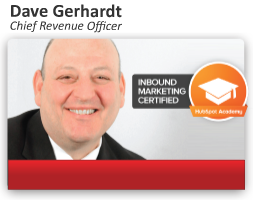 While attending HubSpot's inbound marketing conference last week, I thought about two indispensable life lessons.
Lesson one: The numbers don't lie.
Lesson two: It is always easier, and less expensive, to learn from other people's mistakes.
How do these life lessons relate to the conference?
HubSpot's Social Media Scientist, Dan Zarrella, led one of the conference's breakout sessions. Dan is an accomplished author and a highly respected marketer. Having access to a plethora of social media and conversion data relating to HubSpot's nearly 10,000 clients, Dan scours data until he discovers trends, tips and suggestions that enhance and improve our social media and lead generation programs.
During Dan's 45-minute session titled "The Science of Inbound," he touted statistic after statistic on social media and lead generation that translated into best practices: what works, and more importantly, what does not.
These brilliant nuggets are the information every marketer dreams of possessing. And yet, here they were. It was as if we were given the marketing playbook for improving conversions, retweets and "like" numbers – the playbook having been built on more than five years of quantitative, irrefutable data.
So what were the key takeaways from Dan's session?
That depends on what you are most interested in. For example, if your focus area is blogs, here are some stats that may surprise you:
Most blogs are read between 9am and 10am
Monday is the best day for posting a blog
Most blog comments are made on weekends
When Dan was asked, "How often should you blog?" his answer was short and specific – "More!"
Blogs with a point of view get the most views, and tend to include the following words: analysis, insights, review or advice
Because 51% of companies block blogs at work, Saturday and Sunday are the biggest days for sharing blogs
If you spend your days trying to increase email open and click-through rates, the information below will be particularly valuable:
When it comes to subject lines, here are several rules to remember:
Do not include numbers or strange characters -- these tactics are associated with spam emails and get a lower click-through rate
To increase open rates, include the recipient's first name and company name
Use positive subject lines
Emails with an ampersand in the subject line get more clicks
Other general email tips include:
Including more links in your emails tends to reduce your unsubscribe rate
Weekend emails have a higher click-through rate than weekday emails
For those charged with monitoring and enhancing their company's Facebook presence, a lot of good suggestions were offered, including:
Facebook users "like" both really short posts and really long posts.
Tweet-size posts typically do not generate "likes"

Messages published later in the day get more "likes"
Posts that ask the user to "like," "comment" and "share" see more activity
When posting on Facebook, if you have a choice between positivity or negativity, go positive; if you have a choice between negativity or neutrality, go negative
Posts with questions have fewer "likes" and fewer shares, but get more comments
If you are interested in boosting the EdgeRank of a post, consider ending your post with a question as this tends to increase comments and increases your engagement metrics
With more than 100 slides of content to cover during his presentation, Dan hit on just about every area of social media and lead generation. While it would be impossible to include all of his noteworthy content, here are some additional thoughts worth considering as you plan your marketing program:
Ebooks should be created in both PDF and Kindle formats.
Twitter - Posts with "Please retweet" get 4x more retweets
In addition, most retweets occur at the end of the day (4-5pm EST)
Pinterest – Longer images get more repins
Instagram – Photos with hashtags get a lot more likes
- Shortening the conversion form does not reduce conversion rate, but remove the age question as this is a turn-off
Call-To-Action Buttons - "Click Here" and "Go" have a better click-through rate then simply "Submit"
Start Today Tip: With plenty of data available on best practices, there is no need to conduct many basic A-B tests. If you're not sure what is the best practice for a particular tactic, go online and do a little research or contact Square 2 Marketing -- we are always happy to share our knowledge.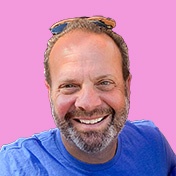 Mike Lieberman, CEO and Chief Revenue Scientist
Mike is the CEO and Chief Revenue Scientist at Square 2. He is passionate about helping people turn their ordinary businesses into businesses people talk about. For more than 25 years, Mike has been working hand-in-hand with CEOs and marketing and sales executives to help them create strategic revenue growth plans, compelling marketing strategies and remarkable sales processes that shorten the sales cycle and increase close rates.