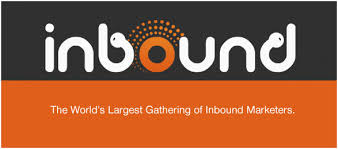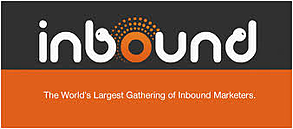 When you think of Boston, your brain may take you in any number of directions.
Maybe you're patriotically inclined, summoning heart-pumping stories of Revolutionary soldiers fighting for independence and Sons of Liberty dumping tea into the Harbor.

Maybe you jump right to Red Sox fanfare – but we won't blame you for it.

Perhaps you start dishing out examples of that famous Boston slang: "Pahk the cah in Havahd Yahd." "The pahty last night was wicked fun!"

If you're like most people, though, you think with your taste buds: instantly salivating at that nautical New England cuisine: chow-duhh (chowder), fried clams, oyster bars, lobster bisque… and an ice-cold Sam Adams to wash it all down.
But here in the inbound marketing world, we think one thing: INBOUND. But now? Now we think Agency Partner Of The Year… but more on that later.
First, some background on HubSpot's INBOUND:
The annual INBOUND conference is a must-attend event for marketers worldwide to soak up the latest in the inbound marketing movement. With four days of learning, watching, discussing and networking in the heart of Boston's emerging tech scene, INBOUND is a nucleus of entrepreneurial energy and eye-opening education for serious marketers, business owners and motivated professionals of all backgrounds.
This year, INBOUND2013 brought 5,000 atttendees and 100+ product demos, seminars and speeches from the world's most inspiring individuals – including keynote speeches from Arianna Huffington, Seth Godin, Nate Silver, Scott Harrison and HubSpot co-founders Dharmesh Shah and Brian Halligan, as well as Bold Talks from innovation drivers, industry leaders, remarkable storytellers and, of course, inbound marketing experts.
My partner Eric Keiles and I were honored and thrilled to present at INBOUND2013 on how we "cracked the code" to inbound marketing, how we help entrepreneurs to think differently about their businesses and how to win in today's cutthroat market with a no-fluff approach to inbound marketing and a stop-selling strategy for sales. And yes, the rumors are true: I put on a lab coat and presented our science-driven Reality Marketing™ methodology to getting real results and driving qualified leads for clients.
But the most exciting part of the conference (besides incredible Square 2 Marketing team bonding, bouncing ideas off of some of the most forward-thinking leaders out there, reveling in that contagious Boston energy and soaking up all those historical sights and stories) was when HubSpot honored us with three of their acclaimed awards: Agency Partner Of The Year, Most Clients and Client Success Management.
Click here to learn more about the awards and the other "outstanding agencies that are revolutionizing the marketing space" – HubSpot's words, not ours.
INBOUND2013 was truly a remarkable experience, filled with lots of laughs and learning, that the Square 2 Marketing team will never forget. We look forward to bringing all we've learned about the latest in the inbound marketing movement back to the workplace in Warrington, where we'll continue to drive qualified leads, quantifiable results and game-changing success for our clients.
Don't forget to check out the Square 2 Marketing Facebook page and Twitter feed for live updates from the conference!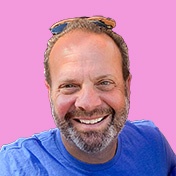 Mike Lieberman, CEO and Chief Revenue Scientist
Mike is the CEO and Chief Revenue Scientist at Square 2. He is passionate about helping people turn their ordinary businesses into businesses people talk about. For more than 25 years, Mike has been working hand-in-hand with CEOs and marketing and sales executives to help them create strategic revenue growth plans, compelling marketing strategies and remarkable sales processes that shorten the sales cycle and increase close rates.