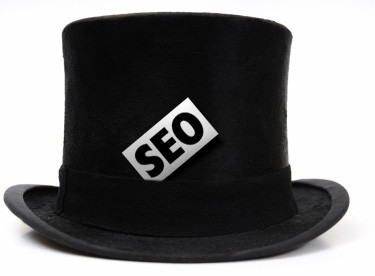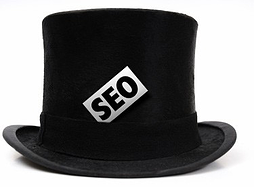 Yesterday, I wrote about how Google has changed their algorithms again and the traditional, keyword centric press release is now taboo. Wow, things change fast.
Today, I thought I might write about how to create an inbound marketing press release that doesn't get Google to pinch us with diminished search results.
If you look at the page on Google that talks about this change, there are some very specific details. At the same time, there are a few vague references to quantity and frequency that appear to apply to people who are executing mass or even automated programs to generate links back to a specific website. These are commonly referred to as "black hat SEO" tactics and I am sure that is who this new algorithm change is primarily targeting.
Regardless, as marketers, you need to be aware of the changes and you need to make sure you adjust your tactics to ensure program performance continues to increase, month over month.
First, buying and selling links, large scale link exchanges and automated programs that create links are all out. From an inbound marketing perspective none of these tactics come into play. However, we want to make sure that putting a press release out on the wire isn't considered using an automated program to create links. How you write that release is going to be key. Don't stuff a bunch of random or irrelevant keywords in there and don't create a ton of back links. Those are both big red flags.
Google goes on to say that creating links that weren't editorially placed or vouched for by the site's owner on a page (otherwise known as unnatural links) can be "considered a violation of our guidelines." This means it's going to be even more important to have an active relationship with the websites you guest blog for. It also means that placing content on sites that don't have a review and approval process might get you into hot water.
Some specific examples include; text advertisements that pass PageRank, pay-for-placement advertising, links with optimized anchor text in articles or press releases distributed on other sites, low quality directory or bookmark site links, links embedded in widgets, widely distributed links in the footers of various sites and forum comments with optimized links in the post or signature.
So while most of these changes do appear to be targeting those people executing less than reputable link building campaigns (something Google has been trying to limit for a long time) there are still some issues for the rest of us to keep in mind.
One great way to stay on Google's good side is to write for your readers and not for Google. When you write quality, educational, creative copy that reads well, there is a good chance you won't be overly worried about the number of times you use specific keywords. If you limit the links to one or two per article that seems reasonable in terms of Google's reference to terms like "excessive," "large-scale" and "widely distributed."
Also, most of us aren't creating links back to our site at the pace of hundreds per day which also seems to be a target for Google. Automated programs are excellent at generating hundreds or even thousands of links in a very short time period. Any natural distribution or posting of links would be at a pace of a few per day at the most.
Perhaps the best way to deal with this change is to create real, long-term relationships with editors and site owners so they naturally want to create high-quality, relevant links to your website. You do this by creating unique, relevant content that naturally gains popularity in the online community. Creating good content pays off. Links are usually editorial votes given by choice. The more useful content you have, the greater the chances someone else will find that content valuable to their readers and link to it.
An inbound marketing approach to your website traffic growth goals and search engine optimization goals fits in perfectly with Google's new position on link building, off-site SEO and back links.
Start Today Tip – This is a great example of how quickly the world of marketing is changing. You need to be aware of these changes and be nimble enough to adjust your marketing on the fly. It also means you need to start from a position of education. Inbound marketing give you that platform right from the start. Take a look at the changes required to prevent Google from pushing your site down to the bottom of the search rankings and proactively make those adjustments today.
Square 2 Marketing – Leading The Reality Marketing and Inbound Marketing Revolution!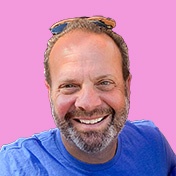 Mike Lieberman, CEO and Chief Revenue Scientist
Mike is the CEO and Chief Revenue Scientist at Square 2. He is passionate about helping people turn their ordinary businesses into businesses people talk about. For more than 25 years, Mike has been working hand-in-hand with CEOs and marketing and sales executives to help them create strategic revenue growth plans, compelling marketing strategies and remarkable sales processes that shorten the sales cycle and increase close rates.