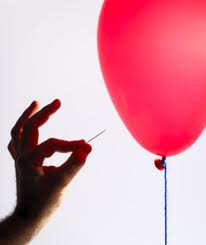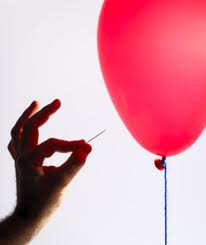 Google is at it again. While they constantly make changes to their algorithms, their latest change appears to have put a significant dent in the work done by PR agencies.
In a blog post written by Tom Foremski and published on Znet's blog, click here to see the post, Tom highlights the new challenges facing traditional PR agencies.
Ok, I know PR agencies do more than write press releases and I know they do more than put releases out on the wire for the purposes of search engine optimization, but the bigger picture is clear: what worked yesterday won't work tomorrow.
Perhaps even more importantly, it won't work tomorrow because we (buyers, consumers, prospects and customers) don't want what PR agencies have been giving us. Google's change here is around the delivery of valuable content, content that educates and content that is shared—NOT content that is mass published. That is going to have a serious impact on traditional press releases, which are often created and blasted out to everyone and anyone.
The world has changed, perhaps right in front of your eyes. Consumers don't want to be advertised to and we don't want to be directed to website content from a blasted press release that announces and broadcasts instead of educates. Google understands that and continues to make adjustments to its search algorithms to present the content we want.
Put Google in the same bucket as TiVo, the DVR, Satellite Radio, Do NOT Call lists, Spam filters, Caller ID and other technologies that help us filter out the noise and deliver the information we want and need to help us live productive lives.
The world will never go back to the way it was. Newspapers aren't going to get more profitable next year, magazines aren't going to start gaining advertisers and consumers aren't going to start reading direct mail again or taking telemarketing phone calls during dinner. Not next week. Not next year. Not ever. Embrace inbound marketing today or risk being swept aside like other antiquated technologies.
If you are a business owner, CEO or marketing professional, it's time to embrace inbound marketing as the basis for your entire marketing effort. Your tactics have to include the creation of content marketing materials like e-books, videos, whitepapers, blog posts, emails and infographics. You have to engage your audience on social media and share your perspective. Get them talking and get them sharing your stuff with other people just like them, your prospects, your customers and your fans.
If you are an agency owner, you have to change too and you have to do it today. What worked for you last year, won't work for you tomorrow. You have to create an agency built to deliver leads. That's what your prospects want to buy and, with today's tools, that's what they should be buying.
A wise man once told me, "you have to create the business that could potentially put you OUT of business." That rings true in this case. Inbound marketing agencies are quickly going to displace traditional ad agencies, single tactic consultancies and technology practices. The reason is simple: because, without a fully integrated inbound marketing program, these old-school firms won't be able to deliver leads.
It won't happen overnight. There will always be people who hold on to the old ways. There will always be people who are SURE advertising works and POSITIVE that cold-calling is still the way to go. But over time, those people will drop off and be replaced by those who are comfortable changing, happy to try something new and thrilled to see the results from an inbound marketing campaign.
Start Today Tip – If you are a business owner, CEO or marketing professional, you have to take a long and hard look at what marketing tactics you are executing, what you are getting in return and what you expect to get from that investment over time. If inbound marketing isn't a significant part of that program already, it should be. If you are an agency owner, how do you take part in the inbound marketing revolution? Perhaps you need a partner to help you make the transition. Perhaps you can figure it out on your own, but now is the time to do something.
Square 2 Marketing – Leading The Reality Marketing and Inbound Marketing Revolution!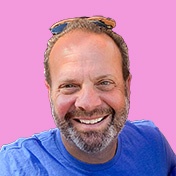 Mike Lieberman, CEO and Chief Revenue Scientist
Mike is the CEO and Chief Revenue Scientist at Square 2. He is passionate about helping people turn their ordinary businesses into businesses people talk about. For more than 25 years, Mike has been working hand-in-hand with CEOs and marketing and sales executives to help them create strategic revenue growth plans, compelling marketing strategies and remarkable sales processes that shorten the sales cycle and increase close rates.