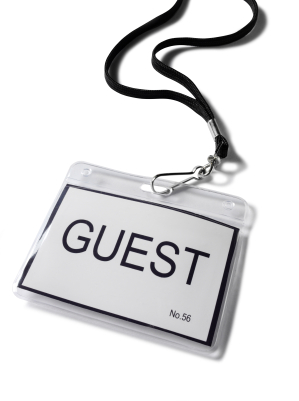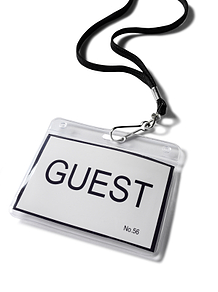 I have written about the power of guest blogging before. But since we just had a series of successful guest blogs for our inbound marketing firm, I thought it would be a good topic to bring up again today.
Below is a series of questions that most of our clients ask when we start talking to them about guest blogging. By giving you the answers here, our hope is to remove some of the mystery of guest blogging and help you feel more comfortable starting your own guest blogging efforts.
Why do you want to guest blog? Guest blogging is one of the best ways to drive inbound marketing traffic to your website. By displaying your thought leadership on other blogs and by including the key components of a good guest blog post, you drive a significant number of new visitors to your company website.
In addition, links on other websites back to your website are a clue to Google and other search engines that your website has content that other people might be interested in checking out. All in all, a lot of very positive outcomes result from guest blogging.
How does it drive the numbers up? When you guest blog on another site, including offers and links that connect back to dedicated landing pages on your site, then people who have never been exposed to your business get a glimpse of your thought leadership on a site they already know and trust.
The result is more people coming to your website, downloading your educational content and creating more leads for your business.
How do you find the right blogs to guest blog on? This is actually the easiest part of the process. Type the following into your search engine: "guest blog" and the "name of your industry." The results will be a number of guest blog opportunities from people who write blogs in your company's specific industry. Now start with the biggest and most popular blogs but understand that those are also going to be the most competitive arenas and the most difficult to break into as a guest blogger.
How do you get invited to guest blog? Getting invited to guest blog isn't tricky, but it takes time and a little finesse. The most important step is to have a portfolio of blog posts that you show to the editors of your target blogs. Make sure that these posts are all educational. One of the warning signs most editors are looking out for is guest bloggers who just want to push promotional blog content on their audience, so showing a track record of educational posts is very important.
Make sure you screen the editor as much as they screen you. If they won't let you put any links or offers in your guest blog post—consider moving on to another opportunity because without links and offers, it's very difficult to measure the impact of your guest blogging effort.
What do you guest blog about? What questions do your prospects and clients have about your industry, your products, your solutions or your company? This is what you guest blog about. Be careful here: you don't talk about yourself, you want talk to your audience. As an example, look at this blog post. It's not about what we do for clients; it's about what YOU should do. Even though we do all this for our clients, it's still educational for business owners, CEOs, CMOs and VPs of Marketing to see HOW we do it.
How often should you guest blog? This has to do with the amount of results you need to drive your business. If you need more traffic and more leads, you should guest blog more often. So you get an idea—our guest blog posts on a few of the more successful sites typically increase daily website traffic by 20%. They do even better for leads.
A guest blog post could contribute 60 leads over the course of a day or two. In some of our best cases, guest blogs have contributed hundreds of leads over the course of three or four days. It all depends on the number of blog subscribers reading your targeted blog. In the case described here, when we got hundreds of leads, the blog had over 100,000 subscribers.
How do you know if guest blogging is working? Last, but definitely not least. This is the most important question. After all, we aren't guest blogging for fun, we are guest blogging to help your company get found, get leads and close sales.
That's how you measure your guest blogging effort. Ask yourself: "How many leads did we get?" If you're not getting leads after you guest blog two or three times on the same site, give it up and move on.
While inbound marketing might be more scientific than traditional advertising, it's not an exact science. Guest blogging is one of those tactics that delivers results, but it does take some testing, tweaking, adjusting and experimenting before you get it exactly right.
After you think you've figured it out, you should always be looking for bigger, better, more effective sites where your company can post its guest blog content.
Start Today Tip – If you have a blog on your site, make sure it is active. This means posting at least once a week, but probably more like three or four times a week. You are going to need these posts to entice editors to let you guest blog on their sites. Make sure your blog posts are highly shared. Editors want to see that other people found your site's blog compelling and sharable.
Then create your target blog list and start reaching out to the editors. You might have to email them a couple of times to get their attention. The bigger the blogs, the more people want to guest blog on their sites. After you have a couple of guest blog gigs, start testing. See which sites drive the best results.
Square 2 Marketing – Leading The Reality Marketing and Inbound Marketing Revolution!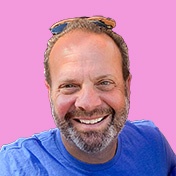 Mike Lieberman, CEO and Chief Revenue Scientist
Mike is the CEO and Chief Revenue Scientist at Square 2. He is passionate about helping people turn their ordinary businesses into businesses people talk about. For more than 25 years, Mike has been working hand-in-hand with CEOs and marketing and sales executives to help them create strategic revenue growth plans, compelling marketing strategies and remarkable sales processes that shorten the sales cycle and increase close rates.