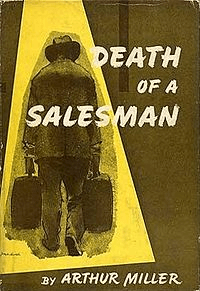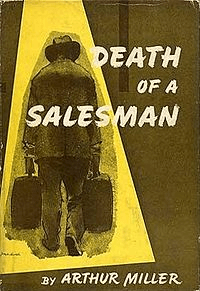 A friend forwarded me this USA Today article titled, "Bosses Lament; Sales Jobs Hard To Fill." After reading the article and the comments, it appears there are a lot of angry sales people out there.
That got me thinking—maybe we (the consumer) don't need sales people anymore. So it's not that the jobs are hard to fill, it's that there might not be as many jobs and we're probably not looking for the old-school sales guy anymore.
The data is very hard to argue with. In almost every industry, your buyers are showing up already equipped with most of the information traditionally delivered by your sales team.
They already know the features and benefits. They know about your company and they know the differences between you and your top three competitors. They know about how much it's going to cost. They might have read some reviews and spoken with people who have used your company. So what's left for the sales person to do?
The answer might scare you...in the traditional sales model—not much. That's why most of the business owners, CEOs and VPs of Sales don't want to pay large bases and hefty commissions to sales people anymore. Their value proposition is in serious question.
The smart sales people and the progressive business owners are adapting and they are adapting aggressively.
Here are two new sales models that take the sales role and turn it into a role that produces shorter sales cycles, more referrals, higher average revenue per client and higher customer satisfaction scores over time. Sounds interesting right?
The Sales Guide – If your prospects don't need a sales person to deliver facts and figures, then what DO they need them for? The answer is: basic human nature. Everyone wants to be safe. It's a basic human need. The same part of the brain that makes the purchase decision also controls fight-or-flight response. If you try to sell, most people put up defenses. They avoid your call, they lie, they make up excuses to try confusing you. The answer is simple: stop selling and start guiding them.
Since they want to make a purchase decision that doesn't get them into trouble, your Sales Guides have to be armed with educational information that helps them make that safe decision. A Sales Guide asks a ton of questions. These questions help your prospect start to know, like and trust your Sales Guide and your company. Your prospects love talking about themselves. It gets them comfortable and all the information they are sharing helps your Sales Guide to work with them toward a good, safe purchase decision.
Educational content marketing is critical to a Guided Sales Process. Without it, your Sales Guides are not equipped to make prospects feel safe. Videos, whitepapers, eBooks, tip guides, presentations and infographics are all important tools for the new Sales Guide role. This content is literally mapped to the sales process, so that your Sales Guides know exactly when and how to distribute this information at exactly the right time.
For example, Reference Reels are short videos with client testimonials. Toward the end of the sales process, as the prospect is working through some final thoughts, delivering a link to your Reference Reel eliminates the need to check references and shortens the sales cycle. In addition, it provides much needed confirmation that you are the right firm to work with and that your team is highly proactive. After all, they didn't have to request it—you proactively provided it. Nice!
The Experience Maker – Not long ago there was an article in Forbes talking about how the sales and marketing efforts must create a remarkable experience for prospects in order for them to select your company. This is very closely related to the Sales Guide conversation from above, but takes it to the next level.
Those companies who are closing business at record clips and growing aggressively have figured out that prospects need a remarkable experience from the time they first meet your company, throughout the marketing process, all the way to the time they become customers and beyond into the customer service experience. Your sales people have a responsibility to deliver that remarkable experience. Scaling the process that delivers that experience, making it repeatable and consistent across your entire company, is your next challenge.
As soon as you figure this out, you will find that deals close more quickly, people will refer you more, your average deal size will increase and your clients will be happier.
Start Today Tip – This isn't an easy process or a simple transition. Most of your sales people have been working in the old-school ways for a very long time. They won't be easy to change and they won't agree with your reasoning why they have to change. If that's the case, it might be time to take a hard look at your team and consider who should stay and who has to go. Keep in mind: younger people with less traditional sales experience typically flourish in this new world of the Sales Guide because asking questions, helping, educating and providing content is something everyone can do. The less salesy they are, the more likely they are to succeed.
Square 2 Marketing – Leading The Reality Marketing and Inbound Marketing Revolution!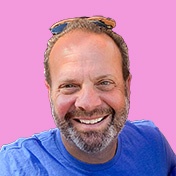 Mike Lieberman, CEO and Chief Revenue Scientist
Mike is the CEO and Chief Revenue Scientist at Square 2. He is passionate about helping people turn their ordinary businesses into businesses people talk about. For more than 25 years, Mike has been working hand-in-hand with CEOs and marketing and sales executives to help them create strategic revenue growth plans, compelling marketing strategies and remarkable sales processes that shorten the sales cycle and increase close rates.