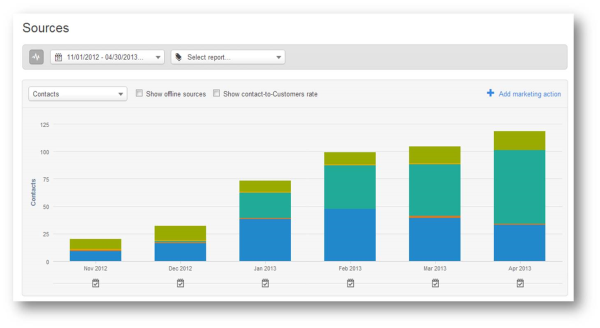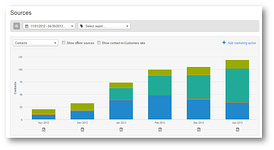 Yesterday's inbound marketing blog post stirred up a number of great questions, most of which I am going to answer today and in the rest of the blog posts this week... but keep those comments coming.
One of the many advantages of a blog is to create a conversation that involves your readers.
So, the challenge on the table now is this — If traditional advertising and marketing tactics can't commit to answering your "How many leads am I going to get?" question, then what options do you have to help grow your company?
The good news is that there are a number of marketing tactics that DO allow you to answer the ultimate question.
Let me illustrate how we look at this for our clients.
Websites – Your website design always had the potential to answer the question. You just didn't know to ask. Every day there are prospects coming to your website. It's very easy to know exactly how many people are visiting your site daily, weekly and monthly. Typically, most websites turn about 1% of those visitors into leads. So, how many leads am I going to get from my website? Take total monthly visits and multiply that number by .01. The result is your answer. If you have 2,000 monthly visitors, you should expect to get 20 leads. If you're not getting those leads, you have to make some changes to your site.
Email Marketing – Perhaps one of the most quantitatively trackable marketing tactics in your portfolio is email marketing. If you send an email out o 5,000 addresses and 20% of the people open the email, then 1,000 people saw your email. If 3% of the people clicked through to your website, then 150 people would have visited your selected pages. If you had conversion tools on those pages, you would know exactly how many leads you got from every single sent email. It's that simple.
Blogging – This inbound marketing tactic is a little trickier when it comes to answering our magic question, but it does provide an answer. Blogging is a "top of the funnel tactic," which means its major contribution is driving traffic to your website. By measuring traffic before and after you start blogging, you can establish measurements for the additional traffic and its related contribution to lead generations (see the website discussion above). Blogging also has its own lead generation component.
Every single blog post needs it's own relevant CTA (call-to-action) button. Create compelling content, share the content, post the content and you will impact lead generation as a direct result of blogging.
Content Creation – This is the most direct way to generate leads for your business. The more educational content you create, post on your website and share with your followers—the more leads you will generate for your firm. The more frequently you post, share and create conversations around your content—the more leads you will generate for your firm.
You have to do it right if you want to see results. That means adding graphic CTA buttons, dedicated landing pages, delivery emails, lead nurturing emails and then aggressively sharing your content via social media and targeted content publication efforts. Execute this effectively and you will know exactly how many leads a new piece of educational content is going to get you.
Webinars – This tactic is a "middle of the funnel" inbound marketing tactic—one that works great with people who know you, but want to get to know you better. Focus on driving registrants by all means possible. Promote the event on your website, via email, blog, etc., and have your sales people talk it up with prospects. Typically, 50% of the people who register actually attend the event and then about 10% become active leads for your business.
The more people who attend, the more leads you get for your company. Record the event and post it to your website to create an entirely new educational offer: The On-Demand Webinar Series. Promote this across all your inbound marketing tactics and drive leads every single month.
Video – People love watching videos. Video content is highly sharable. Creating a "how to" video—and sharing it on your website, via social media and including it as content in all your inbound marketing communication—will drive people to watch and then convert into leads. In addition, video is highly optimizable for search, which means more visitors, more conversions and more leads.
These are just some of the inbound marketing tactics that are quantitatively connected to the number of leads that can be created for your business. Once you bundle these together into an Inbound Marketing Machine and you couple these tactics with a sound Reality Marketing Strategy, you create a scalable system that generates leads for your business day after day, week after week, month after month.
Start Today Tip – Your tip for today is to simply think differently about your marketing. Change your entire expectation. Stop thinking about it in the long-term. Stop thinking about it as branding. Stop thinking about it as something you can't measure. Start thinking about the only question that matters, "How many leads am I going to get from this?" Then watch your marketing change and your company grow.
Square 2 Marketing – Leading The Reality Marketing and Inbound Marketing Revolution!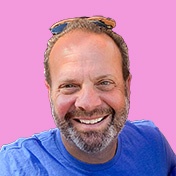 Mike Lieberman, CEO and Chief Revenue Scientist
Mike is the CEO and Chief Revenue Scientist at Square 2. He is passionate about helping people turn their ordinary businesses into businesses people talk about. For more than 25 years, Mike has been working hand-in-hand with CEOs and marketing and sales executives to help them create strategic revenue growth plans, compelling marketing strategies and remarkable sales processes that shorten the sales cycle and increase close rates.