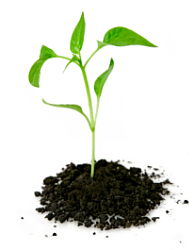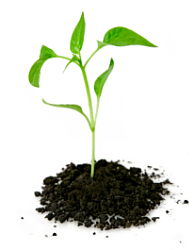 For some of you, business seems to move a bit slower over the summer months. Instead of sitting back and accepting the slower pace, take advantage of this time to add a few key inbound marketing tactics to your marketing strategy and you will see a pop in leads come Fall.
Inbound marketing doesn't deliver leads overnight, but once it's up and running, it does deliver a scalable, reliable and consistent stream of leads for your business. If you start working on adding inbound marketing tactics now, by September you will be thrilled you put time in this month.
Here are the top five inbound marketing tactics you can add to your marketing today to ensure a bountiful September harvest.
Blogging – If you want more traffic to your website, you have to blog early and blog often. The more you blog, the more organic traffic you will drive to your website. Of course, blogging just for the sake of blogging isn't right either. You have to know how to blog so you get your prospect's attention and the attention of the search engines. First, pick a keyword and focus on it. Use it prominently in your title and in your body copy. After you post, make sure your entire company is sharing the post with their contacts. This is where a lot of companies go wrong. The more you share, the more new visitors your site will get.
Educational Content And Offers For Everyone – Just as blogging brings more traffic, educational content brings more leads. The more new content you add to your website, the more leads you are going to get for your business. Make sure the content is in a variety of formats so it appeals to all types of people. Research studies appeal to data types. Video appeals to visual learners. Infographics appeal to creative types. Try different formats and test their results.
Remember, not everyone is ready to buy today. This is a huge mistake made by most businesses. Your "Contact Us" or "Speak With A Representative" page doesn't appeal to people just starting their research. You have to offer educational material for all stages of the sales funnel. This is where the Trio of Offers really provides a lot of punch. No Risk Offers, Low Risk Offers and creative Direct Business Offers are the forces that feed a strong conversion rate.
Social Media Improvements – Today, a lot of businesses are learning that almost as many people are finding their companies on social media sites as they are on the search engines. This means you MUST deliver an amazing experience for your prospects on LinkedIn, Twitter, Google+, Facebook and YouTube. The same rules apply to your website. Give them educational content, drive them back to inbound landing pages and turn them into leads.
Lead Nurturing – Step one is to get more visitors. Step two is to get more leads. And step three is to nurture those leads until they turn into new sales. There are two very specific ways to nurture your leads. Email marketing—sent out monthly, bi-monthly or weekly—gives your leads a great way to stay connected with your business. Make sure you NEVER sell—keep educating your prospects with information that helps them do their jobs better.
Another lead nurturing campaign includes sending more personal emails right after prospects download one of your educational offers. These emails need to deliver content, too. Send these in a series of three, every three days or so.
Video – Our tips would be incomplete if we didn't talk about video. Over 1 billion YouTube users a month can't be wrong. We all love video and you need video to tell your story. Specifically, "how to" videos on YouTube drive traffic and lead generation for our clients. You should consider creating what we call a "Reference Reel" for the sales process. Instead of providing traditional referrals, deliver a link to your Reference Reel, where real clients tell real stories about working with your company. It shortens the sales cycle and does wonders getting your prospects to know, like and trust you.
Start Today Tip – If you are looking for more leads (and who isn't), what have you got to lose? Pick one of the top five inbound marketing tactics above. Add it to whatever else you are doing to market your business. Keep track of the results. The most important advice we can give you—be patient. Don't stop after a month. Keep going for at least 90 days and then see what results you have been able to generate for your business.
Square 2 Marketing – Leading The Reality Marketing And Inbound Marketing Revolution!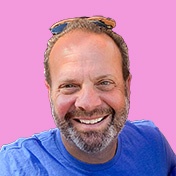 Mike Lieberman, CEO and Chief Revenue Scientist
Mike is the CEO and Chief Revenue Scientist at Square 2. He is passionate about helping people turn their ordinary businesses into businesses people talk about. For more than 25 years, Mike has been working hand-in-hand with CEOs and marketing and sales executives to help them create strategic revenue growth plans, compelling marketing strategies and remarkable sales processes that shorten the sales cycle and increase close rates.