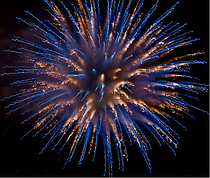 How many inbound marketing leads do you get from your website? One or two a day? One or two a month? One or two a year? If any of these metrics sound like your company, then it's likely that your website is underperforming.
How do you know for sure? Find out how many visitors your site averages every month and then multiply that number by 1%. If you typically get 1,000 visitors a month, then you should be getting about 10 leads a month.
If your site is underperforming on its lead generation goals, here is how you put a spark into your lead generation efforts.
The answer is content marketing—educational content to be exact. If your site doesn't have any infographics, whitepapers, e-books, blog posts, videos, podcasts and webinars then you are missing out on a lot of potential business.
Creating all that content is a challenge. If you want help deciding what kind of content marketing materials to create for your business, check out this blog post that shares insights on how to map content to your sales and marketing processes. After you create some of the educational content we identified above you still have work to do.
You need to create a dedicated landing page for each piece of content. The landing page needs to be designed to do one thing and one thing only: convert visitors into leads. Landing pages should NOT have any navigation or other elements that might distract people from that goal.
It should have a picture of the content your prospects will be downloading. It should have a brief description of what your prospects will learn when they read, watch or listen to the content. Make sure the information you request is ONLY what you need. Making prospects fill out a long form is only going to lower your conversion rate.
You then need to create the rest of the communication associated with the conversion experience. You need a Thank You email that prospects receive when they request your content. This email should include another content option like a related blog post. This keeps your prospects engaged on your website and introduces them to more and more educational materials.
You are going to need a lead nurturing email campaign that keeps the conversation going even after the prospect downloads that first piece of content. Make sure that campaign is educationally oriented. Resist the urge to sell. Your prospects don't want to be sold to. They're looking for guidance to help them make a safe purchase decision. Give them what they want.
Typically these types of lead nurturing campaigns are non-HTML, Outlook style emails from someone at your company. Keep these short and use links to drive prospects back to your website. Make sure you can measure the performance of these emails. Clicks, open rates and opt-out rates are all important metrics to monitor when it comes to improving your lead nurturing campaigns.
While this inbound marketing effort may seem complex, it is by far the most effective way to turn visitors into leads and then nurture those leads into sales opportunities.
Start Today Tip – Challenge your own performance. Are you getting leads from your website? If not, then your next step should be to add content, CTA (call-to-action) buttons, landing pages and lead nurturing campaigns to your inbound marketing. Don't worry about getting this all perfect the first time. Trial and error is a big part of creating effective inbound marketing campaigns. Make sure you can track everything so you quickly learn what works and what needs to be replaced. If you don't want to tackle this on your own, reach out to an inbound marketing firm who specializes in delivering real results for businesses like yours.
Square 2 Marketing – Leading The Reality Marketing And Inbound Marketing Revolution!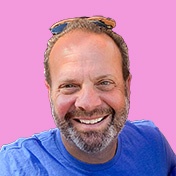 Mike Lieberman, CEO and Chief Revenue Scientist
Mike is the CEO and Chief Revenue Scientist at Square 2. He is passionate about helping people turn their ordinary businesses into businesses people talk about. For more than 25 years, Mike has been working hand-in-hand with CEOs and marketing and sales executives to help them create strategic revenue growth plans, compelling marketing strategies and remarkable sales processes that shorten the sales cycle and increase close rates.