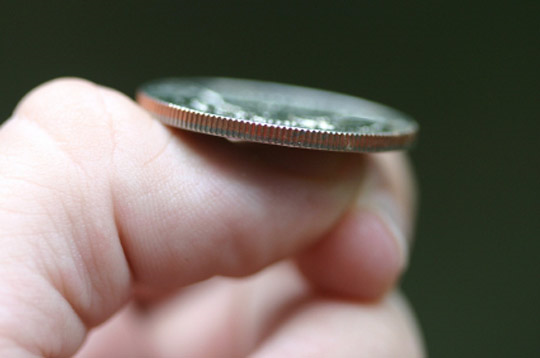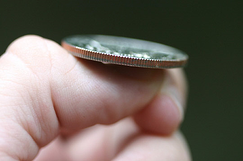 Many inbound marketing agency professionals are extolling the virtues of inbound marketing and content marketing to replace traditional search engine optimization tactics. However, our research and live client program experience has proven that a two-sided SEO effort enhances other inbound marketing tactics to deliver enhanced client results.
While we strongly believe an inbound "get found" approach outperforms the old-school "get on the first page of Google" plan, we have also found on-site and off-site SEO work helps drive leads.
The data is hard to ignore. Google reports that 73% of people click on one of the first three search results. They also report that 96% of people click on page-one results. Ranking for your most important keywords across Google, Yahoo! and Bing drives a significant number of visitors to your website.
One of the two ranking strategies is called on-site SEO. This ensures your website has all the elements to rank highly for your selected keywords. Content is a key element in any on-site SEO approach. Google has altered their search algorithms to deliver search results that have fresh, relevant and highly shared content. It's because of this change by Google that content marketing is such a hot topic among inbound marketing agencies and marketing professionals.
Blogs, e-books, white papers, tip guides, indexable pages, presentations and videos are key pieces of content that help your site rank on search engines. Make sure your content is written, tagged and described with your search keywords in mind. Timing is also important when it comes to content. What that means is Google is rewarding sites that publish fresh content. The more often you put fresh content on your site, the more likely you'll rank for those keywords. That's why a daily blog post is so important to your inbound marketing program.
The last part of on-site SEO is fairly basic. Your site must have the proper descriptive phrases on every page: meta-descriptions, meta-tags and image tags. While not as important as content, this text, which is all over your site, helps Google index your site according to your target keywords and helps people find your site when they are searching.
Off-site SEO is the other side of the puzzle. Most of the time this off-site effort happens when the on-site work is completed. That's because off-site SEO requires the same content we discussed previously. Off-site SEO is sometimes called content sourcing or content publication. It includes using your original content to inform and educate your prospects on other websites or discussion groups.
Here is an example: Last Tuesday, I was fortunate enough to have a guest blog post published on the SmartBlogs website. This blog post doubled referring site traffic and increased lead generation by a 5x factor. One blog post drove 24 leads in two days for our firm.
Regular guest blogging, weekly posting of your content on other sites and daily contribution to discussions on LinkedIn groups all work together to create an active off-site search engine optimization effort, because the search engines are looking for links to your site as a way to validate that your site has important and relevant content. The more links, the more likely you are to rank on the major search engines.
Start Today Tip – We have talked about the importance of keyword selection many times. That will always be your starting point for any inbound marketing or search engine optimization effort. Make sure your selected keywords are the words people are actually using to search for products, services or solutions like yours. Once you have those keywords identified, start creating content, blogging and making sure your site has the right technical descriptors. Last but not least, start partnering with those blogs, discussion boards or LinkedIn groups that will post your content and include a link back to your site. Track and test, eliminating the poor performers while increasing your postings for those sites that drive traffic to your site.
Square 2 Marketing – Leading The Reality Marketing and Inbound Marketing Revolution!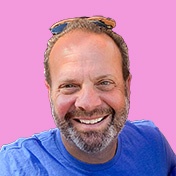 Mike Lieberman, CEO and Chief Revenue Scientist
Mike is the CEO and Chief Revenue Scientist at Square 2. He is passionate about helping people turn their ordinary businesses into businesses people talk about. For more than 25 years, Mike has been working hand-in-hand with CEOs and marketing and sales executives to help them create strategic revenue growth plans, compelling marketing strategies and remarkable sales processes that shorten the sales cycle and increase close rates.