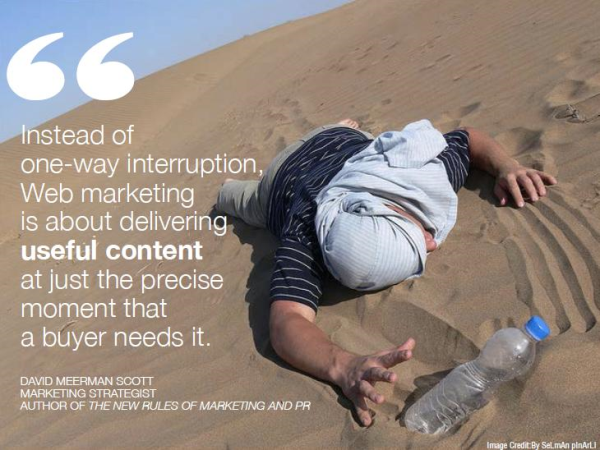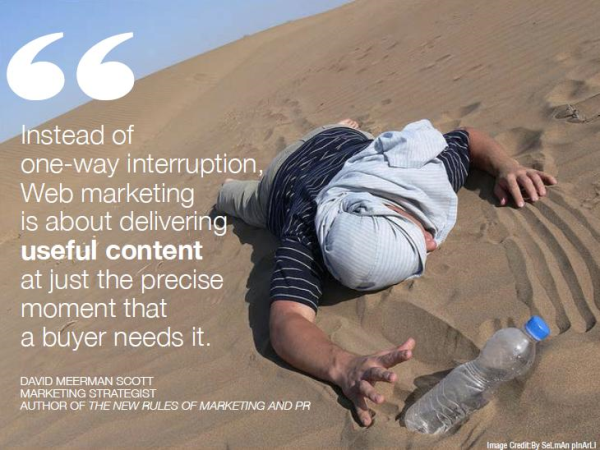 Inbound marketing takes practice. You won't always get it right the first time. So if you've had success getting prospects to your website but now you need help converting them from anonymous visitors into viable leads, we have the answer:
Content. Not just any content, but content that appeals to your visitors at every stage of their buying process. One of the keys to good content is making sure there is something for everyone—the person just starting the process, the person in the middle of the process and the person who is about to make a purchase decision.
A few days ago, in a related post, we discussed how to map your marketing content to your sales process. Click here if you want to revisit that topic. Today's topic is similar but the conversation applies more to the top of the funnel where our last post applied primarily to prospects who are in the middle of the funnel and engaged in the sales process.
Typically, most websites offer the standard "Contact Us" page. This is for people who are ready to talk to you immediately. However, 90% of the people who visit your website simply aren't ready or actually don't want to talk to you yet.
But that doesn't mean they are any less qualified or any less of a viable lead opportunity for your business. The way to capture those individuals is to have content offers that appeal to everyone.
To increase the number of leads generated from your website, try taking the entire purchasing spectrum into consideration by creating a Trio of Offers. This trio includes the No Risk Offer, the Low Risk Offer and the Direct Business Offer:
No Risk Offer – People are naturally suspicious. They don't want to sign up for anything, nor do they want to give away any personal information. But if they have a genuine interest and your content is appealing, they will engage.
This educational content is typically a Free Report, Whitepaper, Tip Guide, E-book or Video that provides the visitor with information that helps them make an educated purchase decision or learn something new. In exchange for this information, they simply need to provide an email address. You could ask for additional information, but only the email address should be mandatory.
Low Risk Offer – If your audience is satisfied and intrigued with the content they received in the No Risk Offer, many times they come back for the Low Risk Offer. If they are a bit more trusting, or further along in their purchase process, the Low Risk Offer provides them access to additional, more in-depth information.
This offer requires a bit more engagement on the part of your audience. Those who engage with a Low Risk Offer are ready to move further down the sales funnel. While you are going to ask more from them, you are going to provide them more in return.
Low Risk Offers typically include free webinars/seminars, free assessments or reviews. Free trials or samples are also strong Low Risk Offers. Obviously, visitors need to provide additional contact information if they want to participate in or access these offers. This is typically their name, company name, website and even perhaps address and phone number. After all, if you are inviting them to an event and they are planning on attending, you might need to give them a call to confirm.
Direct Business Offer – Whether or not they have taken advantage of your Low Risk and No Risk Offers, there will be visitors who have already decided that they want to start a more active sales conversation with your company.
The Direct Business Offer gives them the opportunity to jump right to this step, or to initiate this step when they are comfortable with your company, products or services. These offers typically look like, "Contact Us Today!" Or "Schedule A Call." Of course, there are a number of ways to make these offers more creative and enticing.
For instance, we provide a 30-Minute Website Review and Website Grader Report. Giving your prospect something of value is important in converting more visitors into leads. If you are interested in some suggestions for your company, click here and one of our Inbound Certified Marketing Specialists will brainstorm with you on your company's Direct Business Offers.
As we mentioned in the first part of this post, the buyer is in control. The Trio Of Offers gives potential buyers all the information they need to get comfortable with your company on their own terms. This makes them feel safer and more likely to do business with you.
Start Today Tip – Regardless of the number of visitors landing on your website, you probably don't have enough educational content on your site to really drive leads. Your first step is to see where and what content you need to convert visitors into leads. You can get an idea of how many leads you should be getting by looking at total traffic over a 30-day period and then multiplying that number by .01. So if you have 1,000 visitors, you should be getting 10 leads a month. If you're not, you need to consider applying content to your site. Once you do, your leads will pick up and so will your sales opportunities. It works every time.
Square 2 Marketing – Leading The Reality Marketing and Inbound Marketing Revolution!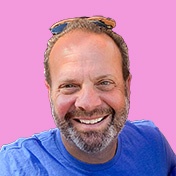 Mike Lieberman, CEO and Chief Revenue Scientist
Mike is the CEO and Chief Revenue Scientist at Square 2. He is passionate about helping people turn their ordinary businesses into businesses people talk about. For more than 25 years, Mike has been working hand-in-hand with CEOs and marketing and sales executives to help them create strategic revenue growth plans, compelling marketing strategies and remarkable sales processes that shorten the sales cycle and increase close rates.