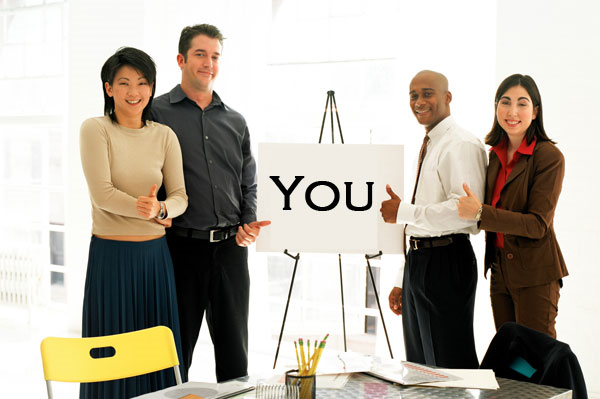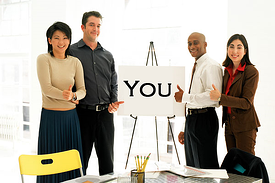 When someone tells you a story about someone else or when you hear a story about you, which do you care about more?
Inbound marketing works the same way. The more personalized the stories, the better chance they have to generate leads for your business. Unfortunately, it's almost impossible to market to each of your prospects personally. Or is it?
First, it's actually not that hard to talk to your prospects on a very personal level. Typically this is done by creating "personas." These are profiles or descriptions of your target prospects. Depending on your business, you might have one persona or you might have 12 personas. If you can't clearly describe your target personas, that's a good indicator that you need to create these profiles as part of your marketing strategy and marketing planning process.
Here is an example of a persona from our business.
David, The CMO –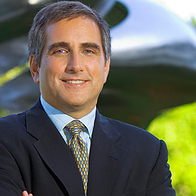 David, pictured to the right, is a highly educated marketing executive. David has spent most of his career leading the marketing teams at a variety of companies.
David has deep experience with traditional marketing tactics. However, because inbound marketing is so new, he has only heard about it and hasn't had a chance to implement any inbound marketing tactics at his company.
David manages a team of people. David reports to the CEO. David reads the following blogs: Marketing Profs, HubSpot, Marketo, CMO.com and Salesforce.com and the blog at Forrester.com. David prefers to get his information via email, online search and blog articles.
Knowing this much about David is a great first step in creating his persona. The next step is applying the content mapping exercise we mentioned in last week's blog post, Inbound Marketing Content Has To Be Delivered In Context. This ensures that we know what questions David needs answered all the way through his personal buying process. Knowing this allows us to create a personal experience for David and all the other CMOs we want to be attracting to our company with our inbound marketing efforts.
Applying this work to your business is critical. It's one of the first things we do when we start creating marketing strategy and marketing plans for clients. If you don't have this work done for your business, there is a good chance your marketing is targeted improperly and, in turn, is probably not attracting the right type of visitors to your website. That means you probably aren't getting good quality leads from your website either.
There is a tactical element to personalizing your marketing, too. This requires a bit of technology to execute elegantly. Today, people visit your website up to three times before they decide if they want to do business with your company. The more personal you can make their website experience, the more likely they will be to hire your firm.
Most of the new marketing automation software tools like HubSpot, Marketo and Eloqua enable you to personalize the offers prospects get when they come to your website. Eventually, they are also going to be able to personalize the pages served up and personalize the messages, copy and pictures your prospects see too.
This personalized website experience is exactly what cutting edge websites like Amazon.com, Netflix and iTunes are already delivering. The good news is that people have responded to these personalized web experiences and they are going to expect our businesses to provide a similar experience. The even better news is that, if you figure out how to do this, you capture the interest of your prospects, increase the traffic to your website, generate more leads for your business and close more sales.
First, make sure you have personas for all your target markets. If you need help creating these, there are a lot of blogs that discuss the persona creation process. There are also a number of firms who can help you create detailed personas for your business. Without these, I strongly recommend you hold off on doing any inbound marketing, content marketing or email marketing.
Once you have detailed personas, the next step is to map out their experience with your company, the questions they have all throughout that process and what content you need to answer their questions across the entire experience. This is complicated but something you should be able to do. Finally, you have to create that content. This is where an inbound marketing agency really helps. Consider bringing in a firm to create the content you need to help your company get found, get leads and drive sales.
Square 2 Marketing – Leading The Reality Marketing And Inbound Marketing Revolution!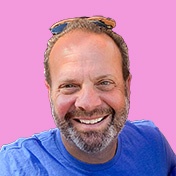 Mike Lieberman, CEO and Chief Revenue Scientist
Mike is the CEO and Chief Revenue Scientist at Square 2. He is passionate about helping people turn their ordinary businesses into businesses people talk about. For more than 25 years, Mike has been working hand-in-hand with CEOs and marketing and sales executives to help them create strategic revenue growth plans, compelling marketing strategies and remarkable sales processes that shorten the sales cycle and increase close rates.