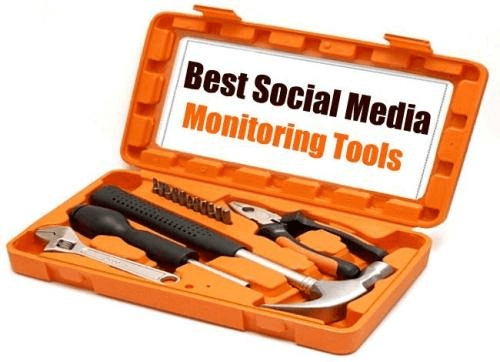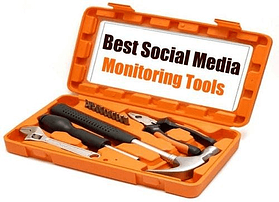 Ever wonder what to do with social media? Every marketing expert under the sun is talking about it. Everyone says you need it, but does anyone tell you exactly what to do with it? How do you get social media marketing to be part of your overall marketing strategy and drive lead generation for your business?
Isn't that the $20,000 question?
Here are some ingenious ways to use social media to actually drive prospect traffic to your website, turn traffic into leads and then convert those leads into new clients or customers for your business.
Step 1: Grow your reach and share your content – One of the major benefits of social media marketing is your ability to reach so many perfectly targeted people so easily. The extent of the reach is primarily up to you, your sales people and your employees. You should be proactively working to grow these numbers month over month.
One of the best ways to do that is to post interesting content on your social media sites and then drive people to those sites. Sales people can do this, customer service people can do this and even your current marketing can do this. "Visit us on Facebook to download our latest coupon, free report or watch our fun video" are great calls-to-action that increase social network marketing reach.
Step 2: Engage your fans – Most people just post information to social media marketing sites. This is a mistake. The trick to getting your prospects involved is simple: just ask! Ask them for their opinion. People love telling you what they think. Give them surveys, ask them to find similar articles, ask for their advice or for their experiences on a specific topic. Social networking sites are designed for interaction, so use this to your advantage.
Step 3: Monitor for sales opportunities – There are a number of new tools that allow you to keep track of conversations on social media sites. Simply identify keywords you want to monitor on Twitter, Facebook and Linkedin. Now when those keywords show up in real conversations, you get an alert. The progressive companies are monitoring social sites for these conversations and then they're alerting their sales people so that they can reach out to clients and prospects.
HubSpot's new Social InBox feature allows you to set up rules and keep your sales team abreast of any important conversations going on across Twitter. Now they can proactively reach out to clients and prospect to be that much more helpful. The result is a more remarkable sales experience, shorter sales cycles and larger deals. Try it for yourself.
Step 4: Turn prospects into customers by nurturing them – Just because you talk with them on Twitter doesn't mean they are going to select your company. You have to continue to nurture them and provide them with a remarkable experience all throughout the sales process.
Regular email marketing and more personal lead nurturing emails are important, but social media marketing allows you to do this indirectly. Remember, these people are connected to you and your company now. What you post on Facebook, LinkedIn and Twitter goes to them directly. Make sure that all that content is rich in education and continues to provide them with a reason to WANT to hire your company instead of your competition.
Step 5: Track, test and double down – Not everything you do is going to work. You might find your business isn't getting any leads from LinkedIn but Facebook is killing it for you. You have to know this to make informed decisions and to optimize your marketing investment. Tracking, testing and marketing analytics are critical. It's the only way to learn exactly what works and what doesn't. The key to this approach is making lots of small changes, watching the results and continuing to tweak what's not working while adding more energy to what is working well.
Business owners, CEOs and marketing executives have never had so many tools at their disposal. Now you have to figure out how to use them in an integrated and efficient manner. The social media marketing tips above are a great first step.
Start Today Tip – First, you need a pulse on your current social networking marketing. How many fans, followers and connections do you have? Set some goals and drive your team to increase those numbers this month and every month after for the rest of the year. Next, start planning on how to engage those people and create a schedule of posts for all your social media marketing sites. Keep tabs on what works and what doesn't work. Set up landing pages, so you can track traffic from each site. Measure how many leads you get from social media and start making small adjustments monthly to improve performance. Before you know it, you will be a social network marketing maven.
Square 2 Marketing – Leading The Reality Marketing and Inbound Marketing Revolution!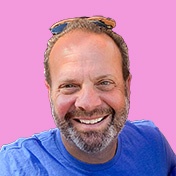 Mike Lieberman, CEO and Chief Revenue Scientist
Mike is the CEO and Chief Revenue Scientist at Square 2. He is passionate about helping people turn their ordinary businesses into businesses people talk about. For more than 25 years, Mike has been working hand-in-hand with CEOs and marketing and sales executives to help them create strategic revenue growth plans, compelling marketing strategies and remarkable sales processes that shorten the sales cycle and increase close rates.