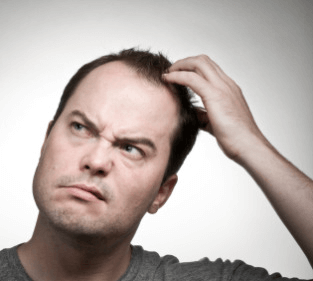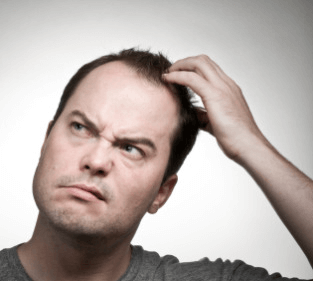 It's a fair question. If we've cracked the code to inbound marketing and we know how to generate results with inbound marketing tactics, then why can't we get it to work for every client every time?
If we have a process for planning, implementing and tracking inbound marketing and we have people who are trained and have a proven track record of successful implementations and we have documented real marketing program improvements, then what might prevent us from getting results for your business?
The answer is you. Yes, when our inbound marketing program fails to meet expectations, 9 times out of 10 it's the client who has prevented their own program from working. Sounds crazy, I know—but it's true.
Here are a couple of generalized scenarios from real clients who have torpedoed their own inbound marketing.
See if you recognize any of these in your business.
Bought But Not Bought In – There are business owners and CEOs who buy into the emotional idea of leads, leads and more leads. They hear that we're going to deliver inbound marketing services that drive results but they conveniently didn't hear that it's going to take 6 to 12 months, that it's going to require changing the way you talk about your business, that it's going to mean making changes to your sales process and that, ultimately, it might even require changing how you operate your business. They bought the program but didn't buy into all the changes that need to be made to deliver significant results.
I Knew This Wasn't Going To Work – We hear this from time to time. A lone "nay-sayer" who has the ability to torpedo the project. They delay approvals, they change their mind, they remove key ingredients from the set of inbound marketing services and in the end, they fulfill their prophecy by hindering the progress. "See, I told you this wasn't going to work," they might say.
In some cases, this is to protect their job or their position with the firm, but in other cases it's simply to prove they were right. Another example of this is the person who really believes their prospects aren't looking for their business online or on social media. Despite the data and the research they believe that the sales relationship is the only way to get a new client. To justify their position, they make sure the inbound marketing engagement never gains traction.
We Know Our Business Better – All our engagements start with level setting. We know we'll never be an industry expert, nor will we ever be an expert in your specific business. Our goal is to be an expert at inbound marketing and, in partnership, provide the leadership and guidance to bolt on inbound marketing services to your already successful business. We know inbound marketing and you know your business, together we create a partnership that leverages both sets of expertise.
Even Though We've Never Done This, We Still Want To Tell You What To Do – Let's face it: it is extremely hard for people to let go and trust someone else. We understand that. We know that you've only worked with us for a short time, but the facts are hard to argue: we've created marketing strategy and inbound marketing programs for many, many businesses and those that let us do what we do have seen incredible results. If you want the best chance to see the results you expect, let us do what we do. The clients that let go, see the best results.
We Like Red Better Than Blue – Again, it's comfortable to argue about colors. It's a safe place to stay. Get the new website up, get people using it, get data on what's working and what's not so we can adjust your program and drive leads for your business. Perfect isn't a phrase marketing people like to hear. Done is better than perfect. Remember, it doesn't really matter whether you like red or blue. It matters whether or not your prospects are going to click through to the offers on your website.
You Didn't Write This Like We Would – No, we didn't. We wrote it to get your prospects connected with your business, wanting to talk to you and downloading content from your website. Inbound marketing services are all geared to earning a prospect's attention, not buying it. How we talk to your prospects is important and we are experts at creating a prospect-centric voice, tone and position for your company.
I regularly council clients NOT TO EDIT our writing but censor it. What we mean by that is making sure it's technically accurate and that there are no glaring errors or omissions. Remember, we never said we were experts in your business or your industry, so if we refer to something incorrectly, we need you to direct us. That's it. Leave the rest to us.
Of course these are generalizations to make a point.
But the facts remain. Clients who trust us to do what we do see amazing results. Those that end up in the weeds see only modest results. Which would you like for your business?
Start Today Tip – Before you consider hiring an inbound marketing agency to deliver inbound marketing services take a long look in the mirror. Today, marketing is much different than it was five years ago or even 12 months ago. The pace at which marketing is changing increases almost every single month. What we do today is different than what we did six months ago. If you are serious about using an inbound marketing agency to add a new lead generation vehicle to your business, then you have to be prepared to vet them during the selection process and trust them during the implementation process.
Square 2 Marketing - Leading The Reality Marketing and Inbound Marketing Revolution!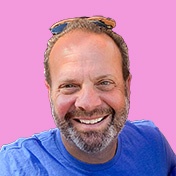 Mike Lieberman, CEO and Chief Revenue Scientist
Mike is the CEO and Chief Revenue Scientist at Square 2. He is passionate about helping people turn their ordinary businesses into businesses people talk about. For more than 25 years, Mike has been working hand-in-hand with CEOs and marketing and sales executives to help them create strategic revenue growth plans, compelling marketing strategies and remarkable sales processes that shorten the sales cycle and increase close rates.