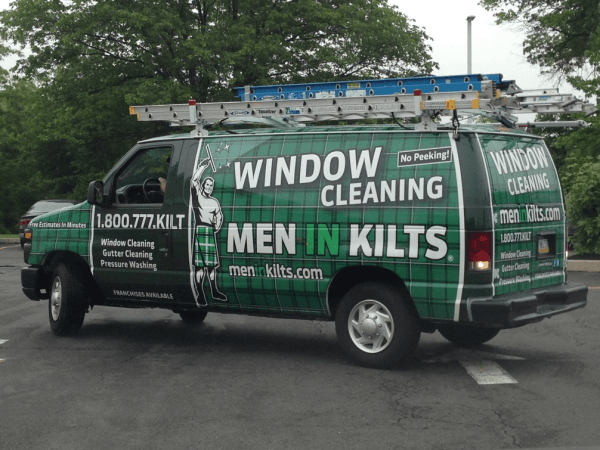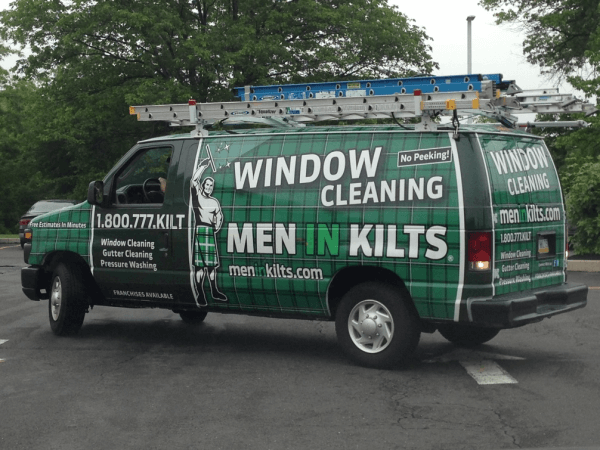 The silver bullet. The easy button. The secret. The magic formula.
Business owners, CEOs and marketing agency people have been looking for the shortcut to lead generation and business growth since the beginning of time.
Inbound marketing offers a piece of the puzzle, but the fact remains: getting your business to grow is more about how you do it and why you do it than it is about what you actually do.
This story illustrates my point. I want you to think about your ride into work today. How many contractor vans did you pass on the street? How many did you see in the convenience store parking lot? Do you remember any of their names? Any of their brands? I'm going to go out on a limb and say—probably not, right?
Why not? Frankly, you don't remember any of the names because all those businesses are actually invisible. They look the same, they act the same, they are the same—so as consumers, we can't even see them.
Now take a look at the picture here. Would you notice this business? Of course you would. I noticed it. I'm not in the market for a contractor, but the idea of guys in kilts working on my home was interesting enough to get my attention on the way into work today. I know, I am a marketing agency guy, so that's why I noticed it. Maybe. But it's more likely I noticed it because it's remarkable.
Practicing inbound marketing isn't enough. Your business has to be remarkable or it's invisible.
There are a lot of benefits from being remarkable and all of them tie into an approach that uses an inbound marketing approach. What this means is that inbound marketing services and a remarkable business work together to accelerate results, drive lead generation and fuel business growth. If you are looking for the silver bullet—here it is.
So what does this mean to your business? From a marketing agency perspective, businesses have three options:
Option 1— Execute inbound marketing with an unremarkable business. This is what most people opt for. Why? It's really hard to be remarkable. It takes real work, operational improvements, a focus on the customer experience and ownership that appreciates the benefits of having a remarkable business. The results in this scenario are typically mediocre. Since a business taking this approach probably wasn't getting many new visitors to their website and they weren't getting many new inbound leads, improvements are likely but the gains are going to be modest.
Option 2—Create a remarkable business and let it drive its own marketing success. This is a viable option. There are many examples of remarkable businesses with little or no marketing agency help. They drive results through word of mouth. Dollar Shave Club is a great example of this scenario. While they do advertise now, they started the entire business with a single viral video. This option does require you to continually fuel the story with offerings and customer experiences that illustrate how your business is remarkable.
Option 3 – Build a business that is remarkable AND uses inbound marketing services. This leverages the remarkable nature of their business by proactively sharing those stories on social media, publishing content on other websites, providing visitors a remarkable experience on their website and in their sales process, continually nurturing prospects and delivering an experience that continues even after they become a customer. This fuels the buzz associated with your business and extends the reach of your marketing.
The choice is yours. Stay in your comfort zone, be like everyone else, remain invisible and hope that your marketing dollars provide marginal gains OR build a remarkable business, leverage the power of inbound marketing services and watch your business explode onto the scene. Which is it going to be?
Start Today Tip – You have to look in the mirror. Do you want a remarkable business or an invisible business? A progressive marketing agency like ours can coach you, advise you and guide you towards being remarkable. It's something we do every single day. But in the end, it's going to be up to you. Are you more comfortable with traditional interruptive and expensive advertising or do you want inbound marketing services that are scalable, replicable and measurable? You're at a crossroad—which path do you want to take?
Square 2 Marketing – Leading The Reality Marketing and Inbound Marketing Revolution!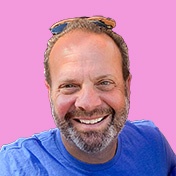 Mike Lieberman, CEO and Chief Revenue Scientist
Mike is the CEO and Chief Revenue Scientist at Square 2. He is passionate about helping people turn their ordinary businesses into businesses people talk about. For more than 25 years, Mike has been working hand-in-hand with CEOs and marketing and sales executives to help them create strategic revenue growth plans, compelling marketing strategies and remarkable sales processes that shorten the sales cycle and increase close rates.