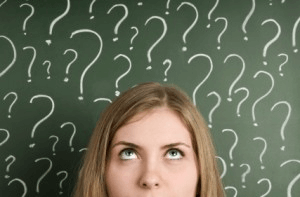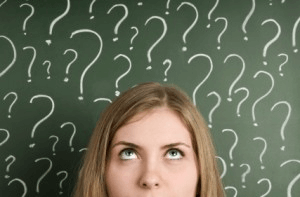 We are working on a new eBook to help CEOs, business owners and marketing executives learn how to better screen an inbound marketing agency before they hire them.
Today, we'd like to share a sneak peak at some of the content from that new eBook.
The world of inbound marketing is becoming more and more complicated. As inbound marketing picks up traction and more people realize it's the future of marketing, selecting the right firm from a sea of similar faces may feel challenging.
Don't Judge A Book By Its Cover – The age-old proverb is in play here, too. There are many agencies with inbound marketing related names. But, when you ask them what they do, they still talk about website design, website development, public relations or branding. These are NOT inbound marketing firms. What you have here are firms that realized inbound marketing gets them extra attention from potential clients but, in the end, they are continuing to do exactly what they used to.
New Isn't Always Better – In the case of inbound marketing, new isn't better. In fact, new agencies practicing inbound marketing probably don't have the experience and expertise you need. Marketing agencies practicing inbound marketing have learned the hard way; it's a new ball game. You have to make mistakes, you have to make adjustments and you have to learn what works and what doesn't. The only way to get these experiences is to have run inbound marketing programs for clients. The more you run, the better you get. It's that simple.
What Gets Measured Gets Done – Inbound marketing isn't about creating stuff. Inbound marketing is about delivering results. In order to get results for clients, the agency you select should have a detailed process for analyzing the results from your program, making recommendations and adjusting the tactics of your program weekly. If it doesn't appear that the agency you're considering has this mindset, find another agency.
They Eat Their Own Dog Food – One of the best ways to make sure your future agency is going to perform is to make sure what they are recommending for you is exactly what they do for themselves. After all, if they can't generate website traffic and leads for their business, how are they going to be able to do it for you?
A Great Plan Is Half The Battle – There are so many moving parts in a results-driven inbound marketing program that, without a comprehensive marketing strategy and marketing plan, your chances of achieving success are compromised. If your agency isn't going to spend at least 30 days creating targeted personas, detailed messaging, in-depth differentiation, a 12-month implementation plan and the detailed thinking behind each inbound marketing tactic—based on our experiences, your chances of succeeding are limited.
It's hard to know if you are hiring the right inbound marketing firm, but by focusing on the topics above and probing potential partners with some specific questions (these direct questions will be in the eBook), you have a much better chance of turning your marketing program into a revenue-generating machine and getting to your company's goals.
Start Today Tip – If you have already started looking for an inbound marketing agency, then you should be able to apply some of these ideas immediately. If you are considering a search, then start asking questions related to these topic areas at the start of your search. This should limit wasted time screening new firms who are missing the key experiences, processes and orientations to generate the results you need to reach your business goals.
Square 2 Marketing – Leading The Reality Marketing and Inbound Marketing Revolutions!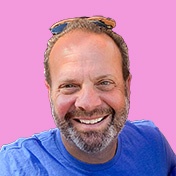 Mike Lieberman, CEO and Chief Revenue Scientist
Mike is the CEO and Chief Revenue Scientist at Square 2. He is passionate about helping people turn their ordinary businesses into businesses people talk about. For more than 25 years, Mike has been working hand-in-hand with CEOs and marketing and sales executives to help them create strategic revenue growth plans, compelling marketing strategies and remarkable sales processes that shorten the sales cycle and increase close rates.