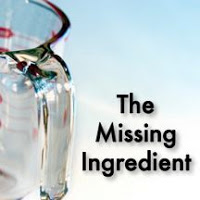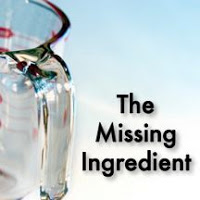 As a company, we have been practicing inbound marketing for 10 years. Our inbound marketing program has improved website traffic by 20x and inbound leads by 10x.
The knowledge gained from this experience is critical in our effort to help more than 100 clients (and counting) develop their own inbound marketing programs. Of course, for all our successes in this mission, we have also seen time and time again where business owners have made mistakes.
Based on our experience, there is no such thing as a bad inbound marketing program -- just bad strategy, bad execution or bad follow through.
The one, single missing factor in almost all of the marketing programs we've reviewed for business owners, CEOs or marketing executives is Marketing Strategy.
Don't get me wrong. Most people have bits and pieces of it. Or they have a strategy for a few of the inbound marketing tactics they are planning on executing, but they don't have a marketing plan that addresses all the components required to connect the elements of a productive inbound marketing effort.
I will give you a couple of examples.
Most people think they have a website strategy. In reality, they may have a wire frame to plan out navigation and a design concept but that's usually the extent of it. There are a number of pieces missing if you expect your new website to generate leads for your business. We took the liberty to identify a few of those critical pieces here:
Do you have a comprehensive content plan that maps content to the stage in the prospect's buying cycle and then applies that to your website?

Do you have enough content to maintain a remarkable experience for the visitor?

Do you know what keywords your visitors are searching for?

Have you integrated those keywords strategically into the copy on each of your new website pages?

Have you connected the keyword research to the blogs, content pages and landing pages actually required to move the needle around search engine optimization?

What about the messaging on the home page of your website? How does it grab a prospect's attention in just 10 seconds?
This is just for the website. What about your email marketing, blogging and content publication efforts?
Do you have editorial calendars for email, blogging and content for the rest of the year?

Are they aligned with the keywords you want to be found for on search engines?
What about after a new visitor becomes a lead?
Are you going to call them immediately or nurture them with emails and content?

What about how the sales process needs to change? Do you want your sales people pushing appointments and proposals or using content to move prospects through the sales cycle?

How about all the emails required to get your sales people talking differently with prospects?

Have you thought through the lead nurturing aspect of your plan and how content needs to be integrated into that part of inbound marketing?
We didn't even touch on social media. With hundreds of millions of people on social media, chances are that more people are finding your website on social media than search.
What upgrades need to be added to your Facebook, LinkedIn, YouTube and Twitter accounts so that people who find you there want to learn more about your company, visit your website and turn into leads?

How are you going to drive those visitors from your social media pages back to your website?
Today, tracking, testing and analytics are critical to making sound marketing decisions. Do you have a tool in place to provide you all the program performance data necessary to make improvements to your marketing on a weekly, monthly and quarterly basis?
Unfortunately, marketing and inbound marketing in particular has become extremely complicated. The days of purchasing an ad in a magazine and waiting for the phone to ring are over. If you are still thinking that a print campaign is going to drive your business, it's time to think again.
If you think any single marketing tactic is going to drive your business, it's time to think again. If you're not executing an integrated, multi-tactic inbound marketing program based on educating and sharing content with prospects, you're wasting your money.
Start Today Tip – Most business owners report that they don't have any sort of written marketing strategy or plan. If you rely on any type of lead to grow your business, then you need a written strategic marketing plan that defines who you want to sell to, what their pains are, what solutions you offer that satisfy their pains and how you do it differently than all of your competition. That plan also needs to have a list of integrated marketing tactics that clearly outline when and how they will be executed. If you have anything less than this—get started on it today. You need it to survive.
Square 2 Marketing – Leading the Reality Marketing and Inbound Marketing Revolution!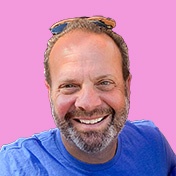 Mike Lieberman, CEO and Chief Revenue Scientist
Mike is the CEO and Chief Revenue Scientist at Square 2. He is passionate about helping people turn their ordinary businesses into businesses people talk about. For more than 25 years, Mike has been working hand-in-hand with CEOs and marketing and sales executives to help them create strategic revenue growth plans, compelling marketing strategies and remarkable sales processes that shorten the sales cycle and increase close rates.