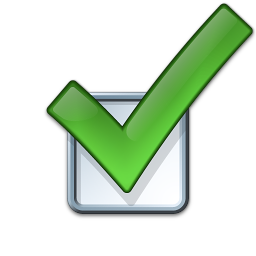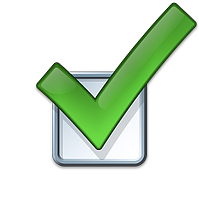 If you've been reading our blog, then you are familiar with the term inbound marketing. It's the term used to describe the kind of marketing that uses content to attract prospects to your website, turn them from visitors into leads and then nurture those leads until they become new customers.
But is inbound marketing right for every business, in every industry? Probably not. So how do you know if inbound marketing is right for your business and your industry?
Here are some ways to check:
Do your prospects use the web to research and learn about your industry and businesses like yours?

Do your prospects spend time on social media participating in discussions related to your industry or businesses like yours?

Do your prospects spend time on other industry sites, association sites or trade sponsored sites?

Do your prospects spend time actively learning about your industry, your business or your competitors' businesses before they make a purchase decision?

Do your prospects download and read eBooks, whitepapers and tip guides or watch videos to learn ways to improve their businesses?

Are your prospects members of any industry or business-related LinkedIn Groups?

Do you have a sales cycle that takes more than a few minutes?

Do you have a complex sales cycle that requires multiple people to sign off before you get a new client or customer?

Are your sales people finding that they aren't sure how to stay engaged and connected with prospects?

Are your customers telling you that they "didn't know you provided that service?"

Have you found that traditional advertising like print, trade shows and direct mail are delivering decreasing returns?

Are your competitors ranking higher than you when you search on Google, Yahoo or Bing?
If you answered YES to most of these questions, then inbound marketing is definitely right for your industry and your business. In fact, you have probably been wondering why your marketing isn't working better.
Even if you answered YES to only a few of these questions, inbound marketing is probably right for your industry and your business. In fact, those NO answers might change when you look into these questions a little bit further. Ask a few clients or prospects how they actually behave. Their answers might surprise you.
If you answered NO to all of the questions, then it's possible that inbound marketing isn't right for you. However, I would challenge you to make sure that your understanding of your prospects' behavior is accurate.
The facts are hard to deny. Almost 70% of people report having a deep understanding of a product or service BEFORE ever asking to engage with a sales person. They found this understanding on the web through search, social media or downloading educational materials.
If this change in buyer behavior hasn't hit your industry yet, it's going to over the next few years. The better you can prepare to switch your marketing away from interruptive outbound to engaging inbound marketing, the better you will be prepared to attract and convert new leads for your business.
Start Today Tip – The first step towards fixing a problem is recognizing you have one. Take the quiz above and see whether your industry is a fit for inbound marketing. If you find that it is, it might be time to connect with someone who understands the complexities of inbound marketing, has deep experience adding inbound marketing tactics to a company's existing marketing and has a proven track record of implementing inbound marketing that delivers real results.
Square 2 Marketing – Leading The Reality Marketing and Inbound Marketing Revolution!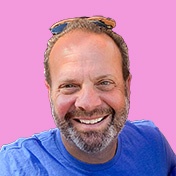 Mike Lieberman, CEO and Chief Revenue Scientist
Mike is the CEO and Chief Revenue Scientist at Square 2. He is passionate about helping people turn their ordinary businesses into businesses people talk about. For more than 25 years, Mike has been working hand-in-hand with CEOs and marketing and sales executives to help them create strategic revenue growth plans, compelling marketing strategies and remarkable sales processes that shorten the sales cycle and increase close rates.