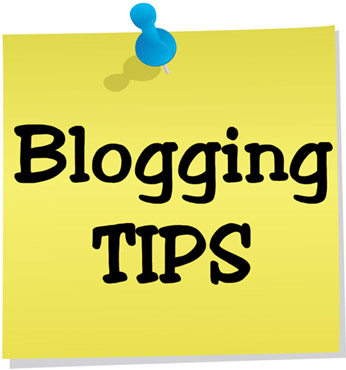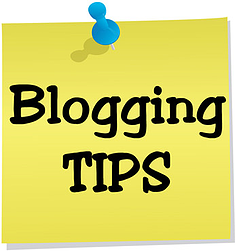 If you want to drive more traffic to your website, then one of the best ways to achieve this is through blogging. Not any old blogging, but inbound marketing blogging with a sound marketing strategy behind it.
Don't take my word for it either. HubSpot recently reported that 66% of companies who blog weekly get customers as a result of their blogging efforts.
Here are nine reasons why your blog, combined with an overall inbound marketing effort, helps your business get found.
1. The search engines have changed their algorithms and they are now rewarding businesses who blog and businesses who blog frequently. Specifically, the search engines are looking for businesses who are updating their websites on a regular basis. The more you blog, the more indexable pages you add to your site and the fresher your content.
2. Blogs are one of the most clicked on pages. That's right. Google reported recently that website visitors click on the blog link 78% of the time before they click on any other link. This is because they want to hear your voice. They want to see what you are talking about and be a part of your conversation. If you don't have an active blog on your site, then your site is only an electronic brochure and today's visitors just don't want that.
3. Your blog posts are easily shared with everyone in your social media networks. I know it's fun to blog, but the real fun comes from sharing it with all your friends, connections, followers and viewers. Then watch how your website traffic increases after you share your posts.
4. Better yet, join a few LinkedIn groups that your prospects are in and share your blog posts with those groups. Now you are talking to people who could be your perfect prospects.
5. Make sure your blog posts take a stand. Better yet, take a controversial stand. The more contrarian you are, the more people will talk about your post, share your post and stop by your website to see what you are all about.
6. When you create your blog posts they must be search engine optimized. That means your keywords need to be included in the image tags, meta tags, meta descriptions and (most importantly) in the title of your post. If you leave these out or use the wrong keywords, your post will never rank and you will never drive new visitors to your website.
7. The copy has to have keywords in it as well. But don't write for the search engines. Keyword stuffing (using your keywords in ridiculous ways just to get them in the post) is frowned upon by Google and other search engines. So write for your readers first and search engines second. But do your best to get your keywords in your post four or five times and in the first sentence if at all possible.
8. Check out the industry sites, association sites or trade magazine sites that relate to your business. If they have a blog, consider asking their blog editor if you could guest blog for their site. It's likely that your invitation will be accepted and now you are able to take your blog content (edited slightly—don't copy it verbatim) and post it to their site, with a link driving new visitors back to your business.
9, Keep track of your posts and watch how many people view each one. Track how many people share your posts, tweet your posts or like your posts. Focus your blogging efforts on those posts with the best results. Your readers are telling you what they like and what they don't like. The more you concentrate on what they want, the more new visitors you will drive to your website.
In summary, blogging might be the single most important inbound marketing tactic in your arsenal, helping you drive more visitors to your website.
Start Today Tip – This is an easy one. Start a blog. If your current website doesn't have the ability to support a blog, consider adding a plug-in or migrate your site to a marketing automation software platform like HubSpot that includes blogging tools.
This is critical. DON'T GIVE UP. Don't start blogging and in a couple of days or a few weeks get tired and stop. You have to blog three or four times a week for six months to see the results, but the results will come and you will be happy you kept up with it when new visitors turn into leads for your business.
Square 2 Marketing – Leading The Reality Marketing and Inbound Marketing Revolutions!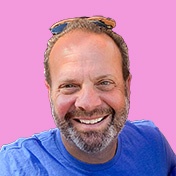 Mike Lieberman, CEO and Chief Revenue Scientist
Mike is the CEO and Chief Revenue Scientist at Square 2. He is passionate about helping people turn their ordinary businesses into businesses people talk about. For more than 25 years, Mike has been working hand-in-hand with CEOs and marketing and sales executives to help them create strategic revenue growth plans, compelling marketing strategies and remarkable sales processes that shorten the sales cycle and increase close rates.