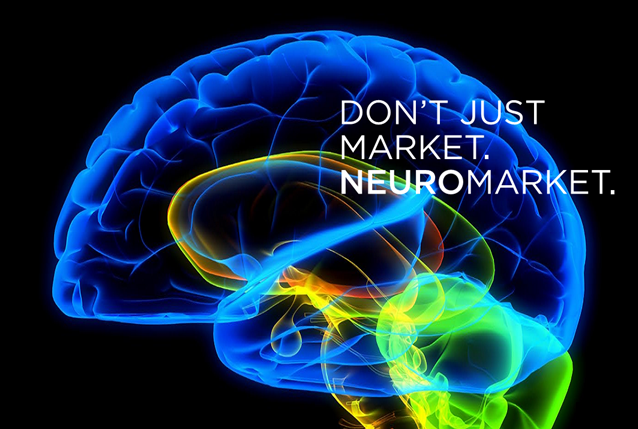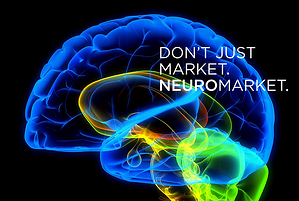 Yesterday, we introduced you to a recently budding subculture in the marketing arena, neuromarketing: the process of researching brain patterns of consumers to reveal their genuine, immediate responses to particular advertisements and marketing messages.
Quick recap: The overarching goal behind neuromarketing is understanding how your customers' brains are responding to your marketing. This means gaining awareness of how their brains are truly reacting to your marketing on the neural level… not just what they say they're thinking and feeling.
It's not a new way to market, but a new way to think about your marketing.
You may be thinking: "Great, just more time, resources and effort I have to add to my marketing." Well, you'll be happy to hear that this is not the case. While it leverages the latest innovations in neuroscience -- functional magnetic resonance imaging (fMRI) and electroencephalogram (EEG) technology -- that represent completely unchartered territory for most business owners, entrepreneurs and marketers, neuromarketing is completely consistent with the founding principles of strategic inbound marketing.
In other words: If your company is committed to inbound marketing, or is open to working with a strategic inbound marketing agency, then you're already in line with the basic tenets of neuromarketing.
The following summary of a study on the neural components of effective marketing in the financial sector proves the undeniable correlations between neuromarketing and inbound marketing strategy.
Neuromarketing takes on the economic recession.
What do you do when your industry becomes a societal villain? This is what happened in 2009, when our economy was clobbered by a recession and skyrocketing distrust of the financial sector. But with the help of calculated neuromarketing research, many banks and financial consultants managed to hold it together.
NeuroFocus, Inc., a subsidiary of Nielson and the global leader in neuromarketing research, performed an extensive study for the financial sector services: "diving deep into test subjects' subconscious minds to discover their hidden, unspoken beliefs and feelings about financial institution brands."
Using Subconscious Resonance tests -- electroencephalogram (EEG) sensors, pixel-level eye tracking, and galvanic skin response (GSR) -- the neurological testing experts identified the most neurologically effective brand positioning and marketing approaches that should be used by financial institutions to reclaim consumer trust and affinity.
Eleven of the study's 40 key findings:
Clutter-free, humanized web interaction

with refreshing and differentiating design aspects scored the highest.

Overall aesthetics

significantly impacted whether a website visitor would return.

Usability and functionality

of website design and strategy scored higher than more complicated architecture with lots of offers, click options, widgets and gadgets

Poor website navigability and poor overall design

greatly affected the website visitor's willingness to engage and do business with the company.

Images that evoke comfort and stability

, like photos of families, solid structures, "clarity in chaos" and light in darkness, scored best in consumers' subconscious.

Blog postings,

a strong player in the SEO and content sourcing game

, were deemed to be the most effective, accessible and trusted form of written advocacy among consumers.

Responsible employee blogging

scored high despite any preconceived notions about it being planned and generated.

Multimedia video posts,

such as YouTube videos and other forms of interactive social media marketing, scored the highest in consumer advocacy.

YouTube videos featuring CEOs, employee comments, information and advice scored better than many other interactive mechanisms.

Content marketing strategy

that emphasized "experience," "understanding," "compassion" and "empathy with the consumer" scored well.

Messaging that focused on the institutions' "sacrifices" and "hard work"

did not

score as well as those that emphasized understanding "consumer pain."
Do these findings sound familiar? Of course. They're completely consistent with a strategic inbound marketing program. The only difference is that neuromarketing explains the why and how behind the success that inbound marketing brings to businesses. It dives into your marketing's effects on your targets' brains, showing you how and why they're connecting (or not connecting) with your company's marketing messages.
Note: The study's authors made it a point to express the universality of this study, beyond the financial sector. Remember, a large population of consumers can turn against any industry, or even a specific organization, at any time. So everyone has something to learn here: Marketing at the neural level gets you out of messy marketplace misfortunes.
So what exactly are those neuromarketing factors that explain the why and how behind a successful inbound marketing strategy? What was making the brains of those volunteers in the NeuroFocus study light up the way they did? Stay tuned: That's the grey matter we'll be dissecting in tomorrow's blog post.
Start Today Tip: The NeuroFocus study proved the effectiveness of "responsible employee blogging." Is your team on board with rotational employee blogging? Each member of your team has the opportunity to present a unique perspective and skillset to your company's messaging strategy -- while preserving the consistency of your company's voice, of course. Get a blog-brainstorming group together and start doling out some potential blog topics.
We're diving deep into neuromarketing this week, but we've only just scratched the cerebral surface. Click the button below to download our in-depth neuromarketing ebook: The Grey Matters Of Neuromarketing: What Is It & Why Does It Work?
Square 2 Marketing - Leading The Reality Marketing And Inbound Marketing Revolution!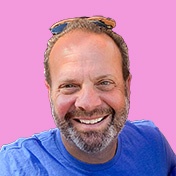 Mike Lieberman, CEO and Chief Revenue Scientist
Mike is the CEO and Chief Revenue Scientist at Square 2. He is passionate about helping people turn their ordinary businesses into businesses people talk about. For more than 25 years, Mike has been working hand-in-hand with CEOs and marketing and sales executives to help them create strategic revenue growth plans, compelling marketing strategies and remarkable sales processes that shorten the sales cycle and increase close rates.